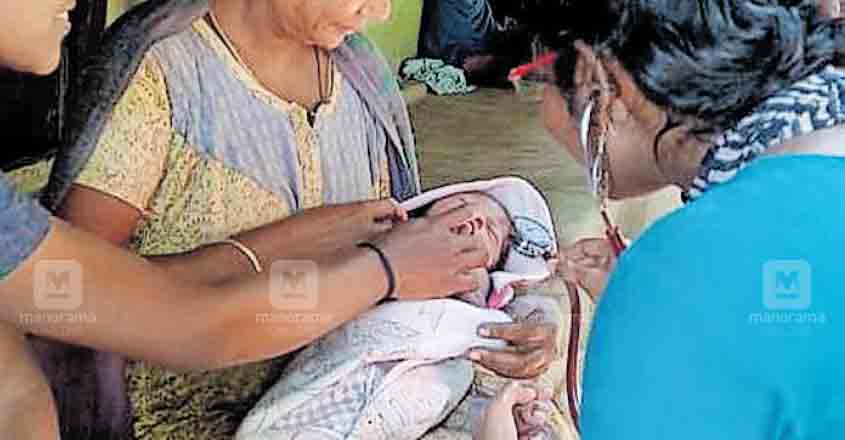 Agali: A team of doctors and healthcare personnel walked for three hours through the forest path to provide medical care to a newborn and her mother at a tribal hamlet at Attappady in Kerala's Palakkad district.
The woman from the Tudukki Kurumba tribal community had given birth to the baby girl.
Healthcare personnel had been frequently checking on her. The woman was to be shifted to the hospital only by this month end. However, the woman went into labour during the wee hours of April 8 and the baby was born at 4:45am.
The team from the Kottathara government tribal speciality hospital decided to go to the hamlet when the doctors were informed about the childbirth in the morning.
However, it was not possible to take a vehicle to Tudukki, which was 4,000ft above sea level. The team first travelled a distance of 40km in a vehicle for two hours and then walked through the forest path, frequented by wild animals, for three hours. It took them five hours to reach the tribal hamlet.
They then provided treatment and medicine for both mother and daughter.
Dr Vineeth Thilakan, Dr Ranjini, Dr Mubarak, Dr Anjali, junior health inspector M Suresh, Syju, staff nurse Sabira, JPHN Gitty Alex, driver Sajesh and Salhi went to the tribal hamlet in the forest.