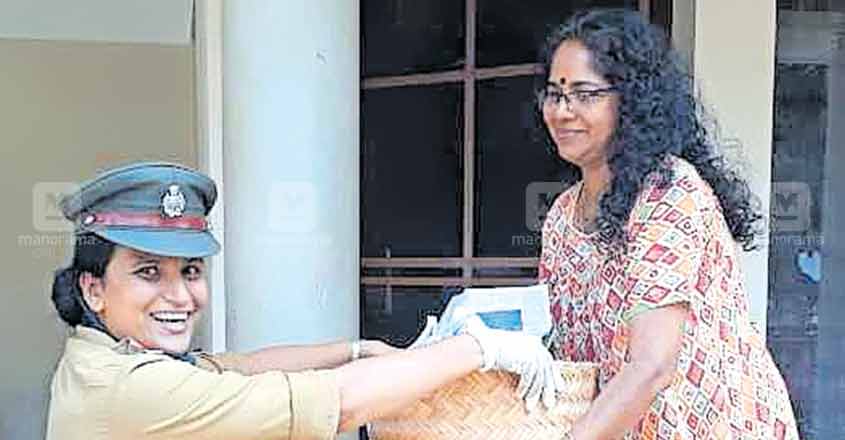 Kattakkada: Tribals are finding a way to earn a living during the COVID-19 lockdown, thanks to Vanika.
A bunch of young forest personnel came up with an online initiative, Vanika, to help in the sale of the forest and agricultural produce of tribespeople. The project currently benefits those living in tribal hamlets near the forest regions in Thiruvananthapuram.
Win-win situation
The initiative ensures that the tribespeople get fair value for the forest produce and guarantees consumers organic food.
Even those in the urban areas are awaiting the forest department's vehicle, delivering the organic produce, during these lockdown days.
The main aim of the project is to ensure that the tribespeople get the fair value without any fears of exploitation. Tribespeople do not have to interact with the outside world to sell their produce.
The eco-development committee (EDC) pays the tribespeople and collects the agricultural produce, which is then delivered to the consumers.
The marketing is done through WhatsApp groups.
The forest department vehicle reaches the Agasthya forest hamlets twice a week to procure the items. Details of the items are put up on the WhatsApp group. Depending on the orders placed, these are delivered to the homes.
These are taken to homes in both rural and urban areas. The first priority is for online booking. The remaining items are taken to the Kani market at Kottoor by the forest personnel and EDC workers.
During the lockdown period, forest personnel section officer C K Sinu, beat forest officer Gopika Surendran, and P P Prashanth came up with the novel idea. Warden J R Annie too backed their project.
From jackfruit to turmeric
Pepper, mango, lemon, cashew nuts, honey, kasthuri turmeric, curry turmeric, Malabar tamarind, jackfruit banana and tapioca among other vegetables are brought to the consumers.
Apart from these, baskets and other such products are also put up for sale on Vanika.
All the items need not be available every day. The quantities also differ. Banana and cashew nuts are available only in small quantities.
On day 1, the items were sold for Rs 23,000, while the price increased to over Rs 30,000 on second day.
Beat officer Gopika Surendran, and watchers Ramachandran and Sheeba point out that the consumers are happy to have pesticide-free vegetables delivered at home.