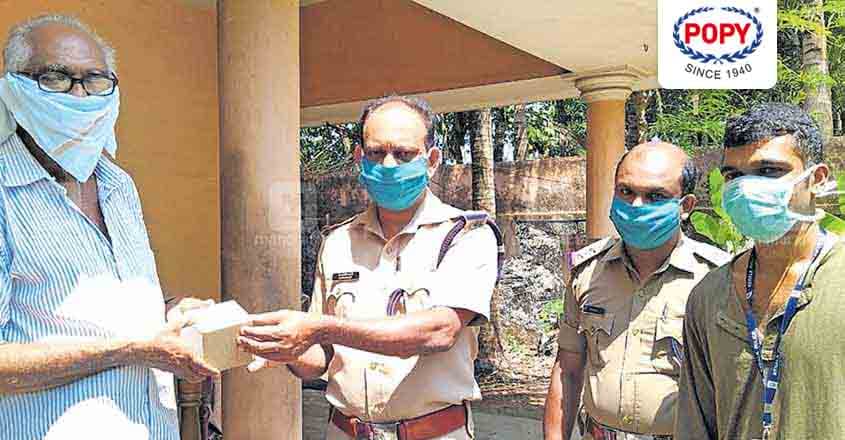 Malayinkeezhu: A 70-year-old, who struggled to procure medicines for his kidney ailment during the COVID-19 lockdown, approached the police at Malayinkeezhu in Thiruvananthapuram district. The cops quickly swung into action, bought the medicines from Kottayam and delivered these at the man's house at Malayinkeezhu within a day.
The septuagenarian had been undergoing treatment for kidney-related ailment for years. He has a monthly check-up at a private hospital in Kottayam. However, he could not travel to Kottayam this month due to the lockdown restrictions.
He still contacted the doctor over the phone. The hospital authorities too assured him that the medicines would be sent to him via the courier service. The elderly man also paid online for the medicines.
But as courier services were also affected, he did not get the medicines.
The elderly man then approached the police last week and the cops noted down the details of his medicines.
The cops at Malayinkeezhu then contacted Binu Bhaskar, member of the state executive committee of the police association in Kottayam.
A cop of the Kottayam AR camp, Shiju, bought the medicine and travelled to Malayinkeezhu that night itself.
The next morning, Malayinkeezhu inspector B Anil Kumar, and SI Syju took the medicines to the home of the elderly man, who could not thank the cops enough.