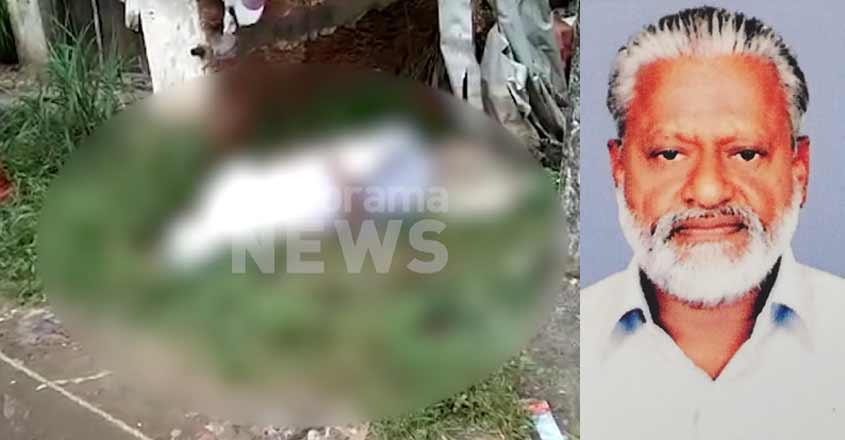 Thrissur: The police on Tuesday took three people into custody in connection with the suspected murder of a 68-year-old petrol bunk owner.
K K Manoharan, who owned a Hindustan Petroleum pump located near Vazhiyambalam in Kaipamangalam, Kerala's Thrissur district, was found dead by the roadside at Guruvayur on Tuesday. He was reported missing on Monday by his family.
According to reports, his body bore assault marks when local people found it by the roadside near the Little Flower College, Guruvayur, on Tuesday morning.
The police also found the car, bearing number KL-47-D-8181 in which Manoharan was travelling, near Angadipuram in Malappuram district.
Meanwhile, the post-mortem report indicated that Manoharan had died of suffocation.
The police suspect that Manoharan was killed amid a bid to extort money collected in the pump during the day.
Manoharan had gone to the petrol pump at 10 pm on Monday. When he did not return by 2 am, the family tried calling him on the phone. Someone picked up the phone and said, 'Sir was sleeping in the car'. The family heard some noises also from the car. The phone then got cut. When they tried calling again, none picked up and subsequently the phone got switched off.
The family then informed the police. He is survived by wife Geetha, sons Lal and Anoop, both based in London, and daughter Lakshmi.
Uber driver assaulted
Another assault was also reported in Thrissur town on Monday night. A Uber driver was hit on the head by two people, who fled with his taxi, soon after midnight.
The police later seized the car from Kalady in Ernakulam district. The driver has been admitted to the hospital.
Both the incidents were reported within the limits of Thrissur rural police. The cops are also checking if both the incidents were linked.