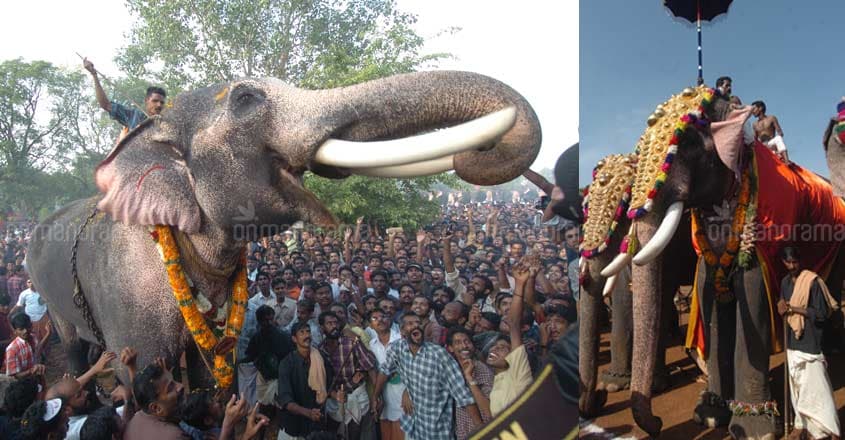 Thrissur: The ban on the elephant Thechikkottukavu Ramachandran has been revoked with stringent conditions. District level monitoring committee of Captive Elephant Management said that the tusker could take part in festivals in Thrissur and Palakkad districts.
The ban has been lifted on a trial basis for two months in view of the famed Thrissur 'pooram' festival scheduled for May 2.
Ramachandran was served with the ban in February last year after it ran amok during a house-warming function in Guruvayur when crackers were burst, killing two people.
However, there were widespread protests against the curbs and the tusker was allowed to take part in the ritual opening of the southern gate of the Vadakkunnathan Temple in Thrissur, which heralds the beginning of the 'pooram' festival.
The conditions for taking part in festivals are as follows:
• Spectators should stay at least 5 m away from the tusker as its right rear leg is injured
• The monitoring committee would supervise the participation of Ramachandran in processions
• The tusker has to be examined every week and fitness ensured