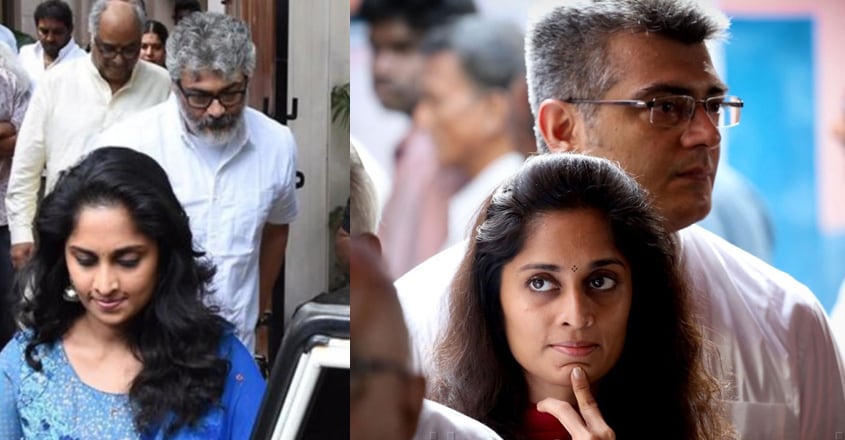 Actors Ajith and wife Shalini might be the adorable couple of Kollywood but things didn't go well with the duo on April 18 as they arrived to vote.
A viral video is doing rounds on social media which shows two ladies raging at them. The incident happened at a polling booth in a primary school at Thiruvanmiyur in Chennai where Shalini and Ajith came to cast their vote.
Apparently, Ajith and Shalini were swarmed by fans when they reached the booth. In order to avoid a hassle, the police asked people at the booth to make way for the celeb couple so as they vote and leave the place early.
But then, two ladies who were in the queue waiting to vote shouted at them. While Shalini tried to leave the place as soon as possible, Ajith apologised to them as he could do nothing else at that time.
In earlier elections, Ajith and Shalini have been spotted standing in a queue, refraining from enjoying privileges.
Many also pointed out that actor Vijay stood in the queue to cast his vote.
It was also reported Malayalam superstar Mohanlal waited for almost an hour in queue before he could cast his vote as the EVM had malfunctioned at a polling booth in Thiruvananthapuram in Kerala.
Interestingly, Ajith and Shalini are celebrating their 18th wedding anniversary on Wednesday.
The couple has two children - Anoushka and Aadhik.