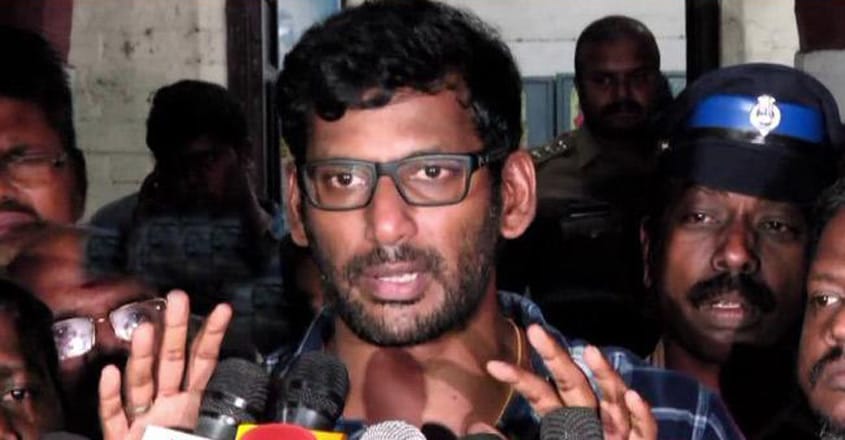 The Tamil Film Producers Council (TFPC) has raised further allegations against its president and actor Vishal Krishna of mismanagement and financial irregularities.
According to a daily, a special officer was appointed by the Registration department to look into the matter.
Meanwhile, the inquiry officer stated that there was no violation by Vishal as was alleged. It was claimed by a rival faction, that Vishal had 'cancelled a fixed deposit of Rs 7 crore and utilised the same.'
A few Council members headed by T Siva alleged certain basic rules were flouted. They also said the annual general meetings were not conducted which is in violation of Section 16 (3) and Section 26 of Tamil Nadu Societies Registration Act.
The TFPC had earlier stated that multiple bills, vouchers, receipts and accounts had been submitted to the complainant as well as the Registrar and neither found any 'misappropriation of funds.'
A spat involving the body and Vishal has been going on for a while.
In December, Vishal was detained by police for trying to forcibly enter the TFPC premises and allegedly attempting to break the lock put up by a rival faction.
The rival faction of producers had locked up the premises then, reportedly dissatisfied with the functioning of Vishal and his elected associates, and also levelled allegations of irregularities, police had said then.