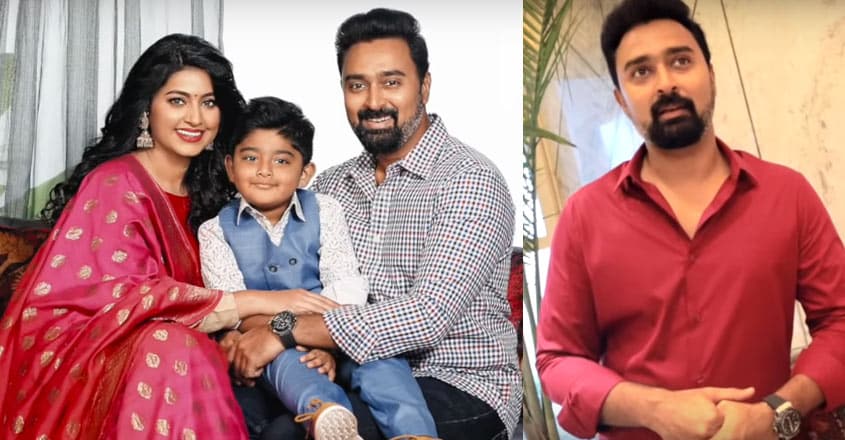 It's just recently that actor Prasanna made his Malayalam debut with Kalabhavan Shajohn's directorial debut 'Brothers Day'. While the film made good opening at the box office, actor Prasanna received much acclaim for his intense performance as an antagonist.
The actor who made his debut in Five Star in 2002, which was produced by Mani Ratnam, was recently seen for the photoshoot of Malayalam magazine Vanitha.
Prasanna was seen along with his wife Sneha and son Vihaan posing brfore the camera. The trio looked adorable as a cute couple. But what caughte everyone's attention was Prasanna's fluency in Malayalam.
When asked regarding the same, the actor said he loved the launguage and that's how he learnt it. He also added that he is happy when he speaks Malayalam and believes that he must be having a link with the language in his previous birth.
Parasanna also mentioned that he was waiting for a Malayalam entry and that movie Brother's Day happened at the right time.
Prasanna was born in Tiruchirappalli and had been quite a familiar face in Tamil industry. It is said that Prasanna and Sneha fell for each other while filming the movie Achchamundu! Achchamundu!
Prasanna married actress Sneha on 11 May 2012 and in 2015 they were blessed with a son Vihaan.