MT Vasudevan Nair will be scripting 10 stories for a Netflix Anthology in Malayalam. Mammootty, Mohanlal, Fahad Faasil, Asif Ali, Shanti Krishna will be featured in the short movies directed by Lijo Jose Pellisery, Priyadarshan, Jayaraj, Shyamaprasad, Santosh Sivan, and Mahesh Narayanan. MT's daughter Aswathy Nair apart from being one of the creative producers will also be directing a segment.
Six of these films have already finished shooting. Aswathy V Nair (Story: Vilpana), Santosh Sivan (Story: Abhayam Thedi Veendum), Shyamaprasad (story: Kazhcha), Jayaraj (story: Swargam Thurakkunna Samayam), Priyadarshan (story: Shilalikitham) and Rathish Ambat (story: Kadal Kattu) are the finished ones.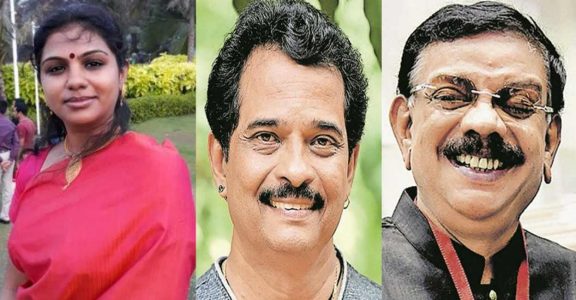 The film directed by Ashwathy features Asif Ali and Madhubala, along with Hindi actor Ujwan Chopra. Siddique headlines Santosh Sivan's film. Shyamaprasad's Kazhcha stars Narain and Parvathy Thiruvothu. Nedumudi Venu, Indrans, and Surabhi are the leading actors in Jayaraj's Swargam Thurakkunna Samayam. Priyadarshan's Shilalikitham features Biju Menon and Shanti Krishna.
Another interesting trivia is that they are remaking the 1970 film Olavum Theeravum directed by PN Menon. The film was the first to be shot entirely outside a studio. Madhu was the hero. In Priyadarshan's new version Mohanlal will be playing the lead. Mammootty film directed by Lijo Jose Pellisery is said to be based on MT's story, Kadu Gannava-Oru Yathrakurippu which has biographical elements of the writer's life.
Indrajith, Aparna Balamurali, and Ann Augustine will be playing the lead roles in Ratheesh Ambat's Kadal Kattu. The sources close to the film maintain that the film's adaptation of MT's stories is inspired by the film 'Anthology', which is based on the works of the great poet Rabindranath Tagore. Kamal Haasan is presenting these films on Netflix. Manufactured by RPSG Group. Line Producer: Sudheer Ambalappattu.