Hours after the National Film Awards of 2018 were announced, there was no rest to the cell phones of actress Keerthy Suresh and her father actor-producer Suresh Kumar. The family was in a celebratory mood and expressing joy after Keerthy bagged the national award for the Best Actress for her role in the bilingual film 'Mahanati'.
Talking to Onmanorama, Keerthy stated that even as she is getting congratulatory messages and calls, the coveted award goes to her mother and actress Savithri, who she had portrayed in the biopic.
Mother, my inspiration
"Even before I entered the industry, my mother always used to talk about how she missed winning the Best Actress award. Her first Malayalam movie got the maximum number of awards during that year and she too was expecting one. But at the last minute she couldn't win. I always used to imagine then if ever I win an award, I would make her dream come true. Now, winning this awards makes me proud as a daughter," she said.
Savithri, the happy soul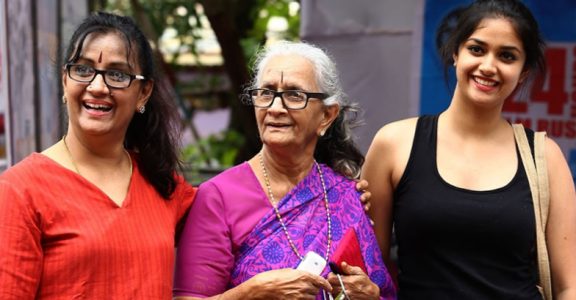 "Though I wished for an award I never expected it for this role. The award is probably a blessing from Savithri garu. It's true that I was a bit hesitant in taking up the role as it wasn't really easy to get into the character. But the director and his team were so confident that I couldn't give up the chance. Shooting for the movie was a life-time experience. It was like a journey that I have never been before. Even after the film was wrapped, I felt as if I was in some other world. Vijaya garu (daughter of the legendary actor) had helped me a lot. After watching the movie she was so happy and I still remember her words 'Now, I have someone to come to whenever I need the warmth of my mother'. Even today, she called up and congratulated me. It's their win too.
Dulquer, the super co-star
Dulquer Salmaan made his Telugu debut with 'Mahanati' and he potrayed the role of Gemini Ganeshan in the movie. "It wasn't an easy affair to carry Gemini sir's role and only Dulquer could do it with such ease. If our chemistry worked in the movie, the credits goes to him as well," said Keerthy.
When content is king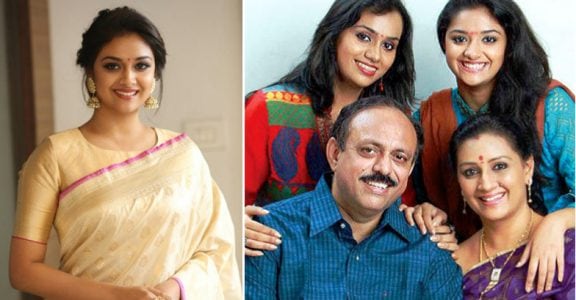 It does not matter for Keerthy if she's doing a supporting role or the lead role. Rather, she wants to focus on roles that would bring forth the actor within her.
Keerthi added that she would love to attain a higher level of acting in future by doing characters which has a scope to perform better. "I am not interested in doing a role for the sake of doing it or just for increasing the number of my movies," she said.
Keerthy was completing her graduation when she made her debut lead role in director Priyadarshan's film 'Geethanjali' in 2013. Now, she is awaiting the release of Mohanlal-starrer 'Marakkar - Arabikadalinte Simham', which is based on the true life of the legendary Kunjali Marakkar IV. Interestingly, she will be coming back to Malayalam with the movie, after five years, through a Priyadarshan film which will also mark the debut of his daughter Kalyani in Malayalam.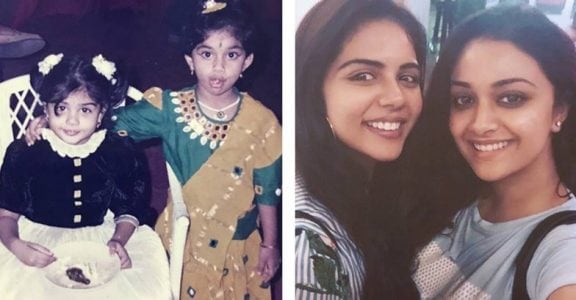 Watch the 2015 interview of the national award winner: