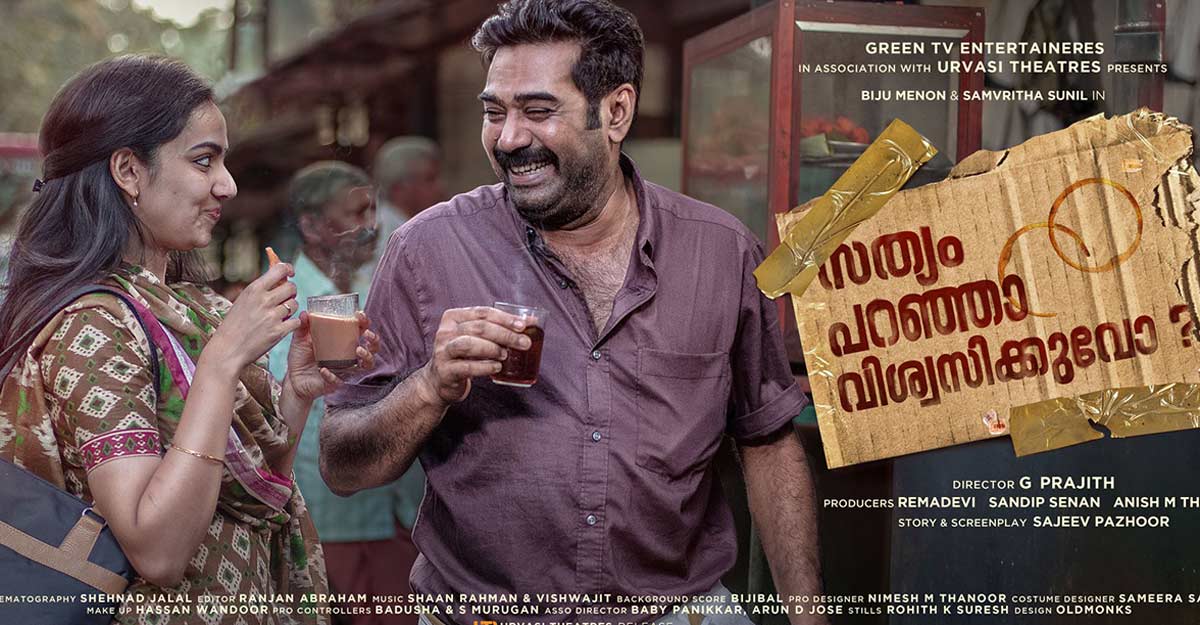 Sathyam Paranja Viswasikkuvo?, is by every means a sweet movie that cherishes on little truths of life.
The movie more or less revolves around two aspects of the lead hero Suni (Biju Menon)- One that he is a mason and another that he is an alcoholic.
Suni is married to Geetha (Samvritha Sunil), who had left her family to marry him when he came to work at her house. Then there is Suni's gang of friends, who are also his fellow workers comprising his uncle Karuppayi (Alencier Ley Lopez), Thamara (Sudhi Koppa), Prasad (Dinesh Prabhakar) and Shanavaz (Mangal).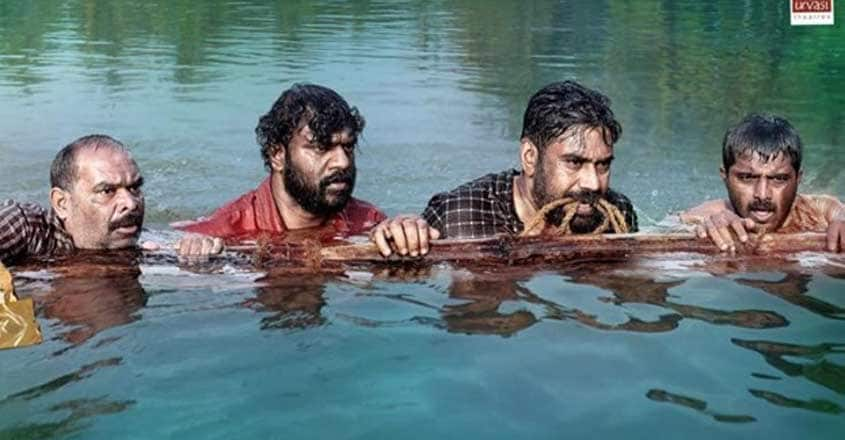 While he take cares of his family, he also makes sure to spend time with his friends drinking. The only complain his wife has about him is his alcoholic habit, which, she believes, turns him irresponsible. The turn of events which actually changes his life with the alcohol factor builds the narrative.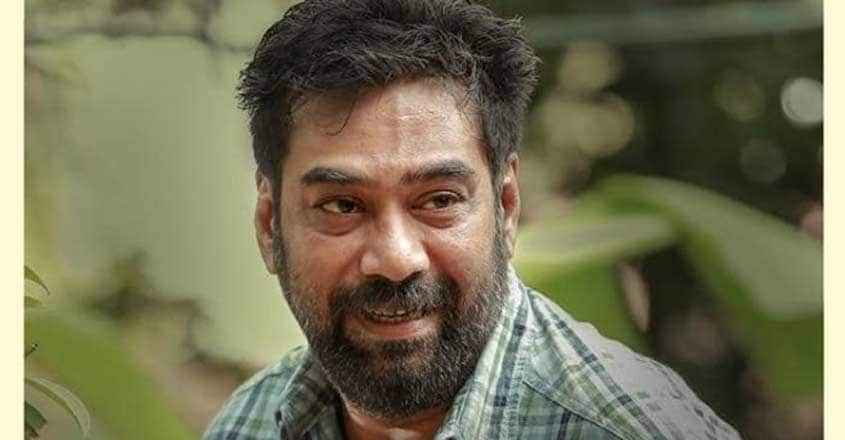 There are layers to this narrative – a political scenario at panchayat, a tea shop where laymen sit and gossip, an accident and the connecting factor, however, leads to Suni.
The script penned by Sajeev Pazhoor is set in the backdrop of a village blending situational comedies and thrilling elements in the right manner. G Prajith's making style is impressive and might remind of his debut movie 'Oru Vadakkan Selfie'. The good old times Sathyan Anthikad movies may also come in way. The innocence of a village, the simple nuances of life and establishing the characters, all were perfectly set by the director. There is a balance between the realistic life of masons and dramatic familial incidents.
Biju Menon, who plays the central character steals the show with his exuberant performance. His purple patch continues with each film. Samvrutha Sunil makes a fantastic return and stuns the audience with her matured performance. Samvrutha was so comfortable in front of the camera making people wonder whether she really had taken a break from the big screen.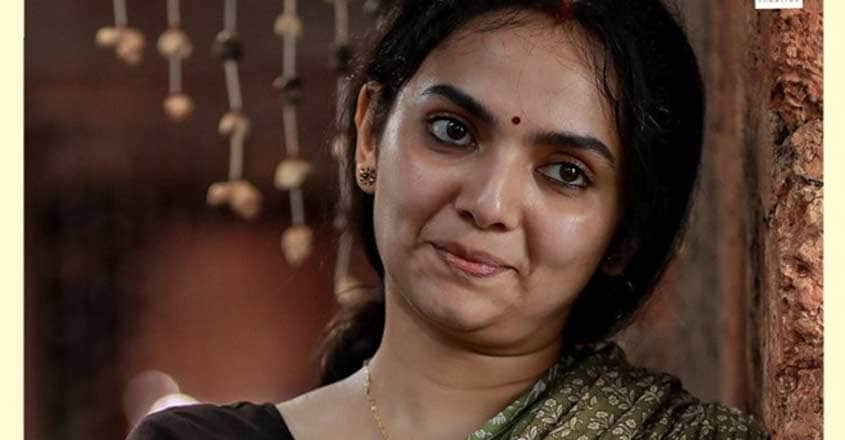 The casting was another plus point. Saiju Kurup, Sudhi Koppa, Dinesh Prabhakar, Alencier and others did justice to their roles proving the casting crew did a neat job.
Shehnad Jalal's cinematography and Ranjan Abraham cuts were in the right notes giving us to feel the movie. While music is by Shaan Rahman and Viswajith, Bijibal has done the background score.
The narrative has some gaping holes here and there, but it can be overlooked as the focus here is on another profound storyline. Without any big twists or turns, the movie manages to keep one engaged.
With right flavours, Sathyam Paranja Viswasikkuvo is fairly enjoyable.