"Who doesn't love to be given a royal treatment? This is all about a woman's such a desire," remarked Pournami Mukesh while speaking about her latest work, 'Zamaani'. The music video, starring Leona Lishoy, has already garnered over 28,000 views on YouTube since its release on Sunday.
The three-minute video takes viewers to a bygone era of monarchy with its music, stunning photography and ethereal setting. "I would rather refer to 'Zamaani' as a fashion movie." The word simply refers to an era or time period, according to Pournami, a freelance photographer and videographer from Kochi.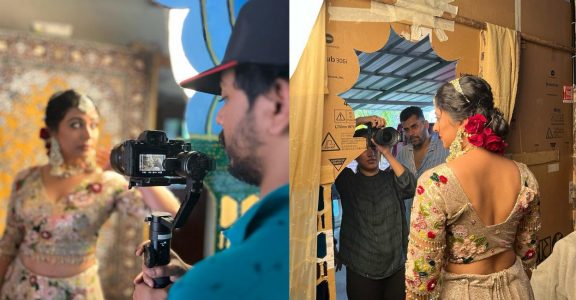 Pournami has produced two other music videos—'URVI' starring Divya Unni and 'Bin Bulaaye' featuring Aparna Balamurali and Punya Elizabeth—before 'Zamaani'. She is also known for a couple of her celebrity photo shoots that have gone viral on social media platforms.
"The production began in October last year, and the video has been shot in Kochi. We created a set in a friend's house for the part when Leona appears in a royal attire. We made cut-outs from cardboard and hand painted them for the set," she added.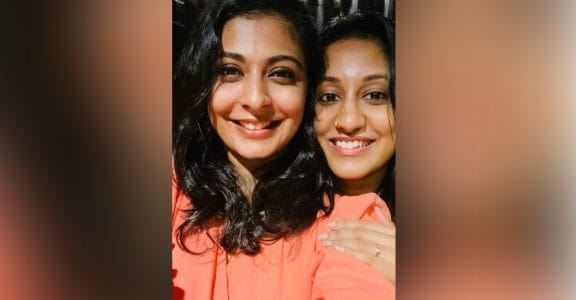 The music video also features Shayari verses composed by Devipriya, a software developer in Kochi. Music Director Amritesh Vijayan stressed the significance of using a classical tone to go well with the surreal images.
"Pournami knew exactly what she wanted out of this video. She had worked on the script, looked through a number of references, and assembled a team that could produce the necessary output," said Harikrishnan R S, Director of Photography.
Editor Vishnu Shankar went on to say that his aim was to portray the story in a seamless manner. "I wanted it to appear relevant to our audience," he remarked.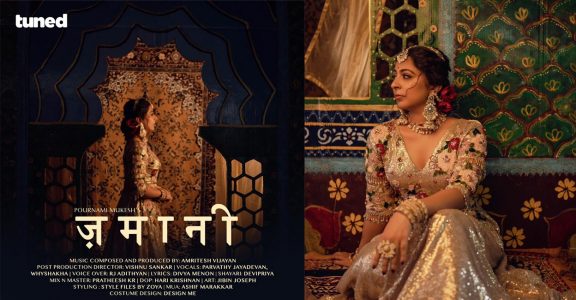 Other crew members include Parvathy Jayadevan (vocals), Divya Menon (lyrics), RJ Adithyan (voiceover), Jibin Joseph (art director), and Ashif Marakkar (makeup). The video has been released on the Youtube channel 'Karikku Tuned'.