Yogurt has already earned a name and fame for itself as the next big thing in healthy diet market. Cheese, yogurt, cream, curd and whey are also bandied about as great names in the beauty business. The best part of the deal is that almost all milk products that come off hypermarket shelves can jolly well be made at home.
Homemade yogurt

Touted as the most popular milk product, the first part in making yogurt is to source a powder called 'bacterial culture' from the markets. The culture is usually mixed with milk at a temperature varying from 40 degrees Celsius to 45 degrees Celsius. This is then set aside for up to 10 hours before it can be refined into yogurt.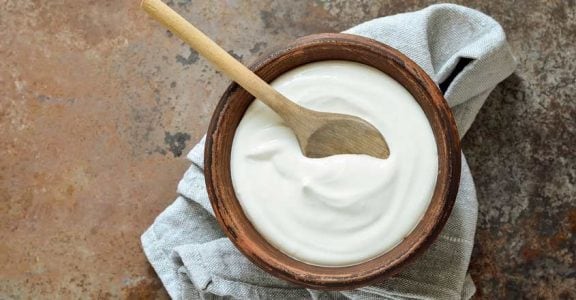 Yogurt comes in many forms, tastes, flavours and mixes. There are the soft yogurt, thick ones and liquid yogurts. Markets with their modern techniques come out with yogurt in set, stirred, fluid, low fat, full fat, dietetics, natural, plain and flavoured forms to name a few.

Easy cheese

Cheese can certainly be a home-made product, the only requirement being the quality of milk from which it has to come. Cheese calls for milk of the finest quality. The first step involves fermenting the milk with the aid of bacteria culture or equally suitable other material. Milk, once acidified, is mixed with enzymes like rennet which helps the proteins in the milk to form a curd. The remaining liquid then runs out as whey. The portion that gets separated as curd is pressed down to get all traces of water out. This is then combined with other required substances and converted to cheese. The milk coagulates into curds when the enzyme reacts with the milk protein called casein.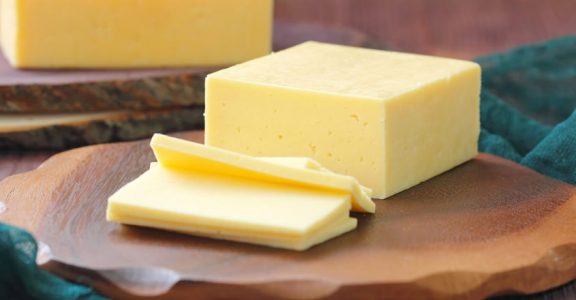 The cheddar and mozzarella can thus be got as home-made cheese. The Indian form of home-made cheese is called cottage cheese or paneer. For some, paneer is akin to meat derived from milk. It is a vegan's protein food.

Paneer is easily made at home. One per cent of citric acid (in liquid form) is added to milk boiled at a temperature of 70 degree Celsius. The acid can be substituted with lemon extract as well. The milk that curdles is separated and pressed down to get the excess water out. The curdled lump is then set under cold water for a while.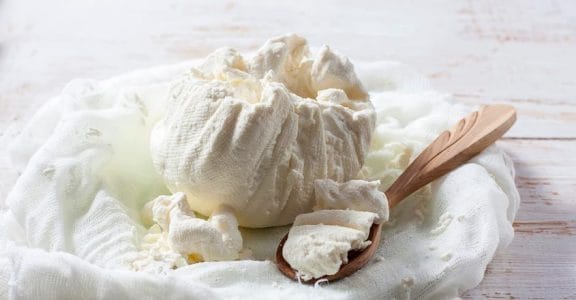 For extra condensing, the paneer can be placed in a freezer. This also keeps the paneer for a longer time. Cutlets, bajjis, curries and other exotic dishes can be made with paneer.

Whey, or the thick water that runs out of the curdled milk, can also be put to good use. Rich in protein and lactose, the liquid in combination with sugar, sweeteners and flavours can be had as whey sip-up and whey drinks.

Remember the lyrics: Little Miss Muffet who sat on a tuffet, eating her curds and whey!

Rasgolla, gulab jamuns
Now here is to something sweet and syrupy. Take the curdled part of the milk, called chhana or chhena (soft paneer). Add a bit of maida and grind it well and make balls out of them. These balls are dropped into boiling hot sugar syrup till they are cooked. These rasgollas are then flavoured with cardamom or vanilla and preserved in fresh sugar syrup.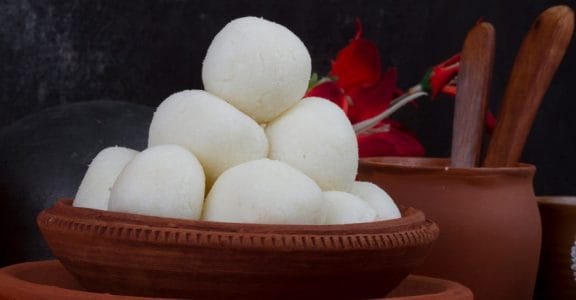 When flavour and sugar are added to chhana, patted in cutlet form and dunked in thick, sweetened milk, the dessert is called rasmalai.

Khoa is that product got when milk is boiled and reduced to an extremely thick consistency. Barfi, peda and gulab jamuns too are made from thick khoa, akin to ricotta, by adding flavours and sugar to it.
To 400 gm of khoa add three tablespoons of maida, one tablespoon of rawa and a pinch of baking powder. Mix well and make small balls out of the mix. Deep fry the balls till they turn golden brown and transfer them immediately into hot sugar syrup.

Milk laddu

Milk halwa, milk laddu, milk kesari and milk chocolate are some other popular milk products. To a litre of boiling milk add a kg of fried rawa, a kg of sugar, ghee and cardamom powder. Mix well and roll into balls. Here's milk laddu for you!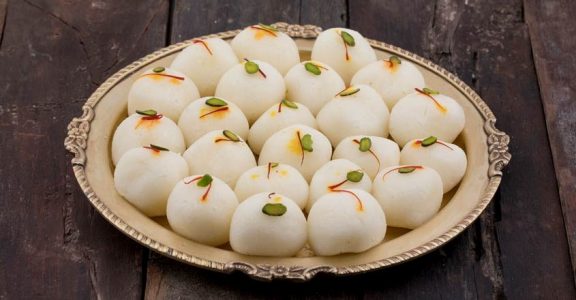 Another extremely popular item is the gift-wrapped goodies called home-made chocolate. Milk powder, cocoa powder, dark chocolate and other allied items are mixed to make home-made chocolates.
Sip-ups can also be made from milk, although it needs quite a bit of expertise to get the milk into sip-up tubes.
What works out best for homes are flavoured milk, milk shakes and aval (rice flakes) milk. One can even have golden milk which in reality is a pinch of turmeric in a glass of milk.