Cooking is one field that offers infinite opportunities for experimentation. For Thrissur-born chef Midhun Ayyappan, cookery books were the only refuge to satiate his passion for cooking at a time when YouTube cookery tutorials hadn't yet made an appearance. His love for Modern European cuisine began from there and was perfected through the books he devoured. The Head Chef of Kuwait European Restaurant, Mithun's culinary journey is worth documenting and emulating. Midhun was at the Jumeirah Hotel in Kuwait. When he somehow managed to find enough time to head home, a lockdown was declared. It's been a year since and he is hopeful of getting back to work. At home, Midhun documents his culinary journey through his YouTube channel.
Wanted to join catering but ended up as a kitchen help
After Plus two, he was keen on joining for a degree course. Midhun was also a fairly good football player. But since his family couldn't afford that career choice, he was advised to opt for another course. Then he told them that he wanted to study abroad. There was a catering service centre near his house. During his Plus one and plus two days he used to help with catering. Since he was quite young, they put him in the kitchen with a daily wage of 75 bucks. Midhun loved to talk and would mingle freely with everyone at the centre. That's where he learnt the ropes of cooking- cutting and chopping. Interestingly, Midhun didn't realise how much these lessons were helpful till he joined Industrial training and the Chef wanted to know where he learnt all that. He was impressed with the lad's cutting skills. And Midhun realised he wasn't bad at all.
Diploma course after Plus two
After Plus Two, he finished a two-year diploma course at Kochi KITCO IITM and a 1-year cookery course at Kalamashery Food craft institute. He worked in India for seven years. He trained at Leela Palace, Bangalore for 6 months. Midhun also got his first job at the Leela and worked there for three years. He also worked at Kovalam Leela, Mumbai Inter-continental and Goa Leela. In 2011, he joined Leela's pre-opening property in Delhi. It was during his two-year stay at The Leela, Delhi that he learnt more about Western cuisine. The Leela Palace group is owned by CP Krishnan Nair who built the Hotels and Resorts at the age of 65. Currently, The Leela Palaces, Hotels and Resorts operates nine properties. These properties are located in prime urban cities of Bangalore, Chennai, Delhi, Gurgaon, Mumbai and New Delhi as well as India's magical holiday destinations of Goa, Jaipur, and Udaipur.
Midhun got an opportunity to work at Michelin star restaurant Le Cirque, a French restaurant that had a number of locations throughout the New York City. The Las Vegas location at the Bellagio Hotel served as a second flagship location and had one Michelin Star and an AAA Five-Diamond rating. Worldwide food experts have ranked it among the best restaurants in the world. The atmosphere is exciting, elegant, and cheerful. As of 2019, there were Le Cirques in Las Vegas, and three Indian locations: New Delhi, Mumbai, and Bangalore. Unfortunately, it is currently closed. Midhun also got to learn about Indian cuisine during his stint at Hotel Jamavar, which is a North Indian speciality restaurant of The Leela Palace, Bangalore.
Between 2015 and 2020, he took part in the Indian Culinary Competition almost 17 times. And won 15 times. This helped him get familiar with the International acclaimed chefs in the world. This competition was a game-changer for Midhun. It's not easy to take part in a competition more so as you need to balance it with your regular job. When you are a restaurant head chef you can't keep your business aside. And you have you attend the competition as well. A competition usually lasts not more than 40 minutes. The participants won't have any idea what they will be cooking and will be given a black box. The participants should recreate the dish inside and take special note of the texture, temperature, and taste.
The measured and subtle European style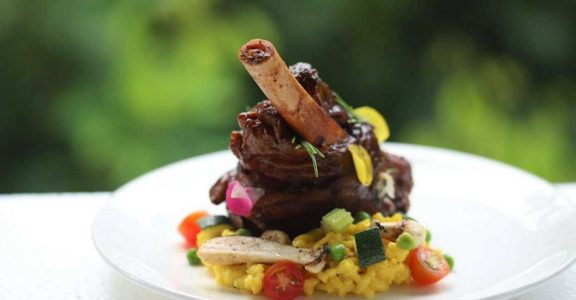 What makes European cuisine so special and distinct is that it will always be a balance of protein, starch, and fibre. The food will always be proportional. A plate will only contain 250-300 gms each of the balanced nutrients. Midhun was keen on giving a spin to Kerala cuisine with a Western fusion. If you visit his Instagram, you can see a spread of those plated experiments. He has developed a fish recipe using this variation. Now there is a technology in European cuisine. They have a salt-based dough and it's made by mixing flour and sea salt in equal measure. Naturally, salt will be on the higher side. But the trick is to use that dough as a cover to cook other dishes, it can be meat or fish or vegetables. Midhun recently attempted a fusion with this method, in which he marinated a baby carp in chilli powder, turmeric, coconut oil and curry leaves and later cooked it in this dough. The marinated carp will be placed in a bowl covered with dough and baked to perfection. Except for the coconut oil which is good fat, it will be free of calories and the nutrition and flavours will be intact.
A restaurant in Kerala
Midhun thinks a food culture cannot be altered overnight. But he is seeing a lot of changes in Kerala's food culture with the intervention of Arab cuisine. There is also a lot of North Indian and Indo-Chinese influence as well. Why he is even seeing a European influence too! But the problem with the steak is the quality of beef as beef still cannot be exported to India. That's a huge challenge. But he is hopeful that in the next 10 years, world travellers will get to sample different cuisines and most importantly savour quality steaks. A restaurant in Kerala is Midhun's long-cherished dream. He had gone to this restaurant in Thrissur called Roast town. The chefs of Roast town have made it a mission to spread European food culture among the youth of Kerala. And he was invited to join the restaurant. But Midhun thinks he has a lot to learn and therefore he is not planning to stay in Kerala for now.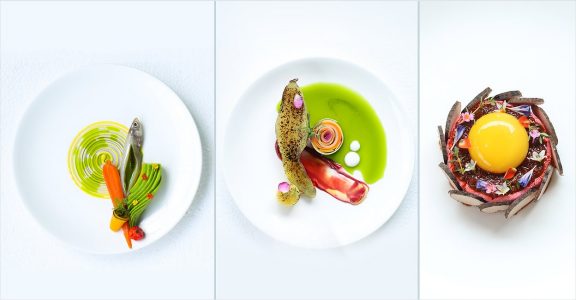 Never a dull moment till now
He has managed to hold his own in his line of work, carefully taking down instructions, asking for suggestions and by not getting nervous during a crisis and also not getting carried away by high praise. He would start work every day at 7 am and finishes at midnight. Midhun was advised to go for MBA instead. But he knew despite the cruel working hours this job was giving him a lot of happiness. In all these years, he has never had a dull moment and found every bit of it exciting and enriching. Besides, it's about pursuing your passion. When your job becomes your passion, it ceases to bore you. He is still learning about his job. It took him nearly ten years to get returns for his job. Even after working for six years, his only possession remains a mobile and laptop. But when his company recognised his talent started giving him promotions and increments, the ones who were sceptical initially started supporting him. Training time can be difficult as you are not provided free boarding or food. He would get Rs 1000 monthly, out of which Rs 800 would go for rent. That leaves Rs 200 for food. Since he got European kitchen from the beginning, he was able to learn a lot from there. He learnt the basics of cooking with the help of cookery books he brought during his training days. There were no YouTube tutorials available then. Midhun treasures those books and even today use them for references. Those books gave him a good foundation as a chef, which helped a lot when he worked in the Western kitchens. He could quickly grasp the nuances of Western cooking.
How to manage work pressure?
Each restaurant is unique. Midhun was required to design the menu, create a new dish and also run the restaurant. An order had to be delivered within 20 minutes. The menu has to be designed taking that into account. In these, there are pre-production items. The time-consuming dishes are precooked and stored, keeping an eye on temperature control, and making it bacteria growth free. There is a hygiene team consisting of quality checkers and nutrition doctors for this purpose. The food will only go for service once they get it tested and approved at the food lab.
Each food has a different preparation time. Not all the dishes can be ready in 20 minutes. When the restaurant starts crowding the work pressures shoots up. The chefs are usually prepared well in advance and plan their menus accordingly. Equally important is to train your staff as you create your menu. Give them instructions regarding the time management, intricacies of the cuisine and other details.
If a kitchen isn't professionally managed, the pressure will be reflected on everyone in the team, from Executive Chef to Commis Chef to the waiters. Usually, an Executive Chef is responsible for all kitchen operations including setting the tone of the kitchen. This position is also known as a grand chef, chef manager, head chef, or master chef. A Chef will be in charge of the kitchen in general. The sous chef is the second in charge and often training to become a head chef.
The output will not be as expected. The guests will be left disappointed. That's how an industry suffers. Everything is about kitchen management. Design the menu according to the capacity of your staff. Give more impetus to quality than quantity. Make it a rule that none of the diners are going to return disappointed. They are going to get what has been promised by the restaurant and more. Such a hotel business will only thrive. It's only a matter of time once they get the success they deserve. Consistency is the key. Most restaurants tend to slacken once the business starts to pick up. The food quality goes down, or hygiene is overlooked. Never make that mistake. They will only come back to you if they feel the consistency is maintained. That's what Midhun's experience has taught him so far. He has always designed his menu and trained his staff taking such specifications into consideration. Also, make sure you train them consistently. Usually, there will be a workforce from all over the world.
Every dish will be tasted, giving inputs before leaving the kitchen. There is no space for poor quality food in the restaurant. If there is a delay in preparing, the Chef or Manager will personally meet the guest and explain the situation. During the interim, they will be provided with a free snack to keep them in good humour. It will be a win-win situation for both parties. The happy customers are sure to come back for more. And they will definitely suggest our restaurant to a few more people. There is nothing like word-of-mouth publicity for a restaurant. Even the best of advertisements won't give that effect. That's how Midhun controls the work pressure. He should sit with the staff regarding quality control. And also suggest training regarding that. This will help in developing good relationships with other staff members as well. It also facilitates in training future staff members. That's how you become successful. Since he handles a lot of restaurants, that experience gives him a fair idea about such nuances of running a restaurant. One should analyse ourselves. Figure out our weak points and work on erasing them.
Cooking during lockdown
Since cooking is something, he loves, it has never bored him. If he is unable to add or learn anything while working in a restaurant, Midhun usually doesn't stick around for a long period of time. Because that has the tendency to keep us within our comfort zone and that doesn't help in our career growth. During the lockdown, he was able to create a lot of innovative dishes. He has in fact grafted all that in a menu card. He has also listed ways to improve each dish. So in a way lockdown has been a great learning experience for the Chef.
Top tips to run a successful restaurant
It's the toughest business to break into- the restaurant industry. And yet there is no dearth to the number of restaurants mushrooming around. During this pandemic, the restaurant industry was majorly hit and quite a few have shut down. The restaurant owners who acknowledge what they're up against and educate themselves can get an edge over the multitudes of other restaurants that are vying for customer attention. So you want to take the time to really master the key steps in how to start a business. Here are our top 5.
Ace your food craft
It's not enough that you love food and therefore you start a restaurant. You really need to know food like the back of your hand. Maybe you have quality equipment and a good head for business, but if you don't know how to make good food, none of that will matter. Even if you hire the best chef in town, you'll still need to know how to purchase, prepare, and preserve food to make sure you're only serving the best quality products to your customers. Creating a menu might sound easy, but it is a crucial aspect of your business. Your menu will determine the ingredients, equipment your kitchen will need, and the production plan. For new restaurateurs, we highly recommend getting help from an experienced food consultant. This is also the time when you start having conversations with chefs and bring them onboard.
Know how to run a business
Now comes the hardest part. Managing HR, accounting, and finances and conduct a slew of boring administrative tasks. Of course, you can hire someone to do this for you, but you still need to be well-versed in the basics so that they are not going to take you for a ride. You need to make the best investments to save on costs without compromising on quality. Invest in high-quality equipment for heavy-duty use. The type of restaurant you plan to start will depend on market potential, cuisine, budget, and capability. The cost of starting a restaurant can be anywhere between Rs 5 lakhs to Rs 2 crores. Higher the budget, higher the profits – but if you are a new restaurateur, it's safer to start a small restaurant/fast food business.
Take good care of your staff
Your employees, from the executive chef to the dishwasher, are the lifeblood of your business. Without them, there wouldn't even be a restaurant to open its doors to your customers. People work better when you show that you genuinely value them. What employee perks and benefits can you provide to let them know you're invested in their growth and well-being? Show your staff that you appreciate them not just for their work but for the contributions they bring to your business by asking them to share their ideas and finding a way to implement them.
Get the word out
People won't come to your restaurant if you just sit there and wait for them to come. You have to let them know you're there and can offer them an amazing experience. Most customers will look you up online before paying a physical visit to your restaurant. This is why it's important for you to have a solid Web presence. That includes a simple but attractive website that provides all the information any potential customer wants to know, such as location, phone number, menu, and booking info. You also need to be active on social media, review websites, and local directories. Getting listed with food aggregators like Swiggy, Zomato, etc. is a good way to get initial traction. You can also run sponsored campaigns on these platforms to improve your outlet's discoverability. Invest in quality packaging for food delivery so that the food taste is retained.
Take good care of your customers
The fastest way to succeed as a restaurant is to provide your customers with the great experience they expect. Keeping returning customers loyal is more important than attracting new customers who will never come back. Consistency is key here. If you consistently offer them great food, great service, and a great atmosphere, they will be sure to keep coming back for more.
Look to the Future
Success a few months in? It may seem like a silly time to consider expansion but looking ahead will keep you thinking about your next big goal. (Hey, thinking big is what got you from your dreams to reality in the first place, right?) If your restaurant is doing well, would you consider expanding your current location…or would you look into opening a second one? (How about adding to-go services or a patio expansion?) An in-depth answer is probably worth a discussion on its own, but even knowing the short answer to the question of expansion and "what's next" will help you take the first steps to make your next dream come true. Opening a restaurant feels like climbing a mountain sometimes. Keeping it successful is the taller mountain in the distance. Keep your ears open for valuable advice from your customers. Modify your menu to keep people coming in the door. Increase sales by using classic tactics. Show your employees appreciation and loyalty. Think about the future. You're on the path to bigger successes coming right up!