Keralites love having piping hot matta rice with curries for lunch. However, many complain that cooking the rice consumes too much time and energy. Unlike the biryani rice, matta needs to be boiled for several minutes to make it fully cooked. Rice cookers are often sought out to solve this issue. But then again, some blames the cookers for making the gruel slimy and causing the rice to lose it flavour and fragrance.
You can find a middle ground though. Follow the three steps listed below to use a pressure cooker to make the perfect rice, without keeping it on the stove for long:
Step 1
Wash the rice and soak for at least 15 minutes
Step 2
Pressure cook the rice on medium flame until three or four whistles. Lower the flame and cook for 5 more minutes (Add 3-3.5 cups water for 1 cup rice).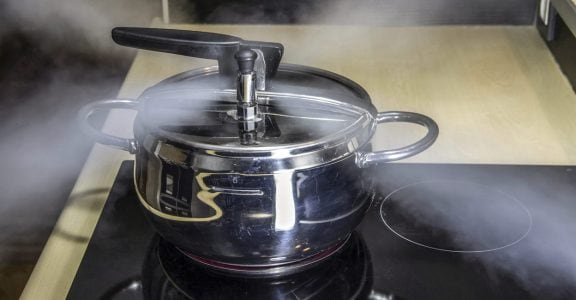 Step 3
Open the lid only after the pressure has been released completely. Move the rice to another bowl. Add more hot water if the water level has gone down significantly. Strain it now. Serve the rice after the water is completely strained.