Without any iota of doubt, the toddy shops are the melting pot of traditional Kerala cuisine. The mouth-watering fish dishes served at these eating outlets include 'varaal' (snake head), 'kaari' (catfish), 'koori' (marine catfish) and 'kozhuva' (anchovy) fry, and delicacies made of beef, pork, chicken and duck. If you have a penchant for lip-smacking food based on lobsters, prawns and crabs, then don't look beyond these conventional eating joints known as 'shappu' in local parlance. The Aatumukham shappu is a one-stop eatery that serves all the above-mentioned flavoursome food under one roof. As you enter the shappu, all the yummy dishes will be spread before you so that you can taste and choose them according to your palate.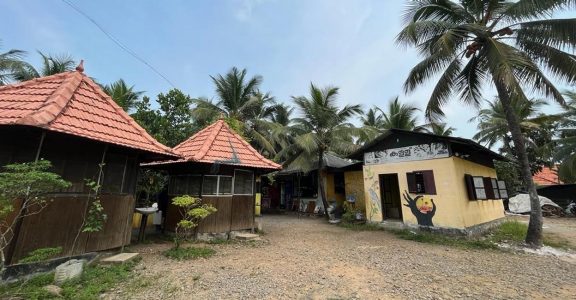 The Aatumukham shappu is situated amidst picturesque settings in Kuttanad hamlet of Ponga in south Kainakary in Alappuzha district. As you drive to the eatery, you could see why Kuttanad is known as the 'Rice Bowl of Kerala'. Expansive lush green paddy fields on both sides of the road would be seen swaying to the tune of the strong breeze blowing across Kuttanad, and the road will lead you to the much sought-after Aatumukham shappu.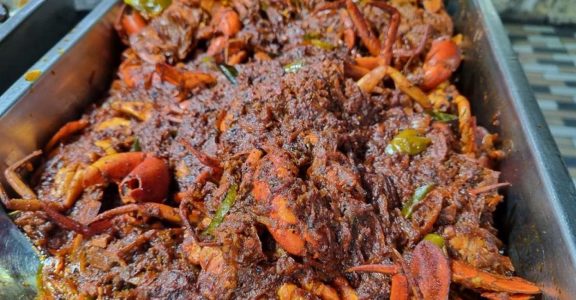 The toddy shops, which were out of bounds for women and families, have changed a lot over the years. The Aatumukham restaurant and toddy shop has all the facilities to make your and family members' day with some delicious dishes. You can also satisfy your palate in the privacy of huts. If you want to have food by enjoying the cool breeze and sunshine, then this outlet is the right place for you. You can also dine-in on a boat.
As you enter the eating house, the problem of plenty will plague you as you will be in a dilemma over what to choose. Do you want to have curry or fry made of fresh fish straight from the water? The eatery has facilities for that too. The pond opposite the 'shappu' has 'kaari', 'varaal' and lobsters, and you have to just zero in on what you need. There are also other fish in the water body that will be transformed into your favourite dish in a jiffy.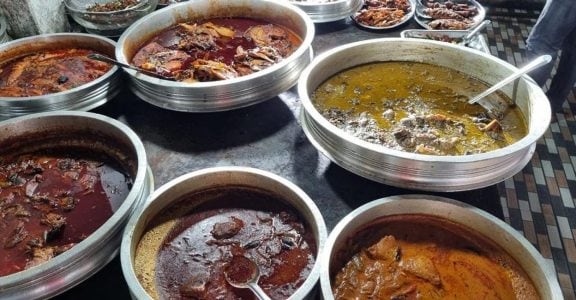 If you thought that the Aatumukham shappu serves only fish delicacies, then you are wrong. Kuttanad's signature dish duck mappas is served with love at the restaurant. The crab curries have two versions – one made of sea crabs and the other of freshwater crabs. Besides various fish curries, you can also munch beef roast, prawns roast, chicken ularthu, delicacies made of pork, squid, rabbit meat and clams, liver fry, beef curry and podimeen ( a cocktail of small fish) fry. The plat du jour of Aatumukham shappu is 'puzhukku', which is a potpourri of tubers and pulses, and it can be had with the scrumptious 'varaal' curry.
The eatery provide a perfect combo of stunning vistas, cool gentle breeze from the lake, vast paddy fields, 'munthiri kallu', and food that can satisfy your taste buds.