Hyderabad conjures up the image of a city that has its soul in the past but lives in the present. The aromatic biryanis of Secunderabad, the time-ravaged tombs of the Qutub Shahis, the lit-up choodi-bazaar of Charminar which look like an Arabian dream, and the modernity that whizzes past you near Begumpet and Hussain Sagar tank, are all equally vibrant. Say Hyderabad and three things come to mind almost instantly — Biryani, Charminar, and Biscuits.
The city is on anyone's travel list as it is an awesome place for 3Fs — food, friends, and fun.
The first meal, of course, had to be biryani and whilst my tongue had some great memories of Paradise, it was time to try something else.
There are a gazillion biryani places in Hyderabad but it is a hard task if you want an authentic, popular, place with some reputation for non-biryani items, too.
Shadab in the old city and Shah Ghouse seemed to be the consensus places. The Gachibowli branch of Shah Ghouse, where one finally ended up, is spread over 4 floors and packed to the gills.
Soon, the good offices of Khan Saab & Imran ensured that a huge Tandoori Kebab platter (served with rumali rotis) and Chicken 65 made its way to the table amidst numerous 'oohs' and 'aahs'.
It takes no time to realise that it is a decision well-made — the 5 kinds of chicken on the kebab platter and the mutton seekh were tender, juicy and each had its distinct flavour profile.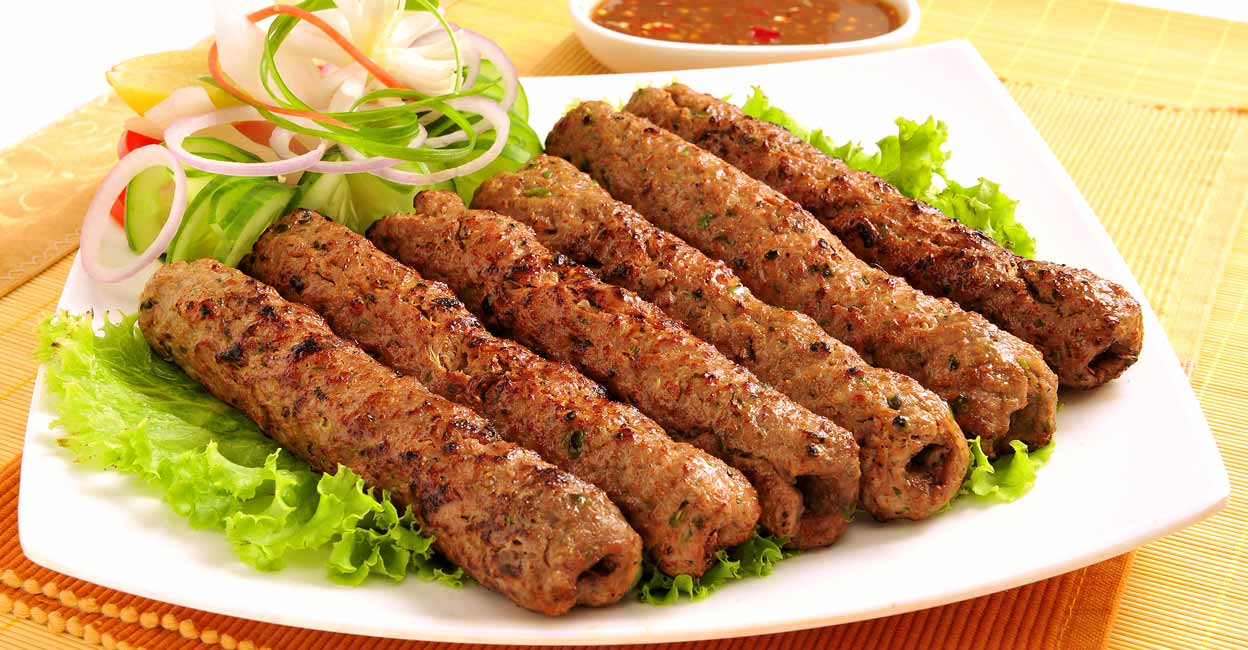 There were ginormous biryani platters floating all around and it is best to exercise some gastronomical restraint.
Finally, it was time for the mutton special biryani and the customary and yummy Mirch Ka Salan (chillis cooked in a tangy peanut, coconut sauce) and a rather lacklustre dahi ki chutney (yoghurt dip).
As much as it was flavoursome and non-greasy, with perfectly cooked rice and robustly seasoned mutton pieces, the biryani shied away from being sublime due to the meat-to-rice ratio. There were far fewer pieces than one would expect. The lunch table brightened up after the manager agreed to get a serving of 'biryani mutton'.
It is a good idea to walk and shop and burn the heavy meal before one explores the gastronomical delight called Haleem.
This quintessential stew, customarily served at weddings and other special occasions, is made from a mix of pounded wheat, meat, and lentils cooked to a typical pasty consistency.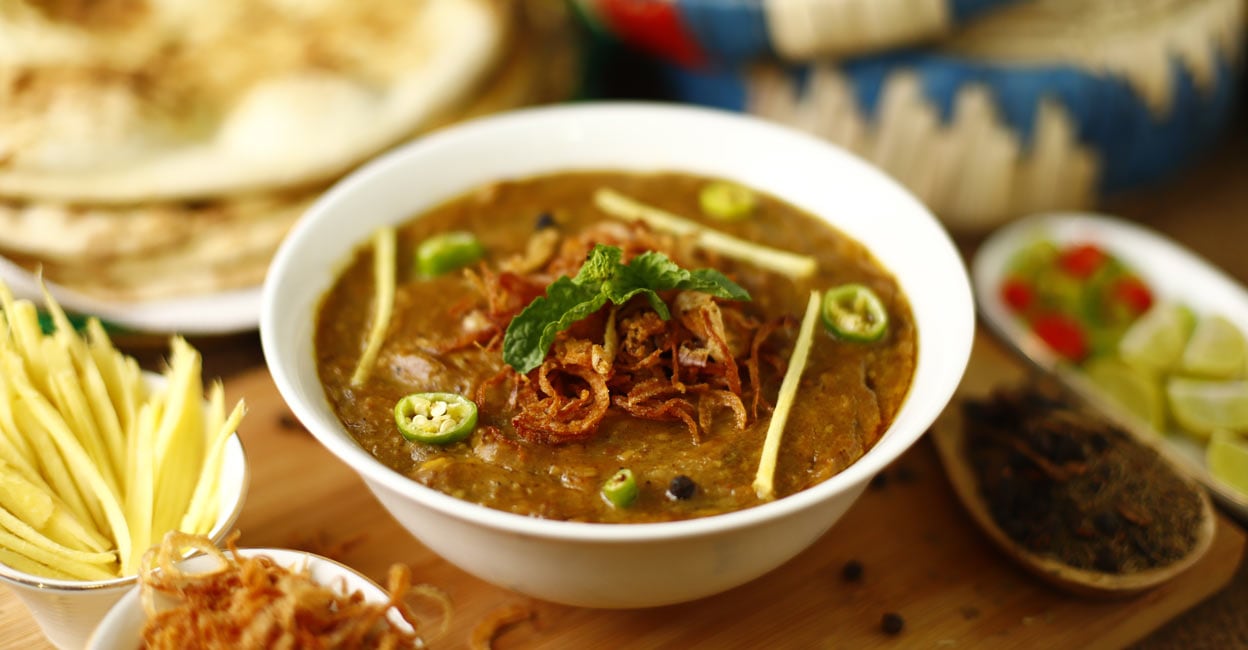 Haleem is popular during the holy month of Ramadan and is otherwise difficult to come across. We found this after calling the ever-popular Cafe Bahar and Pista House.
Luckily, Chicha's makes Haleem round the year and does a great job, too.
Perfectly garnished with fried onions and nuts, served with a wedge of lime on the side, the texture was on point and the flavour, rich and satisfying.
Chicha's is known for Shikampuri kebabs but the excitement of getting Haleem submerged it all. However, the Chicken 65 from Pista House turned out to be quite disappointing.
One should not miss the Nihari, typically served at breakfast time. Then it was time to visit the Qutub Shahi Tomb complex, a phenomenal and very underrated site of 40 tombs, mosques, and step wells being restored by the Aga Khan foundation. (A visit is highly recommended).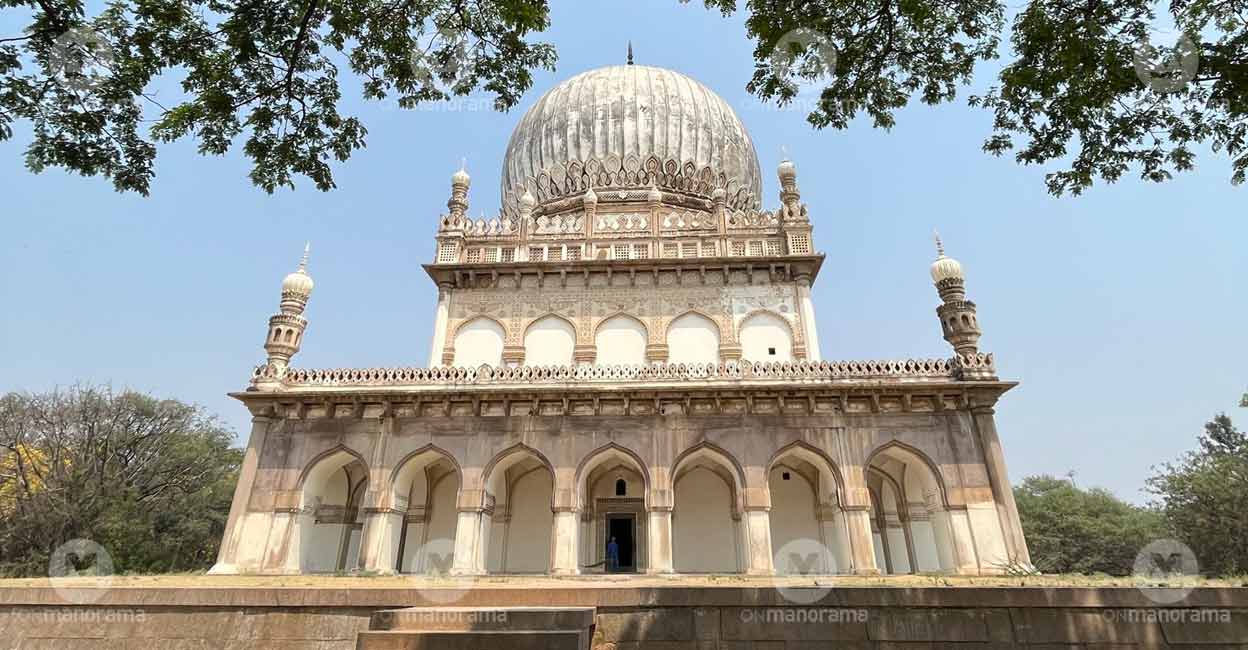 Post this, it was time to visit the Charminar. As we drove by, there was Hotel Nayyab. It is not a good idea to miss Lukmi (a morsel in Urdu), at Nayyab.
These fluffy, rectangular packets of joy, now made in bigger sizes, are traditionally stuffed with spiced keema (goat mince) and patiently fried to a golden brown. Nayyab only had the vegetarian version stuffed with potatoes. Keema ones are limited and available early morning or evening. It was a delight to bite through the crispy, airy layers, and reach the stuffing.
After the Charminar visit and the customary bangle shopping at Laad Bazaar, it was time for lunch.
It was time for some spicy Andhra food. The choice was AnTeRa, an upmarket, bustling, and popular restaurant serving delicacies from the regions of Andhra, Telangana, and Rayalaseema.
The food here was a revelation and completely different. The dishes were delectable and uniquely flavoured but fiery hot — when they said spicy, they truly meant it. The juicy, boneless, Kothimeera Chicken was expertly cooked with the freshness of coriander and the heat of the green chillis shining jubilantly through the light cream sauce.
In the mains, the Mutton Dalcha served with Bagara (tempered) rice was a standout dish as was the Chitti Muthyala Keema Pulav, deriving its name from the fragrant, short-grained rice used to make it. A meal like this deserved the Apricot Delight and the Bobbatlu (flatbread stuffed with lentils and jaggery) with jaggery ice cream that followed. The latter was a tad too sweet but the Apricot Delight (also known locally as Khubani ka Meetha) was magnificent. It is perfectly stewed, subtly sweetened apricots served with a dollop of airy cream. Simple and exquisite.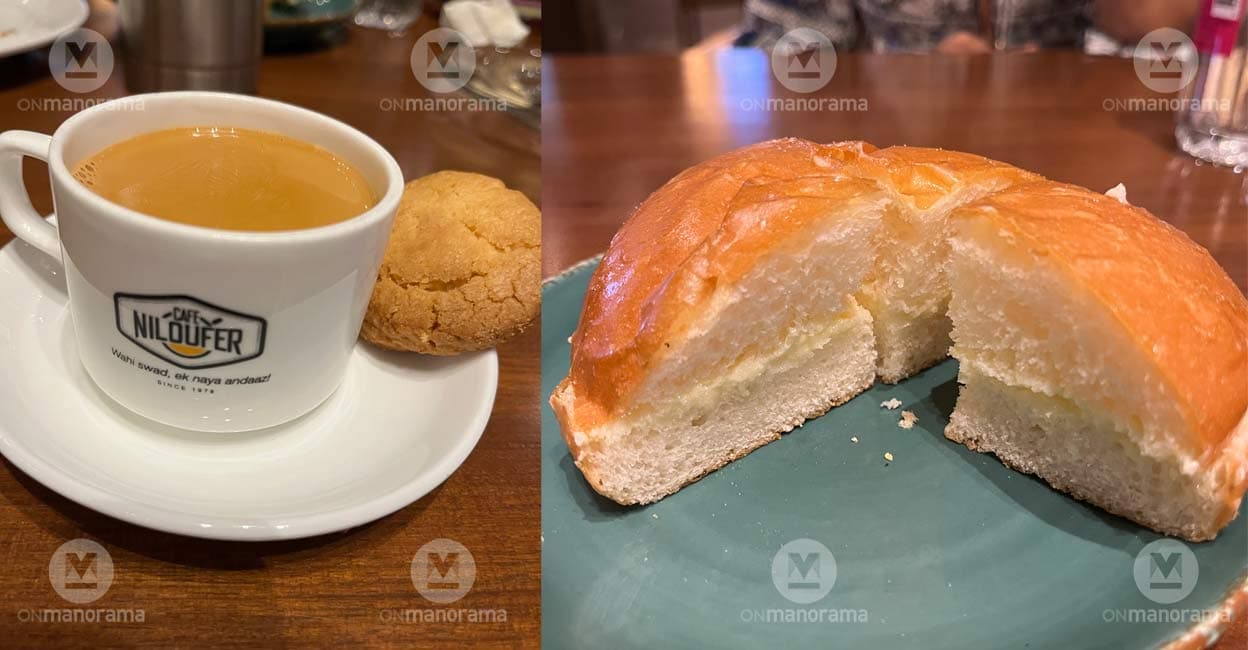 With this, it covered quite a lot of the culinary gems of Hyderabad with one notable exception – Irani Chai (Tea) and Osmania biscuits. The Banjara Hills outlet of Café Niloufer was brimming with people of all ages. One can order any number and kinds of biscuits. We asked for Osmania, dry fruit, and ragi (finger millet) biscuits along with the Maska Bun and Dum Ki Chai.
A catch was the Osmania – crispy crumbly, buttery, light, sweet, and salty all at once. No wonder this has a cult following. The other delight was the Maska Bun – cloud-like and with the stuffing of butter and a slight sprinkle of sugar. It was redolent of Malai Cheeni (cream and sugar) toasts of childhood summers at my grandma's home.
A few more hours before the flight meant there was time for one more famed eatery by name Rayalaseema Ruchulu (RR). This is also known for the 3 regional cuisines and, naturally, one tends to compare it to AnTeRa.
An order was placed for Miryala Kodi (pepper chicken Andhra style) and special Royyala Vepudu (fried prawns), followed by Andhra Kodi Kura (Andhra chicken curry) and Chittoor Chepala Pulusu (fish cooked in spicy, tangy sauce).
All the dishes were delicious and each had its characteristic flavour. The spice levels were on an overdrive, though.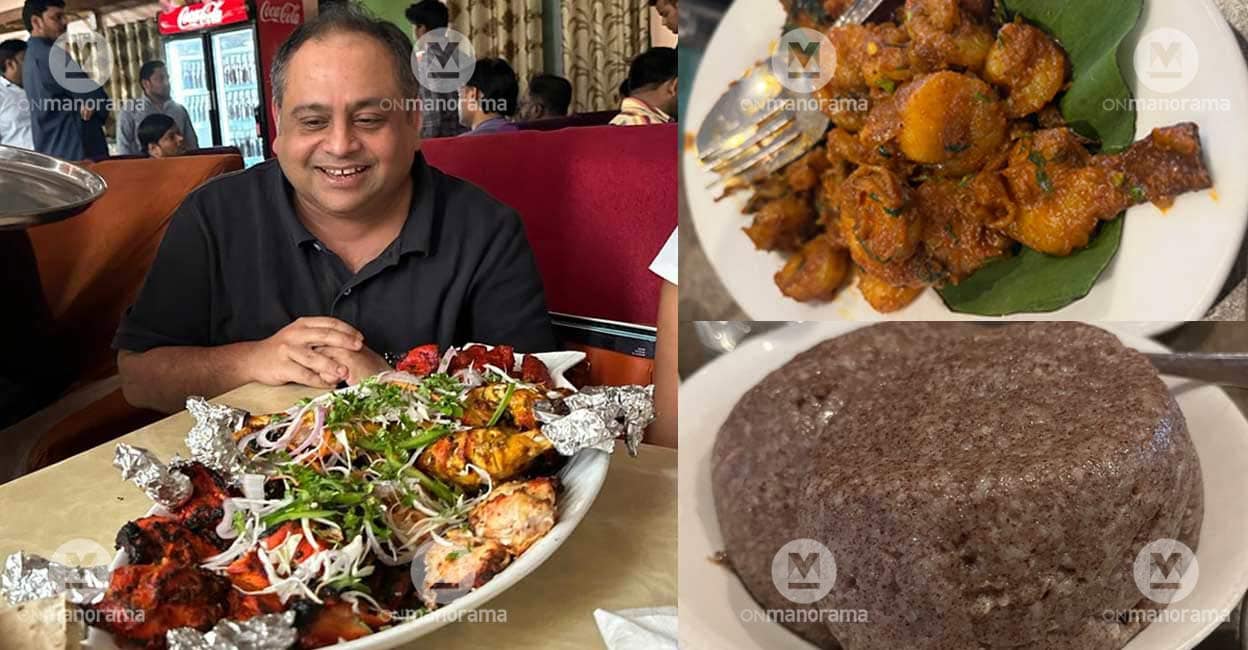 The taste of Ragi Sangati, a local speciality made with finger millet, flour and rice, lingered on. Between the two restaurants, the vote would be for AnTeRa for the ambience and RR for homestyle cooking.
The culinary adventures in the City of Nizams were coming to an end.
There is a lot left to be tried out and there is always something in Hyderabad that tugs at the heartstrings. The mind was full of tastes that one would love to revisit – the mutton biryani at Shadab, seekh kebabs with peanut chutney at Shahraan, Jouzi Halwa at Hameedi Confectioners, Falooda at Matwale Doodh Ghar, and food at Adaa in Falaknuma Palace.
And as SRK says, "picture abhi baaki hai mere dost!"