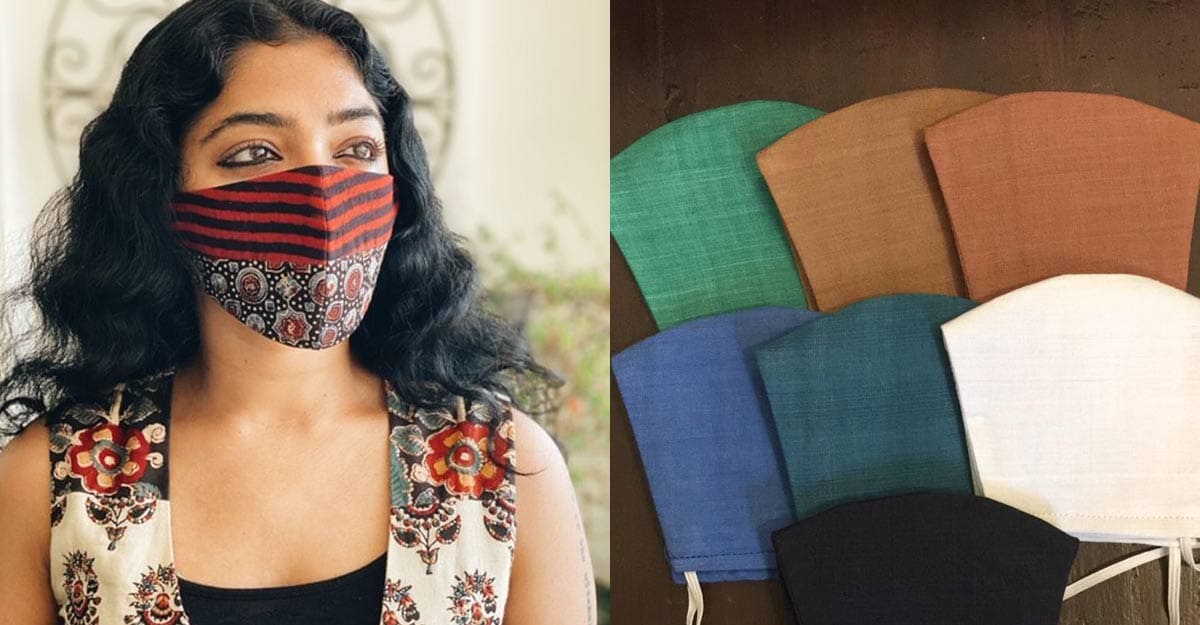 Face masks have become a way of life in the wake of COVID-19.
When the lockdown began, blue surgical mask ruled the roost. Soon cloth mask became recommended for public use.
The green cloth mask slowly paved the way to custom-made cotton masks when mask stitching tutorials started spreading the word on creating one's own reusable mask.
Fashion designers have come up with their special creations of mask made in handloom, muslin and cotton fabrics with colourful and catchy themes and designs, hoping to add colour to consumers' lives.
Skin-friendliness
Designer Shalini James, who runs the clothing brand Mantra, has come up with a two-layered, breathable, printed masks.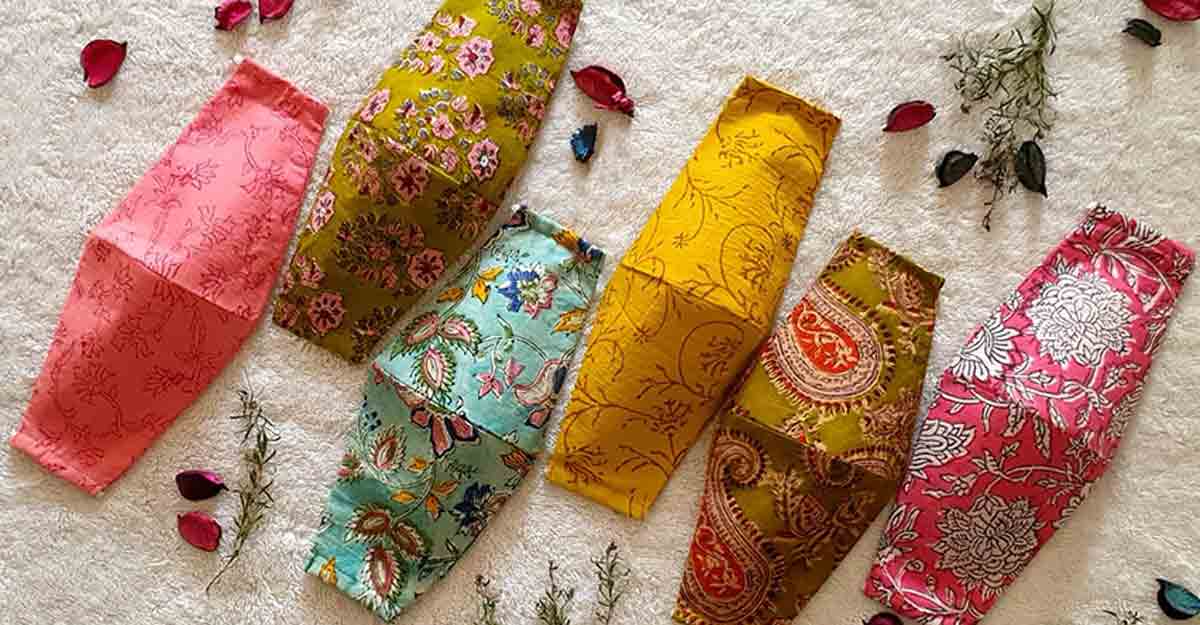 "We have masks in both plain and printed patterns. Soft cotton is used as it is a natural and breathable fabric that offers maximum comfort. We also noticed that the interfacing fabric we use is quite similar to the one on surgical masks and hence experimented by stitching a non-woven layer of the fabric between the two cloth layers for extra protection," says Shalini.
With actor Rima Kallingal's endorsement, the mask in Kalamkari, Gujarati and Rajasthani Ajrakh prints have become a huge hit among both men and women.
Vouching for the style and health quotients of the mask, Shalini says that the focus is on skin-friendliness. "We take care to ensure that the texture of the fabric is not abrasive against the skin. For prints, we use vegetable-based dyes. It is not only better than a regular cloth mask, but it ensures maximum hygiene and is reusable after washing and ironing," she adds. Mantra masks can be purchased online.
Supporting Chendamangalam weavers
Sreejith Jeevan, curator of the label Rouka, has used the opportunity to revive Chendamangalam handloom weavers and support the weavers whose dreams of good Vishu sales were dashed by the lockdown.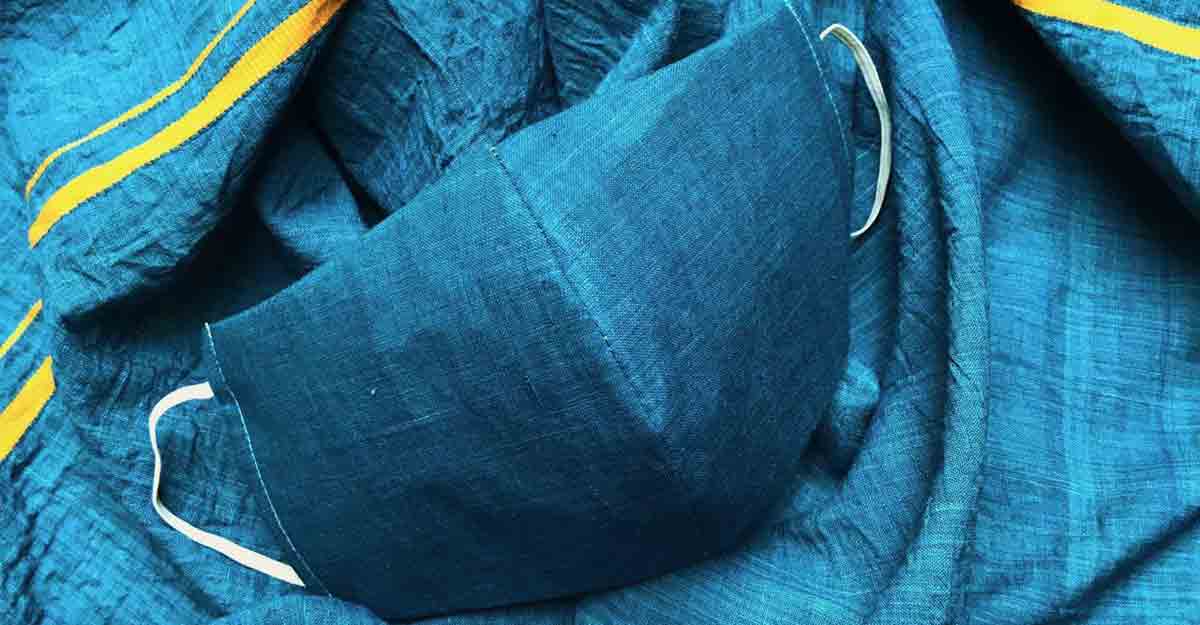 Apart from charm and comfort, Sreejith's designer Chendamangalam masks come in 10 colours and four sizes.
Sreejith says, "Priced at Rs 50 per piece, we get orders for different colours. One reason is to have masks matching the dress, but many purchase different colour masks to identify the masks of each family member. Our masks come in four different sizes for adults and kids. We have an extra-large type too to fit wider faces. The panel-shaped masks take the stress off the user's nose. Personalized masks with elastic and cloth ties are made. We also make masks with logos of brands and messages printed on it based on demand," he says.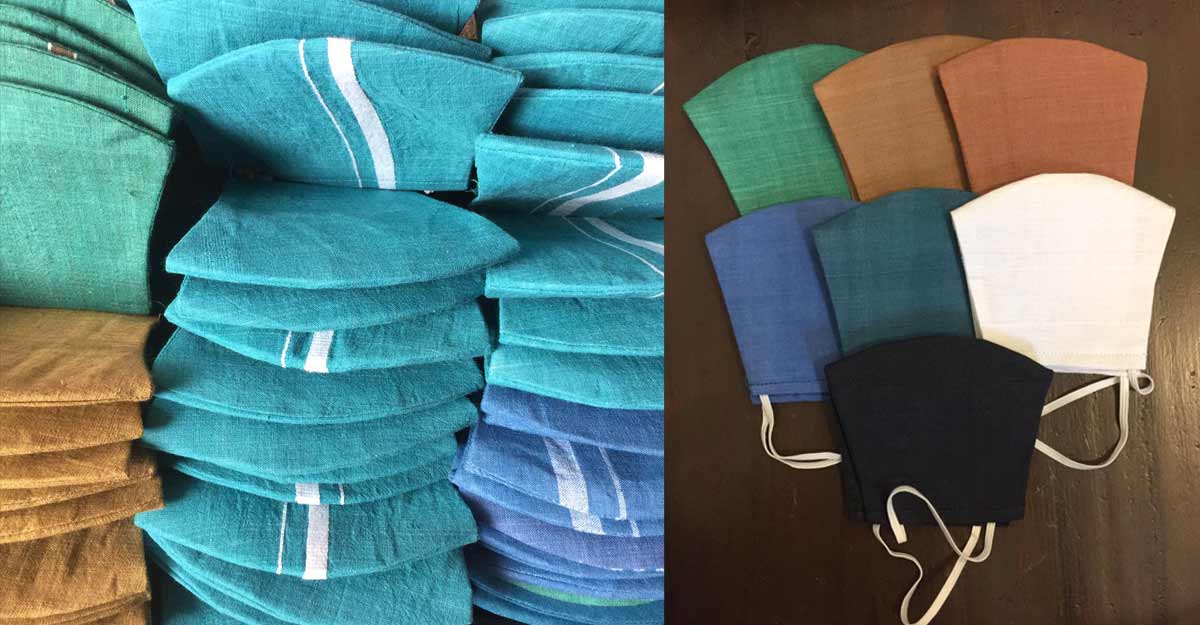 Matching masks
Designer Revathi Unnikrishnan of Jugalbandhi tries French knots and hand-her brand's designer masks priced at Rs 50 per piece. The brand focus being ethnic fabrics and styles, Revathi have kept the designs minimal and simple."The decision to come up with pure cotton masks was a result of anticipating a trend as masks are to be mandatory for some more time across the world. When people take time to choose a wear and matching accessories, a surgical mask could be misfit. Our masks are designed to blend with casual wear, suiting people across age and gender."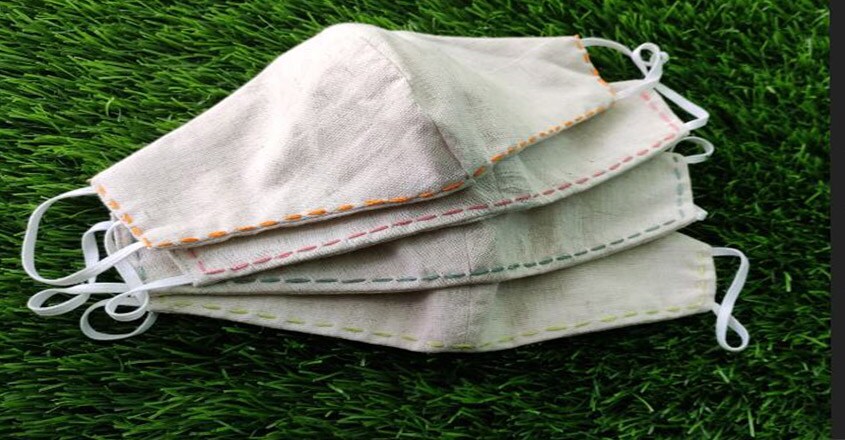 The huge demand proves that Revathy's hunch was right. "Online sales have boosted, and now we are selling masks at our stores. Each mask being hand-worked, we have our stitching unit working on it to meet the demands. Lockdown has affected the sales, but it is picking now as people who have been staying at homes are coming down to shop," she adds.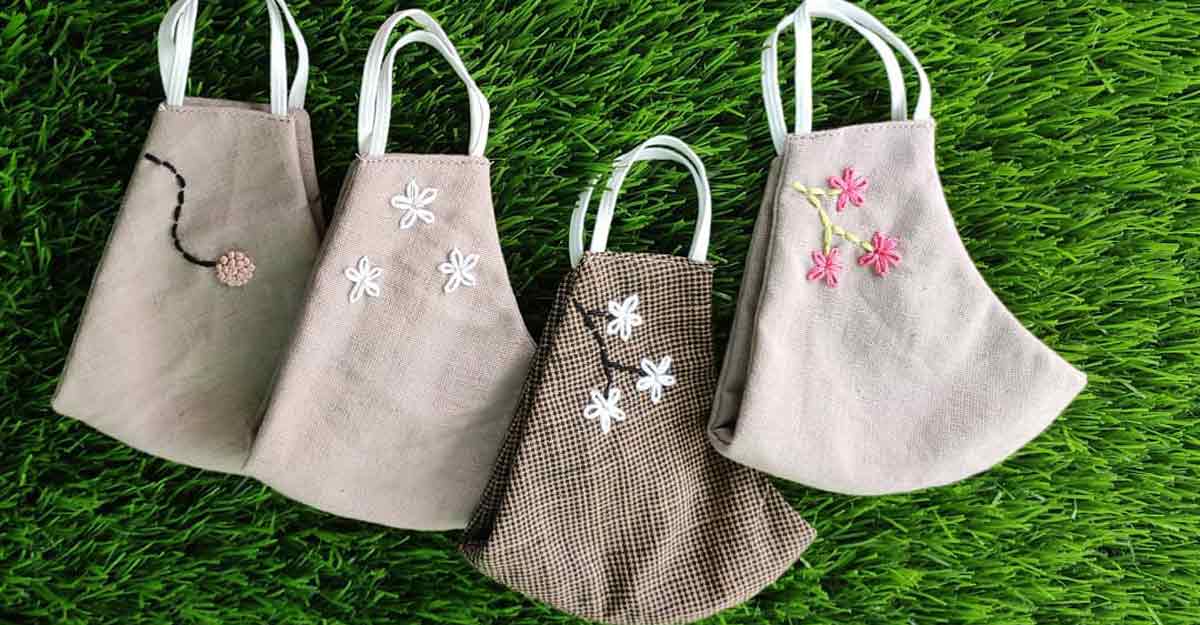 Apart from these, hand-painted art, doodle designs, mural art, tribute messages and images adorn masks, attracting customers.