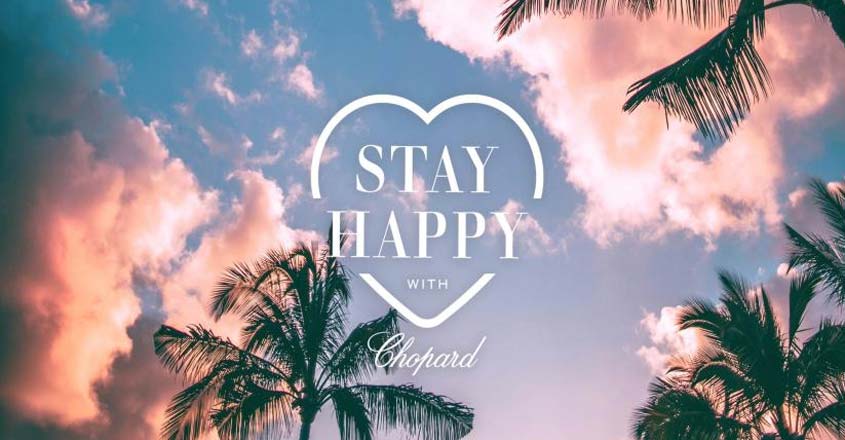 New Delhi: Swiss watches and jewellery brand Chopard has created a 'Stay Happy' digital campaign that includes three activities one can enjoy online.
The brand introduces Happy Colouring, Happy Movies and Happy Playlists for the 'stay-at-home community' as ways to keep cultivating its share of daily happiness.
Happy Colouring
The brand recently launched its Happy Clown colouring book using sketches and images from their iconic 'Happy Clown' jewellery, one of Caroline Scheufele's (Co-president and creative director, Chopard) first designs for Chopard.
With 'Happy Colouring by Caroline', the brand aims to give children (and adults) an opportunity to reveal their imagination with a series of drawings around Chopard creations to colour as they fancy.
Additionally, there is a video of Scheufele as she takes you through her inspiration behind the piece, and issues a challenge to the Happy children out there, to colour and tag Chopard. You can also join the campaign on Chopard's official Instagram handle.
Happy Movies
In the course of its 72 editions, the Cannes Film Festival has awarded prizes to feature motion pictures that have had an enduring impact on the history of cinema. Chopard movie experts have selected six of them, all of which have been awarded the Palme d'Or, to be viewed again and again.
The brand invites its communities to view two Chopard documentaries on YouTube: 'The Queen of Kalahari' and 'The Legend of the Palme d'Or'.
Happy Playlist
There are two different playlists - 'love' and 'secret' which are curated by experts at the brand and are available on Youtube and Spotify. The playlists include songs arranged by Scheufele for the 71st Cannes Film Festival.