A wristwatch is not used as a time tool anymore. It's more of a jewellery, status symbol, or fashion statement now. When it comes to luxury brands, there are world-class models which are tagged at unimaginable prices.
India's own Bangalore Watch Company is fast emerging as a major force to reckon with in the world of luxury wristwatch industry. It has just launched two latest models with a unique design of, literally, cosmic proportions.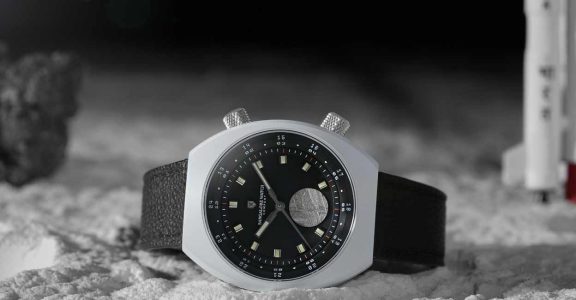 The two new watches - called Manzinus and Earthshine - celebrate India's Chandrayaan missions. Adding some more glitter to the glory, the Manzinus model carries a piece of an outer-space Meteorite stone recovered from Sweden.
"India's space ambitions started in the 1970s, while our Moon missions did not take off until the 2000s," said Nirupesh Joshi, co-founder and creative director of Bangalore Watch Company. "Unlike the US or the former USSR, we did not have powerful rockets to take a straight path to the moon; but ISRO's ingenuity led Chandrayaan missions to use Earth's gravity to slingshot to the moon. This was a genius move and an inspiring story," he said.
"In 2019, we launched the Apogee collection as a tribute to the Indian space program. We made a limited-edition watch called the Extraterrestrial which contained a dial made of an outer-space meteorite that we recovered from Sweden. This watch received worldwide acclaim and our owners' community loved it. India's moon missions are inspiring, so we wanted to create a collection to commemorate it," said Mercy Amalraj, co-founder and head of ownership experience.
The Manzinus and Earthshine models are made of a high-grade stainless-steel inner core with a ceramic outer body. Since this is a unique coating combination developed for Bangalore Watch Company, the material is called Cerasteel. The Cerasteel cases are mated with a domed Sapphire crystal, built for 100 metres of water tightness, and are powered by a Swiss automatic movement.
The Manzinus model is named after the Manzinus crater located at the South pole of the Moon. This crater was the planned landing site of the Chandrayaan-2 mission; the Earthshine model is inspired by the faint-brown glow that appears with the crescent moon.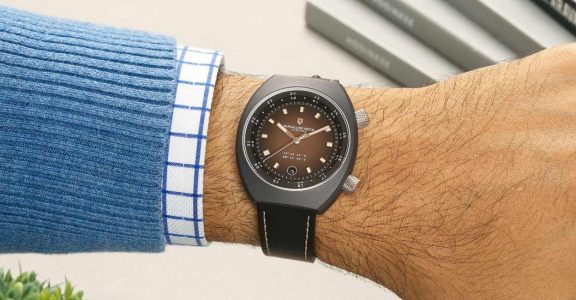 To make the Manzinus watch special, the company sourced meteorite rocks from Sweden to create watch dials. Called the Muonionalusta meteorite, these rocks have unique patterns due to millions of years spent in space. Each watch is unique in its pattern, and no two watches are alike.
"Meteorites are outer space rocks, they mostly burn up when entering Earth's atmosphere. But some of them make it through. We found one such rock and worked with our manufacturing partners in Switzerland to make watch dials. Because of the unique patterns on this material, the watches are special and have become collector's items" said Nirupesh Joshi.
"It was a breathtaking experience when I held a meteorite piece in my hand for the first time. So I am sure that a person who owns a watch with that cosmic specimen would be equally elated," Nirupesh told Onmanorama.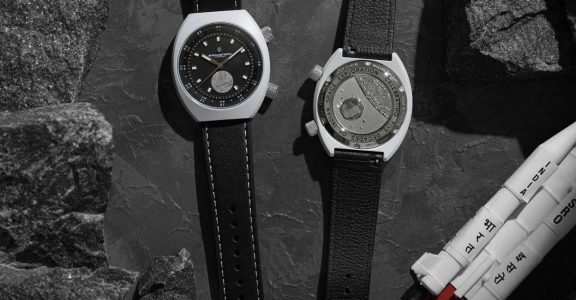 The Owners Community is spread across 35 countries worldwide. They are people who seek out brands that are special and connect to them emotionally. "Our watches are not just high-quality timepieces built to last a lifetime, they also tell stories that allow our Owners to connect with these watches and make them conversation pieces," said Mercy.
The Earthshine and Manzinus watches are priced at Rs 92,000 and Rs 1,22,000 respectively. They can be pre-ordered on the company's website www.bangalorewatchco.in starting today.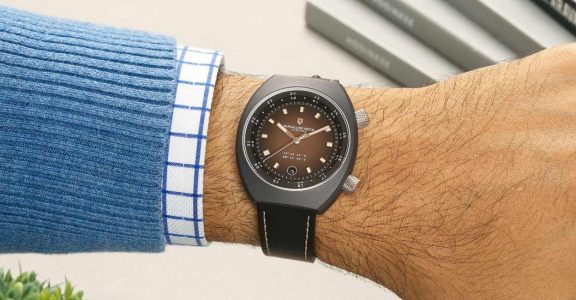 Bangalore Watch Company produces world-class, affordable luxury wristwatches from India. Each collection, produced in limited numbers, tells stories from the Indian Air Force and the Indian space program, among others.
Bengaluru couple Nirupesh Joshi and Mercy Amalraj left behind their tech-consulting careers overseas to start the Bangalore Watch Company in 2018 and now enjoy an enthusiastic following around the world.