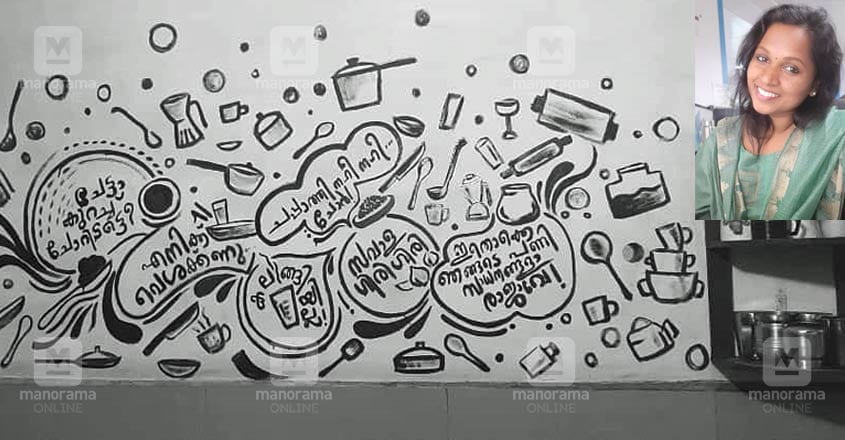 Sruthi Joy, a native of Kottayam, has no qualms about admitting that the lockdown period was a time of ennui and tedium for her. She left Ernakulam, where she worked as a graphic designer, to work from home thinking that she could always fall back on her impeccable talent in digital painting to overcome the boredom during the lockdown days.
In the beginning, Sruthi spent her free time playing with her beloved cats and doing some digital art works. But, when the lockdown began to span over second and third phases her boredom gnawed her and digital painting too bemused her. Besides, she wasn't keen to spend too much time with electronic gadgets even though they were part of her job. It was then Sruthi thought of painting art on the wall.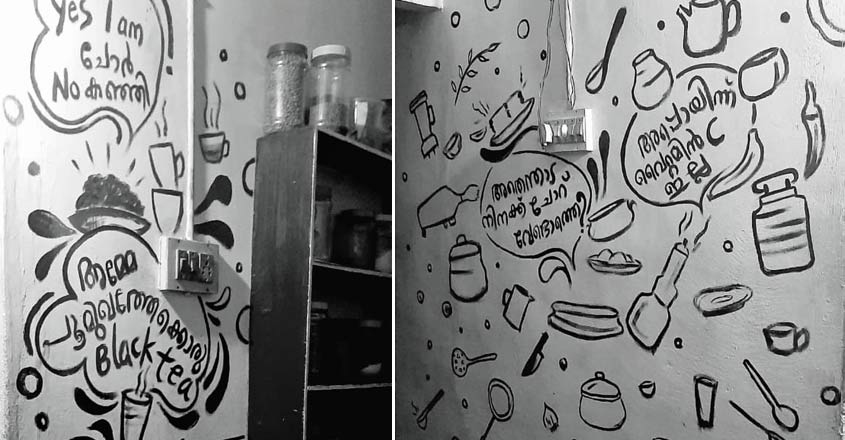 Sruthi couldn't think of none other than the kitchen walls in her house as her canvas. She initially thought of doing some interesting doodles on the wall. But she changed her mind, mainly because she had access only to the basic black paint. So, she drew random pictures of kitchen utensils and mouthwatering dishes along with the super hit dialogues that are related to food in the Malayalam cinema.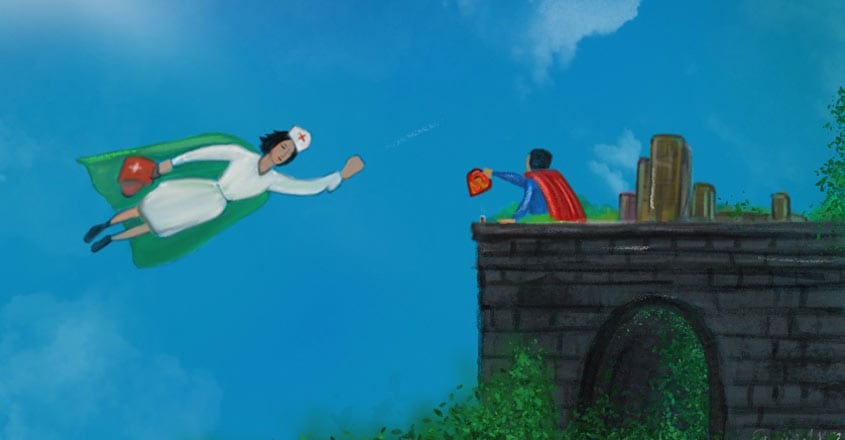 It took around four hours for Sruthi to give her kitchen the desired facelift. Thus the hilarious dialogues from movies like Kalyanaraman, Kilukkam, Punjabi House and CID Moosa enetered Sruthi's kitchen wall. Those who saw the pictures on wall claim this definitely is the 'coolest' kitchen in town.