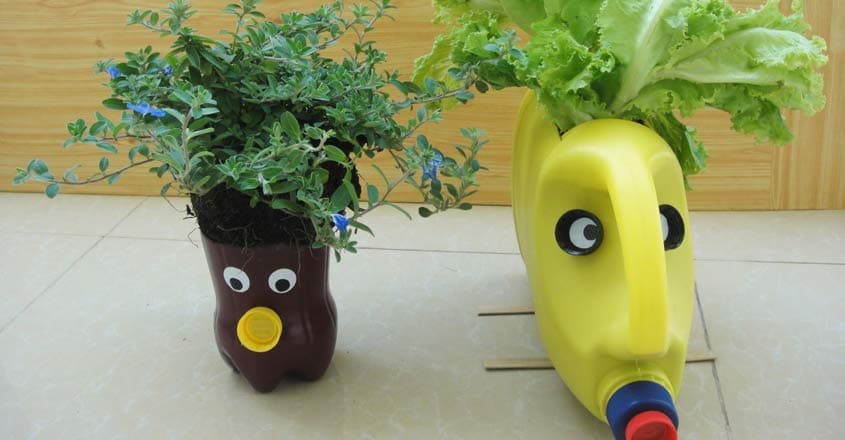 Apart from tackling the Covid-19 pandemic, the lockdown also deserves credit for bringing out the creative faculties in people. Inventing unique and interesting methods to decorate the interiors of houses has been one of the most common passtime many resorted to. Many saw this as an opportunity to make rearrangements and renovations, to balance the shortcomings or flaws in the original designs and structure of their homes.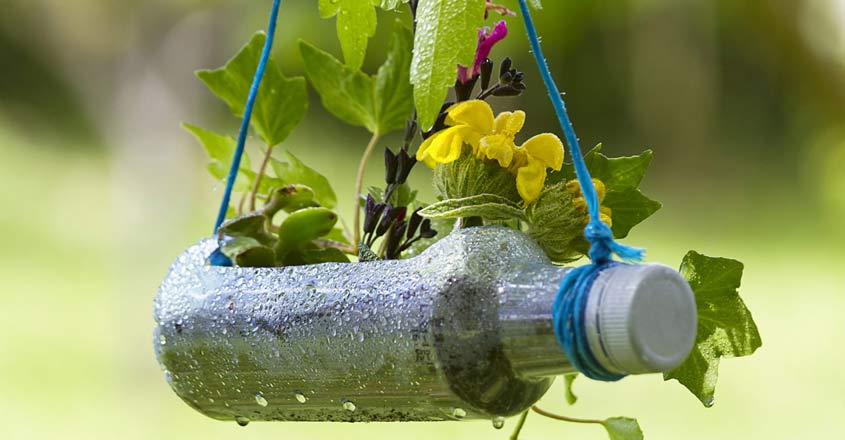 While undertaking heavy cleaning sessions, which have been pending for long, many people realize that their houses have become a dump yard for plastic bottles. From coconut oil to fizzy drinks, everything comes packaged in plastic bottles. A corner of the plot often becomes a dumpster for such plastic bottles and wastes as one cannot throw them out or store them inside house. It is in this context plastic bottle art becomes a trend.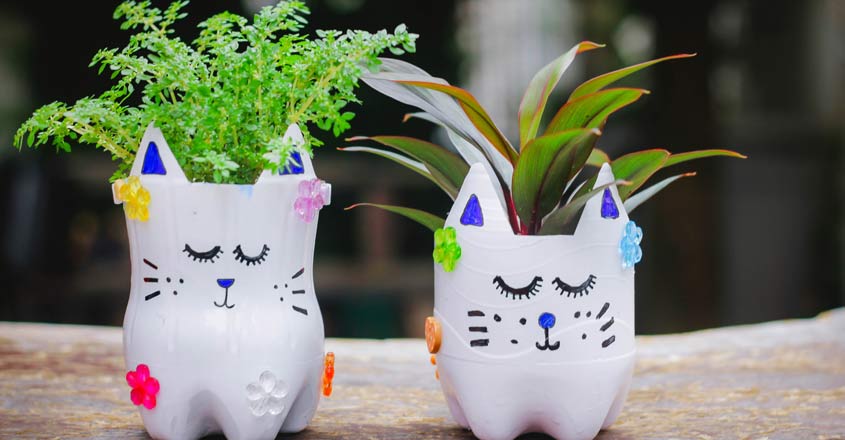 Bottle painting
Until recently, glass bottles were used by artists for bottle painting. However, now, people turn to plastic bottles to create beautiful and unique pieces of art. Fabric paints are used mostly for painting on such bottles. Another way is to paste paper on the bottles and then paint on them. During the lockdown, several parents confess to trying creative activities like this to engage their kids.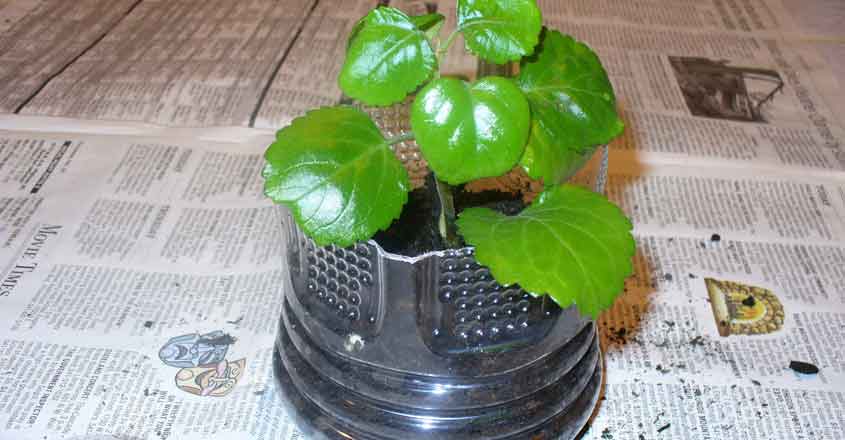 In the garden
Who told you need mud pots to plant the beautiful flowering bushes in the garden? Plastic bottles and containers too could be used in the garden. If you are a bit creative, you could transform these bottles into little art works as well. Plastic bottles of fizzy drinks come in same shape and size would look great in a flower garden. Meanwhile, plastic bottles in different shapes could be arranged in unique patterns as well.
To make beautiful pots for your garden, cut 1.5 litre bottles in half and fill them with soil. Tie colorful threads on the bottle neck to make it attractive hanging pots. Money plants and small flowering bushes could be planted in such pots. These hanging pots could give a stylish makeover to the balconies. Meanwhile, you could fill soil in the remaining part of the bottle and plant small indoor plants in them. These cute little pots could adorn the coffee tables and window sills.
Vessel for birds
Plastic bottles could be turned into small dishes in which you could keep food for the birds. Fill the plastic bottles with grains or bird feed and make holes on both sides of the bottle. Place wooden spoons on both the sides so that the grains would fall into the spoons. Hang these bottles on the tree branches so that the birds can sit on them and eat the grains. You could also cut out both the sides of the bottle and hang them using a rope or string.
Pen holders
You could make beautiful pen or tooth brush holders with plastic bottles if you are a bit creative and are willing to spend some time for it. To make the holders, cut long plastic bottles in half and melt the edges slightly using a hot iron box. Colorful bottles would add a pop of colour to your spaces. Besides, you could also draw beautiful pictures and patterns on these holders.