On a cold February evening when a hailstorm was lashing the area around the Guwahati airport, this writer boarded a shared taxi for Tezpur. Guided to the cab by an airport policeman, there should have been no need to worry about a potentially dangerous situation. However, with an evasive co-passenger sitting on the left and the driver and another passenger speaking an unfamiliar language combined with the vast darkness of the Assamese countryside and memories of newspaper reports of abductions of outsiders, the mind began to play its fair share of tricks. Then the phone of the evasive co-passenger rang, and he began speaking in Malayalam!
The supposedly-evasive man did not speak much to co-passengers on account of his poor Hindi, but to a paranoid stranger his lack of communication made it look like he was part of some sinister plot. On the contrary, the man, two years away from retirement from an engineering position at the Border Roads Organisation (BRO), turned out to be a warm and friendly person who shared fascinating insights about the lives of people in Assam and Arunachal Pradesh.
Over the next fortnight, this writer was to see for himself that these observations of the BRO engineer from Kochi seemed absolutely accurate. He also spoke of a temporary Malayali community in the diverse and vast northeastern part of India. A good number of his colleagues and bosses over the years at BRO had been Malayalis. He also mentioned meeting and socialising with people from Kerala who were employed with by the armed forces and other government institutions. For these people, places like Tripura, Arunachal Pradesh and Assam were the "karma-bhoomies" but unlike the Malayalis who have settled in places like Mumbai, Delhi and Bengaluru, their permanent home remained Kerala.
The BRO engineer spoke of his home being full of memorabilia from the region and how even his dietary habits have been permanently altered with him always taking home essential ingredients of northeast Indian cuisine such as bamboo shoots back to Kerala.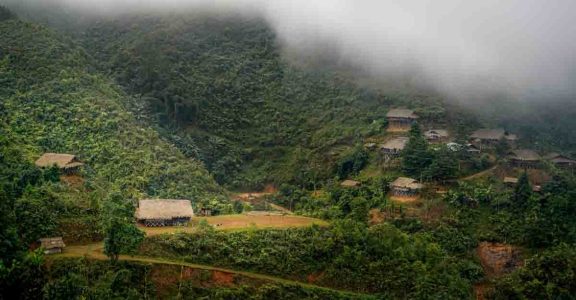 Teachers and priests
Malayalam speech or the Malayalam accent can easily be heard in shops and markets in places as diverse as Shillong and Tawang. There's a very good chance that a Catholic Church-run school has both priests and teachers from Kerala. At a mountain-top monastery in the Tawang district, an English teacher from Kottayam expressed a bit of surprise when finding out that this writer was a Malayali. The man, who, has taught in Arunachal Pradesh since the late 1970s said Malayali visitors typically came in groups of families to the state and could be spotted from miles away. "I have never seen a young man from Kerala climbing up monastery steps in the mountains that fast," he said with a laugh. Such an observation is so hard to believe, given how university students in Kerala love going on treks in hill stations in the Nilgiris. Perhaps, the sheer distance and difficulty of access keeps young Malayalis away from the Eastern Himalayas.
Interaction between young people in India's northeast and Kerala was fairly limited for decades, except in places like Delhi, which has always attracted students from across India. However, even this is changing thanks to an increasing number of young people from Manipur working in the hospitality industry in Kerala. One no longer needs to be surprised at being served in a Palakkad restaurant by a waitress from Imphal!
More young Malayalis should seek internships or volunteering opportunities in the northeast as it would open an entirely new world for them.
A taste of Kerala in Guwahati
Rice is a staple diet in many states in Northeast India, but the diverse cuisine of the vast region differs from that of Kerala. Malayalis, who generally have few dietary restrictions, would enjoy the non-vegetarian food that is on offer in plenty, but every once in a while, even the most seasoned traveller in us craves for some familiar cuisine.
This is probably not what a young man named Sunil thought of in 1973 when he moved from Guruvayur to Guwahati and started a small food stall in the city's busy market area of Paltan Bazaar. From a stall selling dosas and idlis, his business grew into one of the most popular South Indian eateries in the city. Kerala Bhavan, which has been in its present location since 1993, has a wide range of Malayali comfort food from aapams and puttu-kadla to proper rice plates, and the standard items that are considered "South Indian food" in India.
It's obvious that the owner of this restaurant is a religious person given how it plays songs of devotion to Guruvayurappa and Ayyappa, but on its walls, there is a portrait of Jesus Christ next to those of the Sai Baba and several Hindu gods. That and the mix of vegetarian and non-vegetarian food makes the restaurant quintessentially a Kerala experience.
The national media lumps the entire northeastern part of the country together as though it is one unit, when in reality it is probably the most ethnically and linguistically diverse part of the country. Kerala-based publications, which have readers with varied interests, should invest in having correspondents in different parts of the region. Not only is there so much that Kerala can learn from these states, but one can only imagine the sheer number of hidden stories of Malayalis who have sought their livelihoods or fortunes in this part of India.
In a post-pandemic world, a greater exchange of people, thoughts, ideas and cultures between Kerala and Northeast India would enrich both places.
(Ajay Kamalakaran is the author of 'A Week in the Life of Svitlana' and 'Globetrotting for Love and Other Stories from Sakhalin Island')