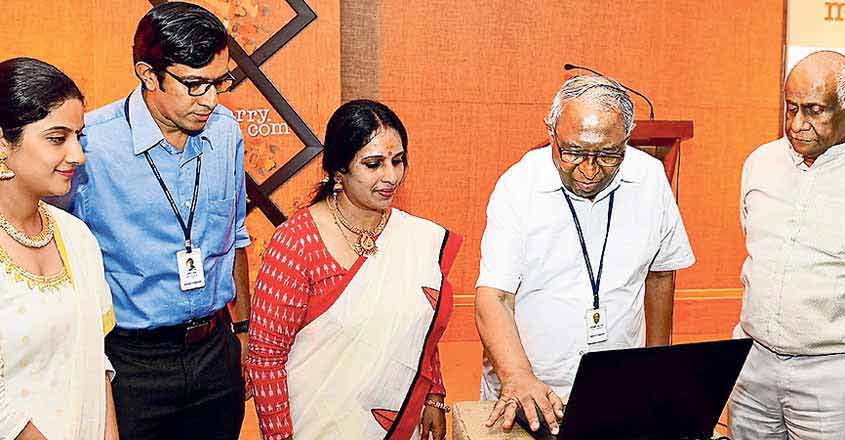 Kottayam: M4marry.com, the matrimonial website embraced by millions of Malayalis across the globe, has now rolled out its services in all key south Indian languages.
Malayala Manorama Chief Editor Mammen Mathew launched its Tamil, Kannada and Telugu versions at a function at Kottayam on Friday.
M4Marry offers a seamless experience to users by syncing technical prowess with traditional moorings related to matrimonial choices.
More than a million matrimonial profiles have been registered with M4Marry, launched in 2008 to facilitate the matrimonial choice of millions of Keralites spread across the world.
M4Marry's enormous success in matching like-minded partners across communities in Kerala prompted its foray into south Indian states of Karnataka, Tamil Nadu, Andhra Pradesh and Telangana.
The registration process on M4Marry is offered free of cost.
Users can select a wide array of membership packages, depending on their choice, which will facilitate contact with matching profiles.
M4Marry website can be browsed on mobile and desktop versions or you can download its mobile app.
Mariam Mammen Mathew, chief executive officer of Manorama Online, and Joy Mathew, Malayala Manorama vice-president (marketing, advertising, services and solutions), were also present at the launch of M4Marry's new language versions.
M4Marry offices at Bangalore, Chennai and Hyderabad also started functioning from September 6.
For details, contact M4Marry customer care: 0481-2561735 or 0481-2597201
Email: support@m4marry.com
Website: https://www.m4marry.com/