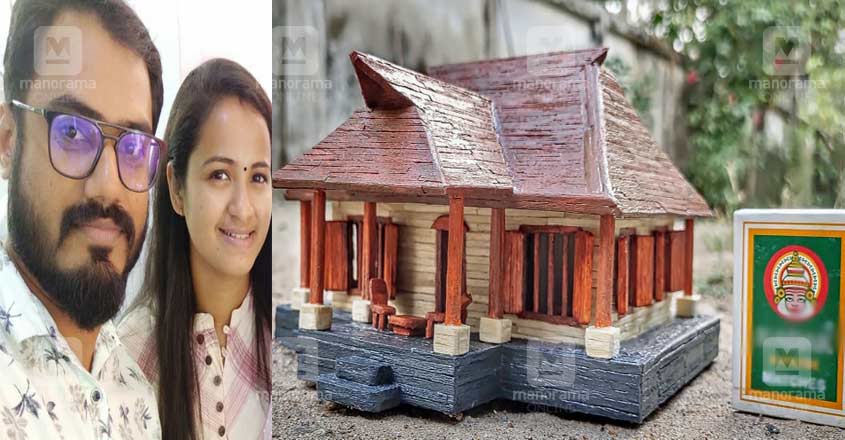 The lockdown days are forcing people in Kerala to pursue organic vegetable farming, home decration, building wells and so on to beat the boredom. Subin, a native of Udayamperur in Kochi, decided to use the time to build his 'dream' home as he wanted to do something unique and special.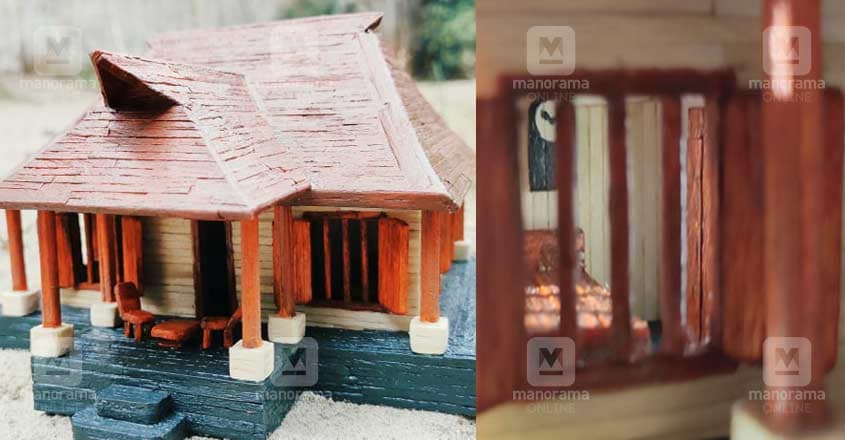 Subin had always wanted a naalukettu, a traditional house with spacious sit-out, inner courtyard and attic space. However, he isn't sure whether he could own one. But no one could stop him from creating the model of his dream home during the lockdown.
The model of the naalukettu made using match sticks have now become viral on the social media. Subin built this model using the match sticks from 25 match boxes. It took him 20 days to complete the model house that has a half wall and traditional steps just as the real one. Interestingly, this house is made using only match sticks and fevicol.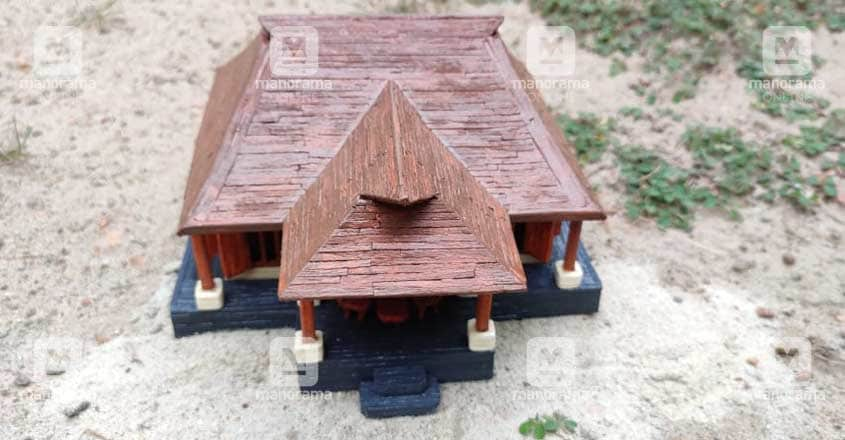 Subin didn't forget to design the interiors as well while building the model house. He has arranged four bedrooms, kitchen and a hall inside the house. Besides, cots and couches made using matchsticks are also placed inside it. Two beautiful chairs in matchsticks adorn the majestic sit out. Many people comment on the social media that Subin's house hardly look like a model. Subin who is interested in doing art works as a medical representative.