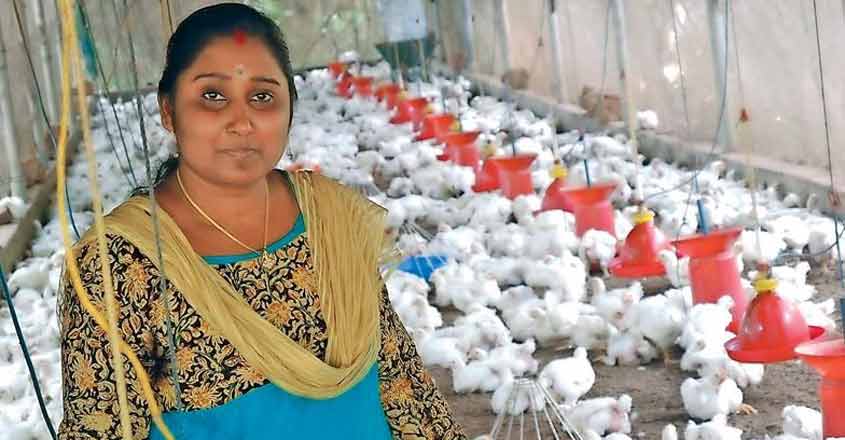 Kolenchery native Jaya was sure that farming was her best option when it came to earning some additional income. The homemaker, who was aware about many success stories of terrace farming and organic cultivation from the media, decided to turn her terrace into an organic vegetable garden.
"It would be easy to tend to the crops if the vegetable garden is on our terrace. There is absolutely no need to spare extra time for it. Whenever I get some free time, I would go up the terrace to take care of the garden. It also provides relief from our hectic household chores," says Jaya.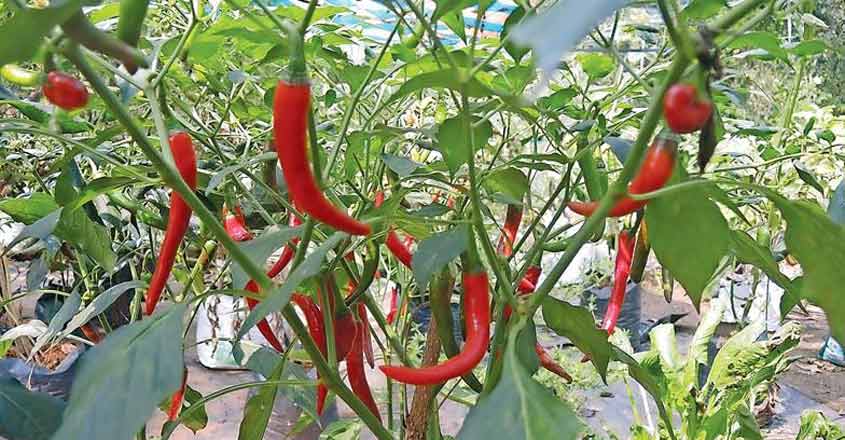 However, Jaya had to face many challenges, initially before turning her terrace farming into a success. She had prepared an organic farm mixture of soil, sand, and dried cow dung powder, purchased grow bags, and high quality seeds, and saplings as well. She even planted the saplings in the grow bags and neatly arranged a garden on her terrace. But heavy rains followed, and washed away most of her seeds and saplings. Jaya, who was not ready to quit, replaced all the decayed and damaged saplings. Her husband Mani, who works at a company, too became interested in farming after seeing his wife's enthusiasm.
Today, Jaya has turned her terrace into a full-fledged organic vegetable garden. She grows a number of vegetables including tomatoes, lady finger, egg plant, long beans, chillies, and spinach. Her neighbours who saw Jaya's garden on the terrace began to inquire whether she had plans to sell these organically grown vegetables.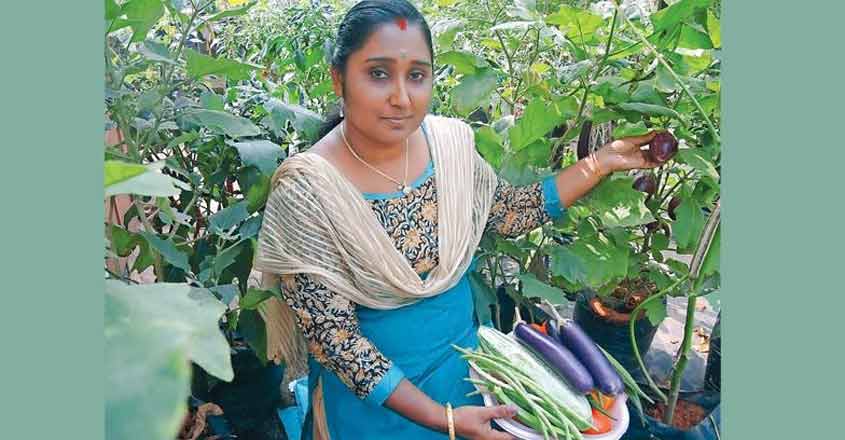 Initially, after reserving some for her own kitchen, she used to give vegetables to others for free. However, when she realized that organically grown vegetables have an increased market, she turned a portion of her house into a small shop. It was her idea to convert the car porch into a small shop where she could sell home-grown organic vegetables. The front portion of the car porch was secured by attaching grills, built few stands and other storage spaces and arranged measuring instruments as well. Besides vegetables, groceries and other provisions too are sold at Jaya's shop. The homemakers in the neighbouring houses, who love to serve fresh and organic vegetables to their families, are her main customers. Since the shop is an extension of the house, Jaya need not keep a watch on it always. She comes to the shop only when the customer presses the calling bell.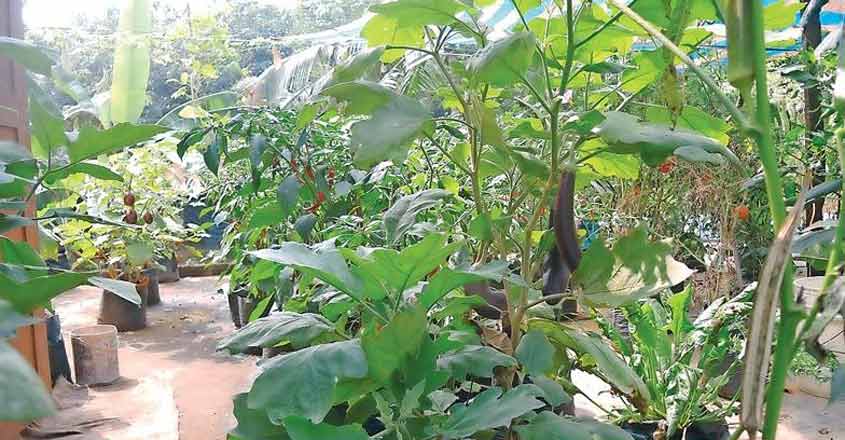 Jaya says that her organically grown vegetables would be sold within minutes of harvesting. The market for such vegetables is steady and earns her a decent profit as well. Even the passion fruits grown in the courtyard has amazing demand in the locality. Mani, who had been doing poultry farming for a while decide to expand it as customers began to throng at Jaya's small shop. The couple is growing about 2500 chicks in a batch at their farm. They would grow up to 6 batches a year.
When the chicks reach 40 days of growth, it would be handed over to the agents. She would earn Rs 6 per kilogram as remuneration for growing the chicks. Jaya says that she is able to make at least Rs 30,000 as profit from each batch. The wood powder (arakka podi) sourced from mills are paved on the floor inside the poultry farm. After around 40 days, this wood powder would be turned into excellent organic manure. This manure too has high demand, and earns her a decent income which would easily cover the expenditure of buying the wood powder and also pays the electricity bills.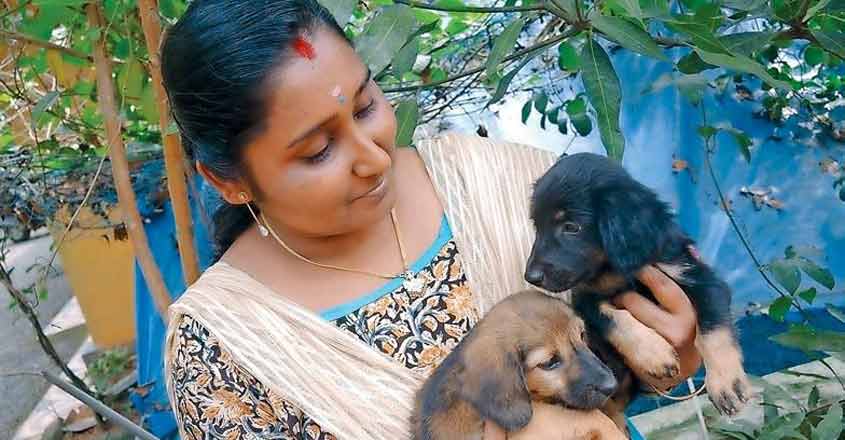 Jaya has now ventured into selling pups, primarily the dachshund and the German shepherd breeds, as well. This homemaker, who doesn't complaint of lack of time, has recently started a new venture where she sells grow bags with saplings planted, to those who wish to try their hands at terrace farming.
One can contact Jaya at 9539966690.