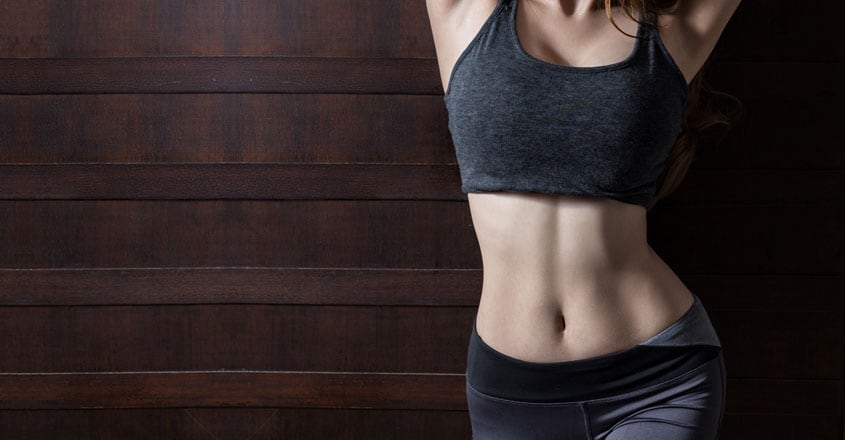 Trying to balance the demands of family and work can make it difficult for any woman to maintain her health. But being healthy is more than just making the right food choices - it's also about supplementing healthy food choices with increased participation in physical activity.
Many follow unhealthy crash diets to shed those extra kilos within a short span of time. However, health and nutrition experts warn against it saying that such diets could severely affect the overall health and immunity of the body. A well balanced diet with proper work out would help to reduce the body weight and maintain a fit and fabulous body. Here are 10 simple exercises which can keep a check on your weight and tone the body.
Jogging
Jogging is an amazing exercise which makes the entire body active. Going for a run in the mornings, inhaling the fresh air, rejuvenates your mind and body. This exercise suits people of all age groups and helps to keep a check on the life style diseases as well. However, there are some points to be kept in mind before wearing your jogging shoes. Too much water or food shouldn't be consumed before beginning to jog. One should indulge in exercises or work outs only after performing their primary needs.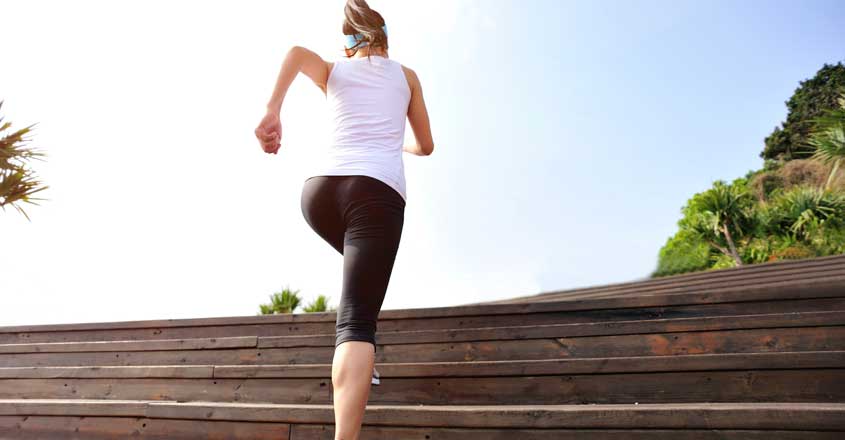 Skipping
Skipping is easy to do and helps to significantly reduce the body weight. Around 120 calories could be burned by jumping the rope 100 - 120 times per minute.
Dumbbells
The muscles in the body tend to get reduced, especially in women after menopause, during their middle ages. This would lead to accumulation of fat and obesity. Practicing simple, strengthening exercises using dumbbells for at least 5 times a week would help to reduce weight.
Kickboxing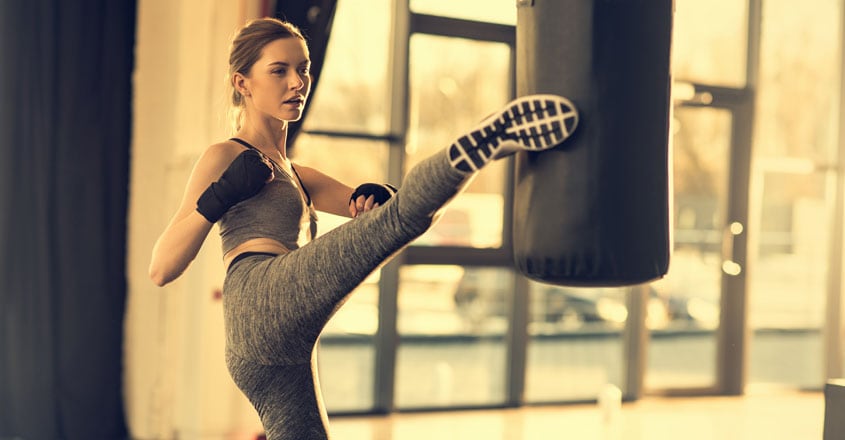 A popular martial art, practicing kick boxing regularly helps to burn more amounts of calories. It would strengthen the muscles on the arms and legs.
Spinning bike
This equipment which is found in all the gyms would give the effect of cycling. It burns calories and makes the muscles on the legs and thighs stronger.
Cardio exercises
Cardio exercises like aerobics, walking, jogging, swimming, cycling, and dancing should be done slowly as it aids respiratory wellness as well. Else these kinds of exercises wouldn't be effective. Cardio work outs could be done for at least 10 minutes a day.
Roving machine
Around 400 calories can be burned by working out for half an hour on the roving machine. An excellent cardio exercise, people of any age group can work out on the roving machine.
Elliptical machine
An elliptical machine can effectively burn calories. This machine can be easily used by people of any age group at their homes itself. Working out on the elliptical machine helps to strengthen the muscles.
Stair master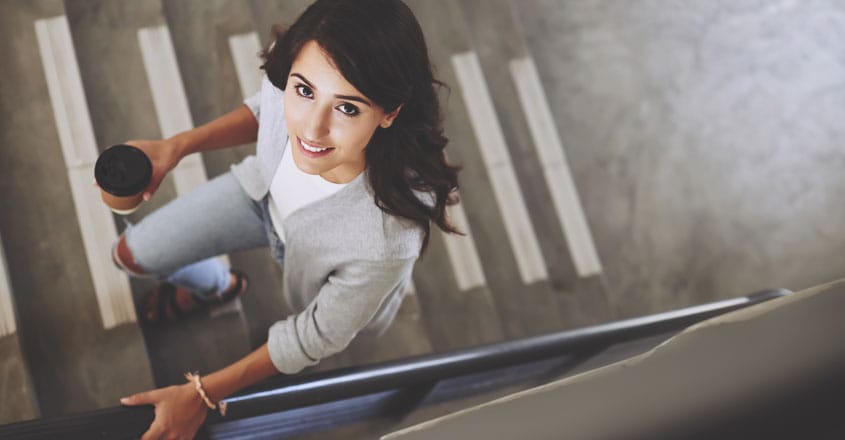 This exercise is perfectly suitable for those who stay at apartments and flats. Climbing up stairs can effectively burn calories and reduce the body weight. Avoiding the lift or elevators and climbing the stairs instead would be an excellent exercise.
Battle ropes
Battle ropes or moving a huge rope up and down is an excellent cardio exercise which increases the rate of heart beats. These ropes would be available in most of the gyms. However those who do not have time to visit the gym can easily set these ropes at home itself.