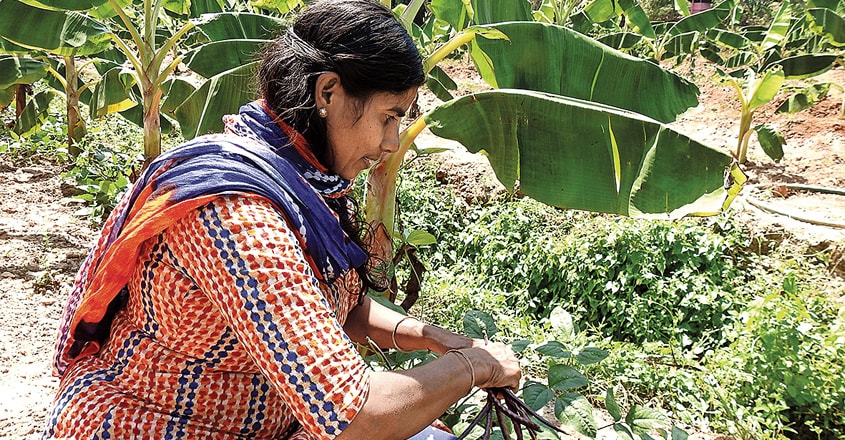 This young woman is scripting a unique success story by turning fish waste into manure which she utilizes for her farming activities and also sells.

Maheswary knew the benefits of using fish as fertilizer since childhood as she grew up in the coastal area of Vadanappally in Thrissur. She often helped her father in mixing unused parts of fish with salt and burying it around coconut trees once or twice every year. No wonder, the coconut trees in their house produced nuts abundantly, says Maheswary. A mixture of rock salt and shallots was also applied to the coconut trees. This helped prevent various diseases affecting the coconut trees, she adds.
Later, after her wedding, Maheswary shifted to Munambam in Ernakulam, where she saw similar methods being employed. At that time, reports began appearing in the media about fish waste polluting the land and sea. The fish traders, who could not find a place on land to dispose of the fish waste, resorted to dumping it in the sea.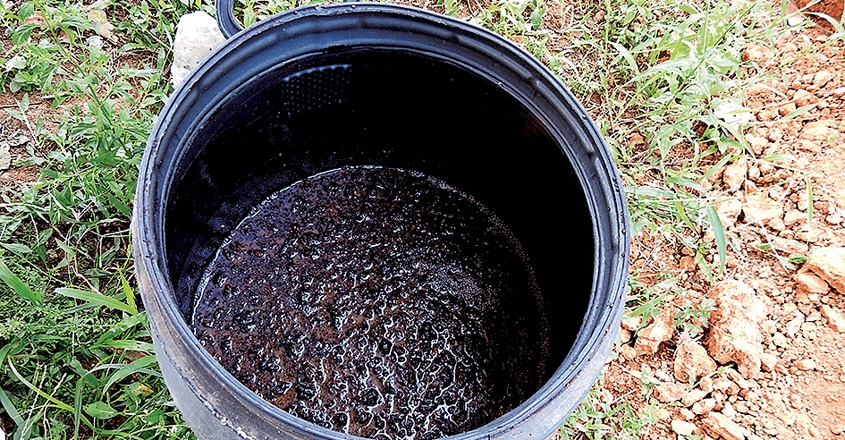 However, the idea of a becoming an entrepreneur dealing with fish manure did not occur to Maheswary at that time. It was a training programme conducted by CIFT (Central Institute of Fisheries Technology) on creating value-added products from fish that was a turning point in Maheswary's life. "At the programme, we were taught how to turn fish waste into silage by adding formic acid. To this, coconut pith compost is also added, the substance is dried and packed for the market," she says.
After learning the technique of transforming fish waste into a marketable product – Fertifish – from CIFT, there was no looking back for Maheswary. She is now a farmer as well as entrepreneur. She cultivates banana and vegetables on leased land at Vadanappally and Irinjalakkuda. The main fertilizer for the crop is the Fertifish that Maheswary herself makes. In addition, she prepares and sells the fertilizer as per demand, earning an extra income in the process.
However, Maheswari does not engage in commercial production of fish manure. She collects the discarded parts of fish kept in drums at the fish stalls in Munambam and turns them into fertilizer by human effort. In fact, no machinery is involved in the process. Meanwhile, Maheswary has opened 'Jaivasree,' an outlet in Ernakulam to sell the organic vegetables she cultivates using fish fertilizer. Contact number of Maheswary: 9446317126.