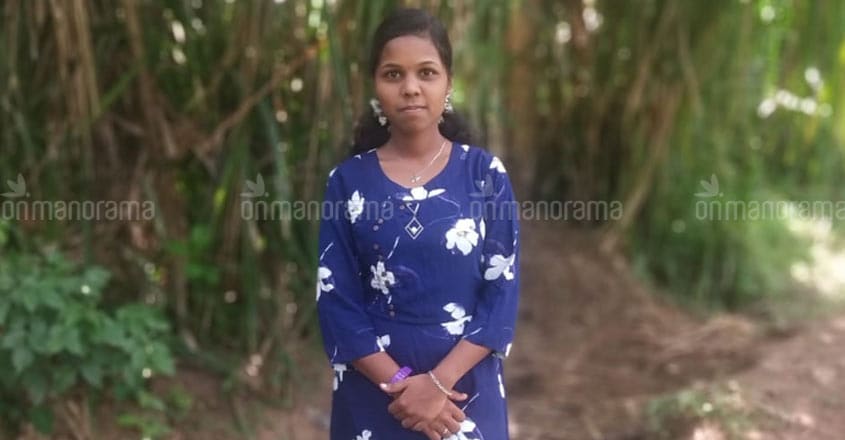 It was back in 2014 May that the workers of Mahila Samakhya Society, under the Centre's Ministry of Human Resources Development Ministry, organized a special education camp in the Kattunaykar colony of Nilambur Taluk in Kerala's Malappuram district. This was nothing short of a heroic mission.
Authorities of Chungathara MPMS school had refused to admit poor dalit students on the casteist grounds that they might spread epidemics, introduce drugs and misbehave with teachers and other students. The program coordinators of Mahila Samakhya were there to usher seven forced drop-outs of the Kattunaikkar colony back to school.
Among the many in the colony who were excited by the arrival of Mahila Samakhya workers was a bright but shy eleventh standard girl. The teenager was then studying in Navodaya Residential School, Malappuram, and was there at home on vacation. To her immense delight, the Mahila Samakhya workers also convinced her elder sister, who had dropped out after plus two, to resume her college education.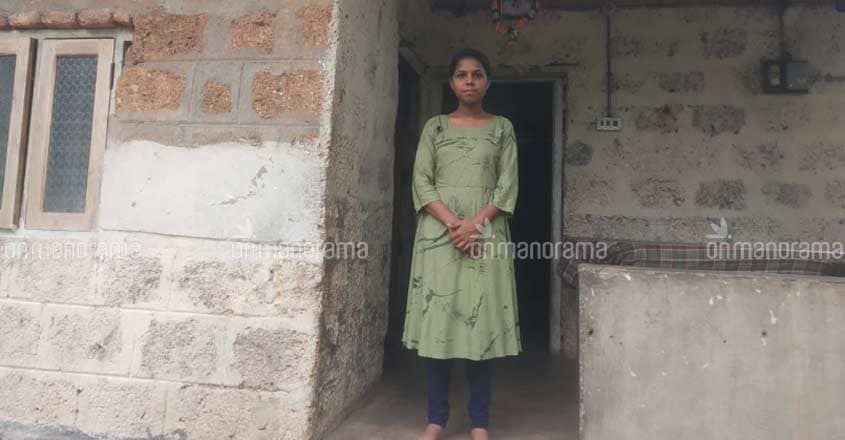 Two years later, the same teenager, slightly older but no less timid, turned up at the disctrict coordinator's office of Mahila Samakhya, Malappuram. She hesitantly walked up to Rejeena, the district coordinator, and introduced herself as Divya, from the Kattunaykar tribe. Divya had come with a demand. She wanted a textbook titled 'NEET Biology.' As though she feared that she had asked for too much, Divya quickly promised Rejeena that she would return to her as a doctor if she is provided with the textbook.
A year later, Divya kept her word. She secured first rank in ST category, in the national eligibility cum entrance test's (NEET) Kerala state rank-list.
Father's vision
Divya was the third of the five children of the tribal couple Unnikrishnan and Leela who lived in the Kattunaykar colony of Nilambur Taluk. Most of the children in Divya's colony drop out from primary education following racist remarks and the discrimination they face from mainstream society. Several boys, including Divya's younger brother Vimal, were dismissed from Chungathara MPMS LP school because they were tribals. After her elder sister Nisha got married at a young age, Divya's second sister Deepa decided to discontinue her education after plus two, as she was scared to join colleges where students from mainstream society learn.
Divya's father Unnikrishnan, a daily-wage worker, works as a volunteer in various scheduled tribes' empowerment programs by the state government and the NGOs. Unnikrishnan wanted his children to study well and secure a good career. It was under her father's influence that Divya aspired to become a dentist. She cleared Navodaya entrance and joined Navodaya's residential school campus at Malappuram. She cleared her SSLC with more than 90 per cent marks.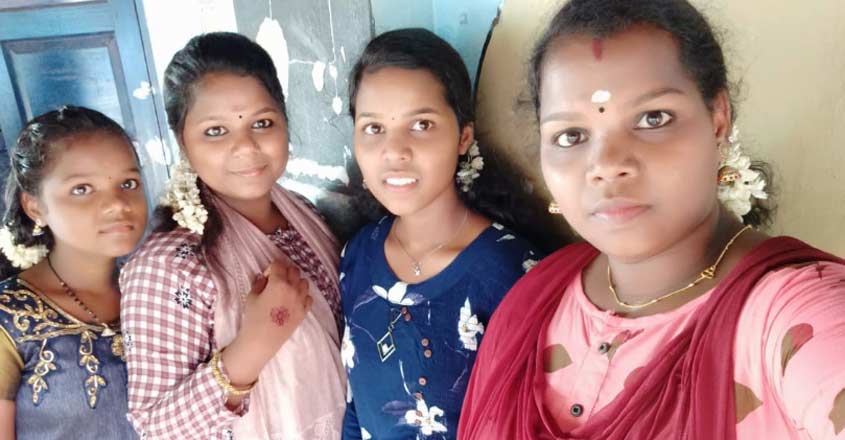 Giving wings to Divya's dreams
"I was on my summer vacation after plus one when Rejeena ma'am and other workers of Mahila Samakhya visited our neighborhood. They helped my elder sister Deepa join for BA Economics at the Government Arts college in the town. I felt that they would support me if I approach them with a request for academic help," Divya said.
Divya appeared for NEET along with her higher secondary board examinations without any additional coaching. She secured a national rank below 14,000. That result boosted Divya's confidence. A determined Divya visited Rejeena in her office and requested for some textbooks to prepare for NEET. Speaking to Onmanorama, Rejeena said she was impressed by Divya's confidence level and determination.
"The academic realm is highly competitive. Leave alone Divya, it is difficult for any student to succeed single-handedly. So I introduced her to Asar, the MD of Kottakkal Universal NEET coaching centre. Asar agreed to offer her a year of NEET coaching worth Rs 2 lakhs for free. He also extended hostel accommodation facility for Divya," Rejeena said.
Aimed for tree top, landed on sky
Divya secured 9994th rank in the national NEET list and 778th rank in ST category list. She secured 91 per cent in physics, 95 per cent in chemistry and 92 per cent in biology in the NEET exam. Though Divya aspired to become a dentist, the determined girl is all set to join for MBBS now. "I want to join Kozhikode medical college for MBBS. I haven't decided the stream I would want to specialize but I will make sure I serve the society and deprived class of people once I become a doctor," Divya shared her goals.
Divya dedicates her success to her father Unnikrishnan who was a guide and mentor to Divya. "My father was't well-educated. Yet, he had a vision for the five of us children. I miss him when I celebrate my NEET results. I dedicate my success to him and everyone who helped me achieve this goal," Divya said.
Long way to go
Her father passed away a year ago handing over the responsibility of his big family to his wife Leela. Divya has long way to go before she relaxes. The family doesn't have a house of their own. Leela lives with her children in a relative's place in Kurumbalangod colony, Nilambur. Divya's elder sister Deepa is a third year BA economics student. Her brother Vimal is studying ITI after his SSLC. Her youngest sister Chithra is a class 8 student.