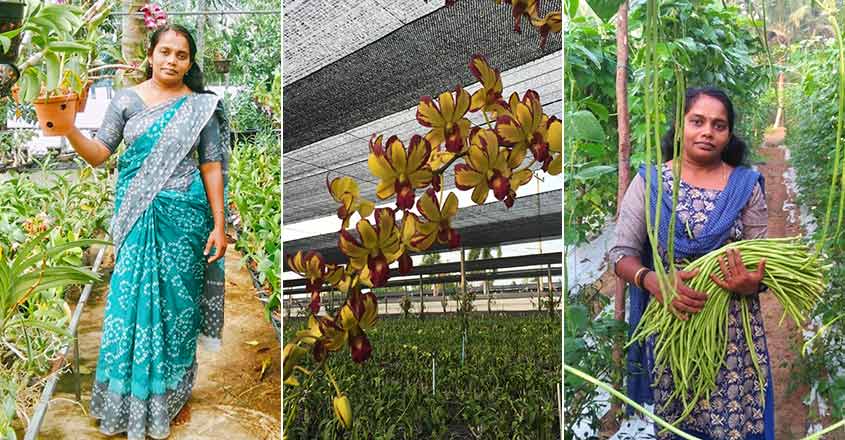 It was six years ago that Vijayakala, a native of Karunagapally, began organic farming in her own front yard and terrace. Now, this 39-year-old who works as a tax auditor earns more Rs 20,000 per month from her vegetable patch alone. She follows the poly house and precision farming technique which is not very expensive to maintain yet yields amazing produce.
Precision agriculture is a farming method which focuses on the texture and nature of the soil, weather and the moisture content. In this method, all the plants are not given the same kind of care. Meanwhile, in the poly house method, the weather changes wouldn't affect the produce to a great extent. Besides, this technique helps prevent the destruction of the plants and produce.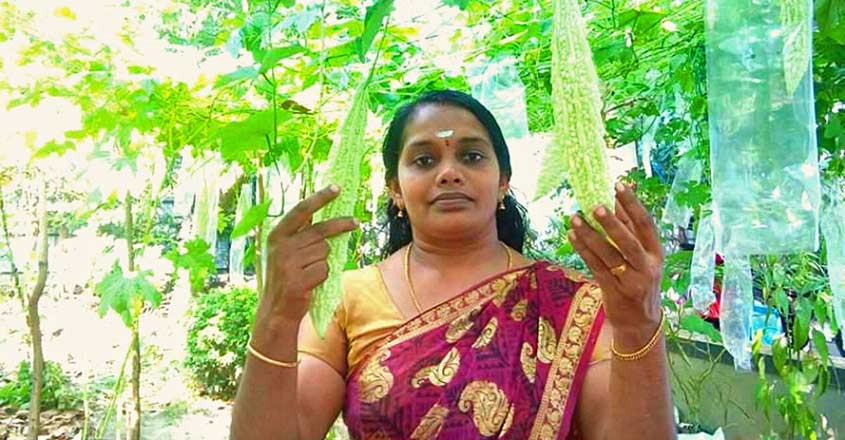 Vijaya insists that she grows all the vegetables in her garden organically without adding any sort of chemical fertilizers for increased produce. It was a conversation that she once had with her friends about the ill effects of consuming vegetables that are doused in fertilizers which led Vijaya to do a bit of research on this matter. Soon, Vijaya was determined to cultivate organic and healthy vegetables in her yard. She prepared an excellent plan and approached the agriculture department to avail subsidies.
As Vijaya didn't own an agricultural land, two poly tunnels in 100 sqft width were constructed for farming. One of them was arranged on the terrace and the other one is beside the kitchen. Vijaya says that the expenses came up to Rs 1.20 lakh, with Rs 50,000 as subsidy.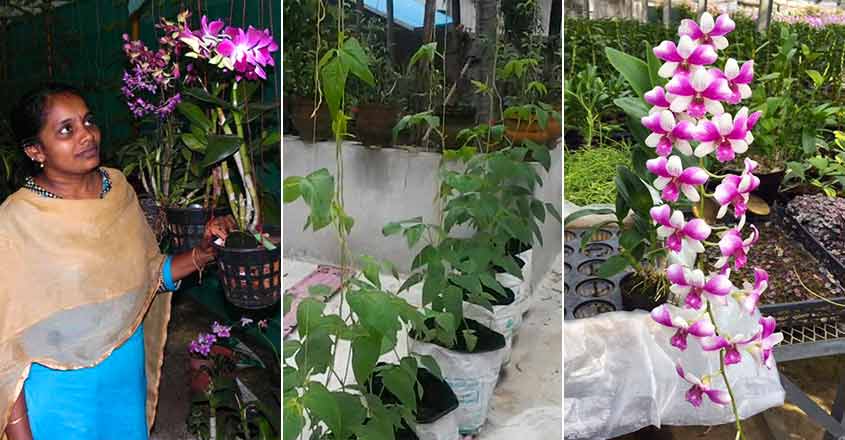 Vegetables like tomatoes, capsicum, spinach, yam, lady finger, cabbage and beans that are regularly used in a Malayali household are farmed here. Besides, she also grows flower varieties like orchid and marigold. The manure required for the garden is prepared at home itself using cow dung, cow's urine and water. The plants are watered using the drip irrigation technique. The organic farming has financially helped Vijaya as she is able to earn an additional income. If someone asks her how she finds time to manage her family, career and farming, Vijaya says with a smile that one could easily find time if they are determined to do what they love.