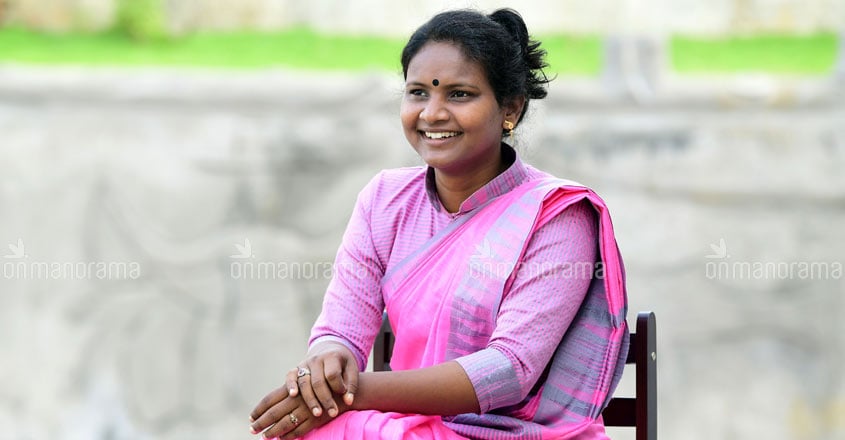 Just two days before Nirbhaya met her tragic fate in Delhi, I had been in the national capital. Having attended the Youth Congress session, I had walked those same unforgiving streets. Now I realise with a shudder that I too was a Nirbhaya, but one who was spared a similar ordeal due to sheer stroke of luck.
Every home and street have countless Nirbhayas, threatened every moment with such unimaginable cruelty. We need to begin a meaningful conversation about women's safety and security, rather than pay lip service to gender equality.
Nonetheless the first two decades of the 21st century give me, as a woman, a semblance of hope. It is heartening to watch the Dalit and women's movements growing all across India, and especially Kerala.
Even more satisfying is the change in societal attitude towards the transgender community. When I heard from my colleagues about the canteen run by transgenders at the Palakkad civil station, I felt a sense of pride, my state too is changing.
These last 20 years have turned sexuality and sexism into burning, sensitive issues. It is being said that this is the fourth wave of feminism. This has been a golden period when women in large numbers have claimed their rightful share of the public sphere. "My body is my right and liberty" is something that majority of women now realise and assert.
Speaking out against sexual harassment has been the signature campaign of these two decades. The outrage triggered by the 'Me too' movement in Hollywood spread to the rest of the world also. From space travel to Kudumbashree units, there is no dearth of success stories etched by women. Many countries have implemented equal pay for women.
Women are now a strong presence in politics all over the world. New Zealand Prime Minister Jacinda Ardern became a mother while in office. The new, young Finland Prime Minister Sanna Marin is the daughter of a same- sex couple.
Somebody told me the other day that 20:20 signifies equality and therefore the New Year will usher in gender equity. But egalitarianism should not be confined to words and figures; it must come from the hearts. Let 2020 be the year when this transformation begins.
(The author represents Alathur in the Lok Sabha)