Fraud cannot be obfuscated by nationalism or bloated response that ignores every key allegation, Hindenburg Research said on Sunday while responding to Adani Group's detailed riposte on its report that sparked a ₹2.83 lakh crore rout in seven of it group stocks. 
The Hindenburg Research said the Adani Group predictably tried to lead the focus away from substantive issues and instead stoked a nationalist narrative, claiming their report amounted to a "calculated attack on India."
"In short, the Adani Group has attempted to conflate its meteoric rise and the wealth of its Chairman, Gautam Adani, with the success of India itself," the response, posted on its website, said.
"To be clear, we believe India is a vibrant democracy and an emerging superpower with an exciting future. We also believe India's future is being held back by the Adani Group, which has draped itself in the Indian flag while systematically looting the nation," the 3,000-word response to the 413-page riposte by Adani Group stated.
The Hindenburg response also added that only 30 pages of the riposte focused on issues related to the report and that the conglomerate failed to answer 62 questions out of the 88 raised in the report.

Hindenberg Research has also offered a rebuttal to each of the questions the Adani Group attempted to answer.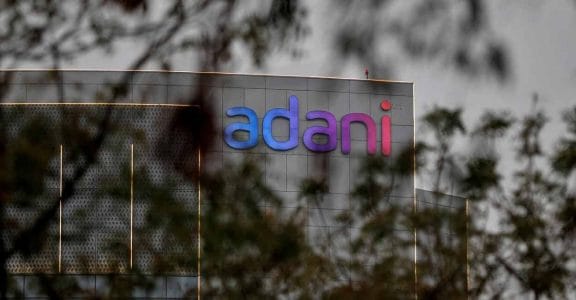 Adani's response
In its response, the Adani Group said that it complies with all local laws and had made the necessary regulatory disclosures.
The conglomerate said last week's Hindenburg report was intended to enable the US-based short seller to book gains, without citing evidence.
For 60-year-old Adani, the stock market meltdown has been a dramatic setback for a school-dropout who rose swiftly in recent years to become the world's third richest man, before slipping last week to rank seventh on the Forbes rich list.
Adani Group's response comes as its flagship company, Adani Enterprises, pushes ahead with a $2.5 billion share sale. This has been overshadowed by Hindenburg's report, which flagged concerns about debt levels and the use of tax havens.
"All transactions entered into by us with entities who qualify as 'related parties' under Indian laws and accounting standards have been duly disclosed by us," Adani said in the 413-page response issued late on Sunday.
"This is rife with conflict of interest and intended only to create a false market in securities to enable Hindenburg, an admitted short seller, to book massive financial gain through wrongful means at the cost of countless investors," it added.
'Ignored key questions'

Hindenburg said on its website Adani's "response largely confirmed our findings and ignored our key questions." It reiterated that it was short on the Adani group through US traded bonds and non-Indian-traded derivative instruments.
Its report had questioned how the Adani Group has used offshore entities in tax havens such as Mauritius and the Caribbean islands, adding that certain offshore funds and shell companies "surreptitiously" own stock in Adani's listed firms.
The research report, Adani said, made "misleading claims around offshore entities" without any evidence whatsoever.
Hindenburg said it "found Adani's lack of direct and transparent answers" on the allegations of use of offshore entities "telling".
Adani said on Thursday that it is considering taking action against Hindenburg, which responded on the same day by saying it would welcome such a move.
Hindenburg's report also said five of seven key listed Adani companies have reported current ratios, a measure of liquid assets minus near-term liabilities, of below 1 which it said suggested "a heightened short-term liquidity risk".
It said key listed Adani companies had "substantial debt" which has put the entire group on a "precarious financial footing" and that shares in seven Adani listed companies have an 85% downside due to what it called "sky-high valuations".
Adani's response stated that over the past decade, its group companies have "consistently de-levered".
Defending its practice on pledging shares of its promoters - or key shareholders - the Adani Group said that raising financing against shares as collateral was common practice globally and loans are given by large institutions and banks on the back of thorough credit analysis.
The group added there is a robust disclosure system in place in India and its promoter pledge positions across portfolio companies had dropped from more than 50% in March 2020 in some listed stocks, to less than 20% in December 2022.
The Hindenburg report, and its fallout, is seen as one of the biggest career challenges to face the billionaire, whose business interests range from ports, airports, mining and power to media and cement.
Adani's response included more than 350 pages of annexes that included snippets from annual reports, public disclosures and earlier court rulings.
Hindenburg, Adani said, had sought answers to 88 questions in its report, but 65 of them were related to matters that have been disclosed by Adani portfolio companies in annual reports.
(With inputs from Reuters)