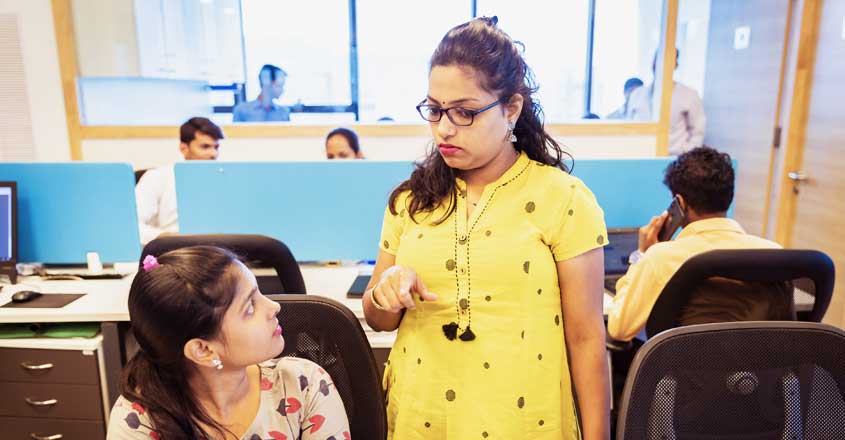 Thiruvananthapuram: Students straight out of the campus could be lacking in necessary exposure to the day-to-day operations of professional establishments, corporates, industrial houses or even government set-ups. This is where internships are crucial and leading educational institutions tie up with commercial entities to give a leg-up to their students about to commence their professional career.
The Kerala government's Additional Skill Acquisition Programme (ASAP) is one such internship scheme. It has benefited around 400 engineering student in a year. Of these, 100 students did internships after completing their studies.
Their one-year training was conducted at various local-government bodies and also at the offices of the Life Mission Project, KILA, Rebuild Kerala and leading private companies.
Those who completed their studies were given a stipend of Rs 10,000 per month.
The Additional Skill Acquisition Programme (ASAP) is being implemented under the Department of Higher Education in Kerala. Steps for the new batch are in progress. Undergraduate and Postgraduate students in other disciplines will also have the opportunity in the next phase.
There are two types of study opportunities -- interning while studying and interning after completing their studies. It is up to the students to choose an institution or sector where they would like to the hands-on experience. 
The students are then selected on the basis of a list of preferences prepared by the companies.
It is also possible to get a job appointment if one perform's well. Those interested can register on the portal internship.asapkerala.gov.in.
45-day training in the construction sector
ASAP also offers 45 days of specialised training for civil, electrical and mechanical engineering students through real-estate agencies such as CBRE and Credo.
After training, students will be employed for one year in leading construction companies affiliated to the Confederation of Real Estate Developers' Associations of India (CREDAI). Permanent appointments are also made to those who perform well.