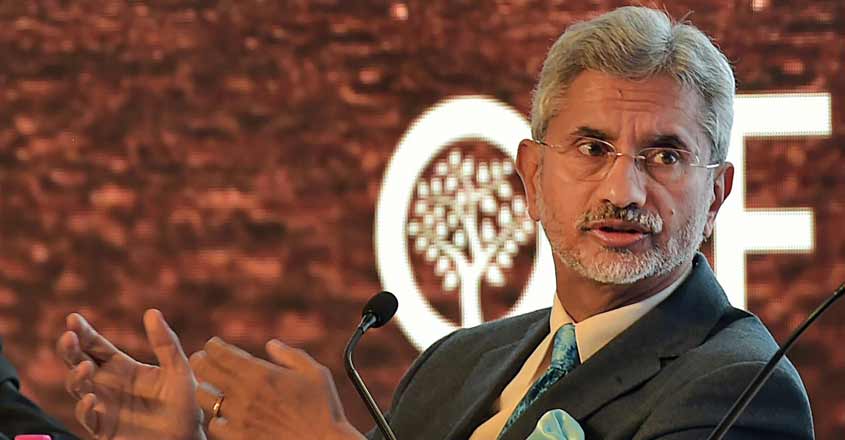 The newly appointed Minister of External Affairs, Subrahmanyam Jaishankar has crossed the barrier between politicians, who make policy and professionals who implement it. Those who broke the barrier earlier have done so by joining politics and working their way up through the characteristic methods of politicians. Since most professionals do not take that route, the chances of diplomats becoming ministers is unusual in the Indian system. In the Presidential system, however, ministers are often professionals and they do not need to go through the Parliamentary process.
By elevating Jaishankar, former foreign Secretary to Minister for External Affairs, Prime Minister Narendra Modi has created history by breaking the barrier. A personal chemistry between a politician and a professional of this kind may well be rare. Since there were murmurs among politicians and bureaucrats, this may remain an isolated experiment and may not become a trailblazer.
Reputations in the Foreign Service are not built on concrete accomplishments as successes and failures are difficult to measure. An initiative may be taken by a person or a group, which may materialise or fail many years later when another person or group deals with it. Foreign policy outcomes are nebulous and a success of today may be seen as a failure tomorrow. There are too many imponderables in the implementation of foreign policy.
Jaishankar has maintained a consistent record of working in important stations and making a success of each post. Changes of government did not change his fortunes and when the Chief Minister of Gujarat became the PM, he too happened to be a friend of Jaishankar. The bonanza continued and eventually he became the first former Foreign Secretary to become the Minister of External Affairs of India.
Jaishankar's pedigree was his best asset in the service from the very beginning. I remember receiving him with extra warmth as the son of K.Subrahmanyam, whom I had known as the Chanakya of India, when he came to meet me as a probationer in the East Europe Division, where I was a Deputy Secretary. I had just come back from Moscow and he was about to go there. I was impressed with his scholarship and maturity and our discussions were beneficial to me as well. We renewed our friendship later when we were neighbours in Vienna and Prague.
His educational qualifications were impeccable, as a graduate of St. Stephen's College at the University of Delhi, an MA in Political Science and an M.Phil and Ph.D. in International Relations from Jawaharlal Nehru University (JNU), where he specialised in nuclear diplomacy. His postings to Moscow, Colombo, Budapest, Prague, Singapore, Beijing and Washington, with intermittent postings to key positions at Headquarters gave him an excellent career graph.
As Head of the Americas Division in the Ministry of External Affairs, he was a key member of the Indian delegation to the nuclear deal negotiations, together with Shyam Saran and Shivshankar Menon. Today, many of the provisions of the 123 Agreement, appear irrelevant, but each word in them was fiercely fought over by the Indian and US teams. Modi's party rejected the Agreement, but subsequently hired Jaishankar to implement it. The Agreement was never fully implemented and the liability Issue was never resolved, but with all its blemishes the nuclear deal remains a symbol of India's diplomatic success.
It was when he was Ambassador in China that he got to know Modi and developed mutual admiration, which led to the appointment of Jaishankar as Foreign Secretary, by curtailing the term of his predecessor. Although Modi himself appeared to be the author and promoter of his diplomacy, which made waves around the world, as a backroom operator, he must have given it his realistic touch and made it logical and acceptable. Modi's triumphant journey around the world and the message of a strong India, ready to play its legitimate role on the world stage had the strong imprint of a thorough professional. The resetting of relations after the advent of Donald Trump was also a master stroke. No wonder Modi left him for a while so that he could become the President, Global Corporate Affairs of Tata Sons, but brought him back as a Cabinet Minister. It was the fulfilment of a special need and a vote of thanks to Jaishankar.
What awaits Modi and Jaishankar in the wide world cannot be anticipated. India has been largely reactive to the changes in the world. But as our economic and military strength increase, a much more proactive approach is needed. Modi and Jaishankar are poised to claim a place for India in a multipolar world.