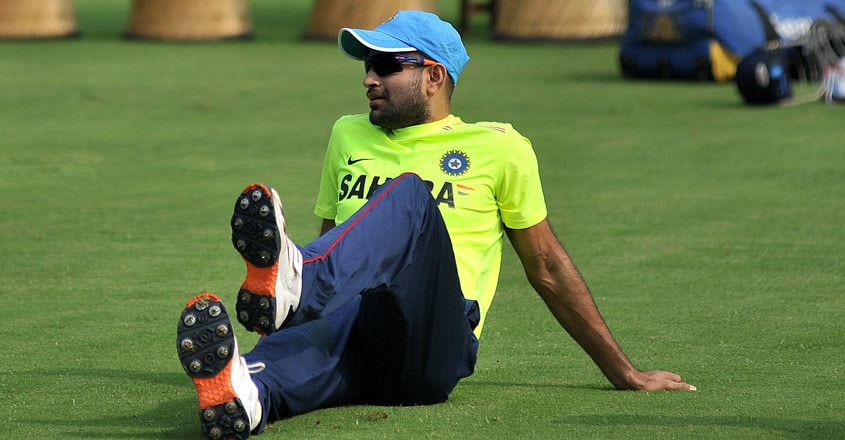 Ever since I fell in love with the game while studying in Class 4, my mother had developed an aversion for cricket, convinced that it was the proverbial opiate, designed solely to snatch away her single child from serious pursuits involving studies, besides exposing him to risk of physical injury. She stoically stuck to her viewpoint even after I grew up and made some progress in cricketing circles as an umpire. Hence I was pleasantly surprised when, sometime during the first decade of this century, I saw her watching a One-Day International (ODI) keenly, seeking to find out how the "Pathan boy" was doing.
I soon realised that the "Pathan boy" who could succeed where I had failed miserably was none other than Irfan Pathan, who had just made his entry into international cricket. With his boyish good looks, wide grin and self effacing nature, Pathan soon became the poster boy of Indian cricket, winning a large number of admirers and well-wishers. However, it was his humble origins and the all too evident modesty that created a deep impact on my mother and made her an ardent supporter of this Baroda cricketer. And, as expected, her interest in cricket subsided after Pathan was dropped from the side, a decision which was, in her own words, "unfair, unjustified and unpardonable".
Meteoric rise
Irfan rose to prominence when, as a member of the national under-19 side, he took 9/16 against Bangladesh in 2003. He was straightaway pitchforked into the Saurav Ganguly-led Indian squad for the tour of Australia in 2003-04. He was only expected to watch the proceedings keenly and learn but he surprised one and all by not only making his Test debut but also equipping himself well against the Aussie batting juggernaut. The tour of Pakistan followed soon after, where he picked up 12 wickets from three Tests besides showing that he could make useful contributions with the bat in the lower order.
At this stage, Irfan was hailed as the great hope of Indian cricket. Critics raved about his smooth run to the wicket, elegant bowling action and the perfect positioning of the seam of the ball in his bowling hand. He could literally make the ball talk every time he sent it down, with the late swing adding to the menace and confusing the batsmen further. He could also generate lively pace and since he was still in his teens, there was also the expectation that he would add another couple of yards to the speed before too long. He was no lightweight with the bat either, having shown a flair for sticking around and placing a high premium on his wicket. All these attributes together made it appear, especially to the more optimistic followers of the game, that the long awaited successor to the legendary Kapil Dev had finally arrived on the Indian cricketing horizon.
However, these hopes did not fructify as soon Irfan appeared to lose the magic that made him special. Ironically, the first signs of this became evident during the tour of Pakistan in 2006 where he created history by becoming only the second Indian bowler to take a hat-trick in Test cricket. On the first day of the third Test at Karachi, Irfan opened the bowling for India and sent back Salman Butt, Younis Khan and Mohammed Yousuf off the fourth, fifth and last deliveries of his first over to send the hosts reeling. Irfan had been a shadow of his old self prior to this over, bogged down by a drop in pace as well as an inability to recapture the skill to move the ball late. Though this spell pushed the hosts on the back foot, they recovered remarkably to take lead in first innings and went on to win the match. Irfan, on his part, returned to his pedestrian ways after that brilliant first over.
The sudden loss of form with the ball forced the team management to send Irfan back to India during the tour of South Africa based on the expectation that a stint in domestic cricket, away from the pressure cooker cauldron of international arena, would help him regain his rhythm and form. However, this was not to be as Irfan could not regain the extra pace and late movement that made him a potent force. He was retained in the squad for 2007 ICC World Cup, more in the fond hope that he would come good on the big stage. However, the short campaign brought about by India's early exit from the championship, ensured that he remained in the list of reserves.
Hour of glory
Irfan proved his worth in the final of the inaugural ICC T20 World Cup where India took on Pakistan. Chasing a target of 158, Pakistan stabilised their innings after a shaky start and looked like mounting a strong offensive when wickets started falling. Irfan got into the act while bowling his second over, when he dismissed Shoaib Malik and Shahid Afridi, the two dangermen who could play explosive cricket, off successive deliveries. He bowled a tight third over and when Yasir Arafat tried to have a go at him during his last over, he varied the pace cleverly to castle him. Three wickets for a mere 16 runs off four overs in a tight match won for him the man-of-the-match award even as India lifted the Cup with a narrow five-run victory.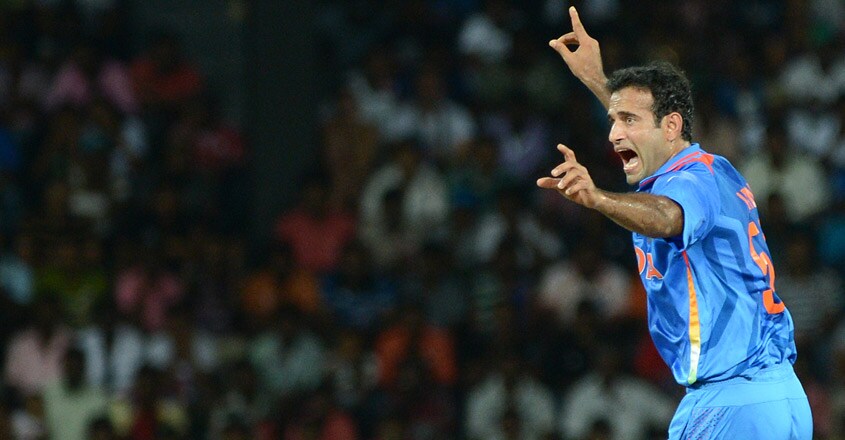 India's tour of Australia in 2007-08 has become part of cricketing folklore for the manner in which the side bounced back after losses in the first two Tests to win the third one at Perth. While doing so, they also denied the hosts the record 17th consecutive victory in Test matches. Irfan had not played in the first two Tests in which India were outplayed at Melbourne and had lost with only a couple of overs remaining at Sydney, in a match spoilt by poor umpiring decisions, all of which went against the visitors. Though Australia prepared a hard and bouncy track at Perth to boost their chances, the Indians proved to be more than a match for them. In the second innings, Irfan came in to bat at No. 3 as a nightwatchman but hung in gamely to script a gritty knock of 46. When the hosts began their chase needing 413 to win, Irfan dismissed the openers cheaply. A whirlwind partnership of 73 for the ninth-wicket off a mere 11 overs saw India beginning to panic but Irfan kept his nerve and dismissed Stuart Clark to place the match beyond Australia. Irfan won the man-of-the-match award this time as well, for his all-round performances.
However, this performance did not help Irfan cement his place in the Indian Test side. He was dropped from team for the longer version of the game after the first Test of the home series against South Africa. He continued to wear the national colours in the shorter versions occasionally, but gradually this also became infrequent and he was completely overlooked after 2012. He was not a member of the squad that won the 2011 ICC World Cup on home soil nor did he figure in the sides for the T20 World Cups after 2007. He was much sought after during the Indian Premier League (IPL) auctions and later turned out as a player-cum-mentor for Jammu and Kashmir in the domestic first-class circuit. He was the top wicket-taker in the Syed Mushtaq Ali Trophy National T20 Championships during 2015-16, but the selectors continued to turn a blind eye towards him, which convinced him that he would not get another look-in into the Indian team. But he hung on for another four more seasons before announcing his retirement from the game last week.
Unanswered queries
What went wrong with Irfan? Why did he suddenly lose the magic that made him a special commodity in Indian cricket? How was it that he suddenly lost his rhythm, pace and late movement, all at the same time, and could never regain them again? Did the famed coaches and mentors who are part of the Indian cricket contingent analyse the issues bogging him and come up with any solutions? Who should be held responsible for Irfan not living up to the potential that he showed during his early days? Did he deserve one more chance to prove his mettle after 2012 at international level? Was his loss of bowling form brought about by a push to convert him into an all-rounder through increased focus on his batting?
These unanswered questions would continue to agitate the minds of cricket lovers in the country who had seen Irfan perform during his early years in international cricket when it appeared that he had it in him to conquer every peak in the game. Twenty-nine Tests with 100 wickets and one century and the 120 appearances in ODIs with 173 scalps do not do justice to the promise that he had shown during his early years. It appears that some supernatural power decided at a specific point of time that he was no longer required to be blessed with the magic touch that made him such a dangerous bowler.
It should be said to Irfan's credit that he did not allow the deep disappointment that he must have felt, due to the vicissitudes that dogged his career, to get the better of him. He did not fall victim to any bad habit nor did he get carried away into expressing his emotions in public. He carried on manfully, giving his best on the field, while retaining the dignity that had made persons like my mother his fans for life. It is a matter of great shame and sorrow that despite these qualities which set him apart from other cricketers of his generation, he did not reach the heights that he promised to, when he made his first bow on the international arena.
(The author is a former international umpire and a senior bureaucrat)