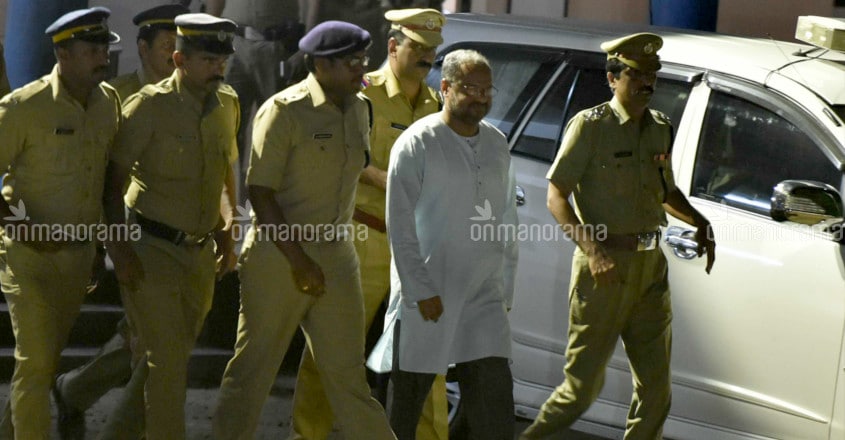 Kochi: The Kerala High Court on Monday granted a conditional bail to bishop Franco Mulakkal, accused of sexually assaulting a nun several times.
The court has asked him to surrender his passport and not to enter Kerala except for appearing before the probe officer once in two weeks on Saturdays. This condition would be applicable till a charge sheet is filed in the case.
In his petition, the bishop had said as the investigation was nearing completion he should be granted bail. The bishop, lodged in the Pala sub-jail, claimed that he had fully cooperated with the probe. The magistrate's court in Pala in Kottayam district had remanded the 54-year-old clergyman to judicial custody till October 20.
This is the second time he had moved the HC for bail. The High Court had earlier this month dismissed Mulakkal's bail plea, while accepting the prosecution's argument that the accused, holding a high position in society, would try to influence the witnesses in the case if he was granted bail.
In her complaint to the Kottayam Police in June, the nun had alleged that the bishop had raped her at a guest house in Kuravilangad in May, 2014, and subsequently, sexually exploited her on several occasions. The nun had said she had to approach the police as the church authorities did not act on her repeated complaints against the clergyman.
However, the bishop has denied the charges. He had last month stepped aside as the bishop of the Jalandhar diocese.
'Fear for life'
A group of nuns, who had been on warpath seeking justice for their assaulted colleague, had said the development was alarming.
"There is threat for our security. Don't know if we will be alive tomorrow," said Sister Anupama, who was in the forefront of the stir.
However, the nuns said that they had belief in the judiciary for our country.
Meanwhile, officials of the Jalandhar diocese said they were happy with the court order. "Truth will be out and the innocence of the bishop will be proved," they added.
Read more: Latest Kerala news