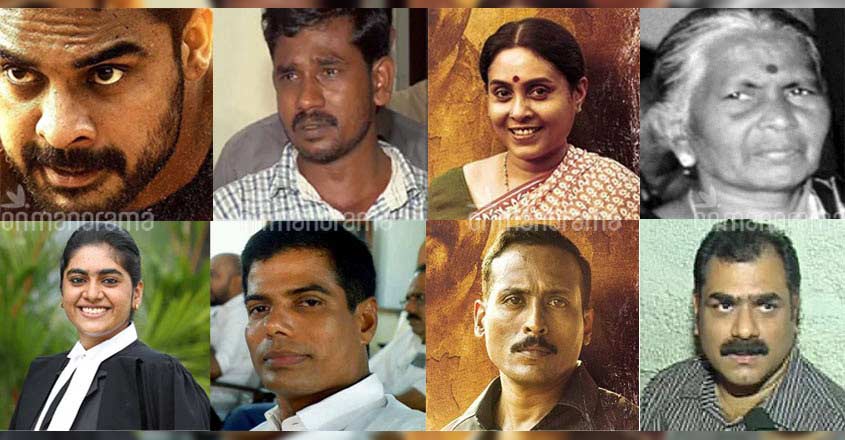 In Tovino Thomas's latest Malayalam crime investigation thriller 'Oru Kuprasidha Payyan', the falsely implicated young and upcoming star walks out of jail after the court acquitted him of a gruesome murder, marries long-time girlfriend and leads a happy life. But in real life, facts are stranger than fiction.
The movie is based on an unsolved murder case of 69-year-old Sundariyamma at Vattakkinar on the outskirts of Kozhikode in Kerala.
Tovino plays the role of 30-year-old Jayesh, who was falsely implicated in the case by the crime branch. Six years after the murder and a fortnight after the film's release, Onmanorama tracked down Jayesh to know the difference between 'real' and 'reel' life of a youth who was accused of a murder and later acquitted.
We found that reality was much more fascinating than the movie director Madhupal's imagination.
Mystery murder
Jayesh's ordeal started on the night of July 21, 2012. Vattakkinar area of Kozhikode city woke up to a scream from Sundariyamma's house at 1.30am on that day. Neighbours rushed to the house only to find the elderly woman in a pool of blood. She was hacked by an unidentified killer with a chopper on her chest, head and both the arms. She was taken to the Kozhikode Government Medical College Hospital where she succumbed three hours later without naming anybody.
The killer broke into the house after removing the roof tiles. Sundariyamma, originally a Tamil woman, was living alone in the house after the marriage of her two daughters. Her husband had left her immediately after the birth of her daughters. She had come to Kozhikode from Coimbatore. A determined Sundariyamma had brought up her daughters by selling idlis to nearby hotels. Her one daughter was married off to Wayanad while the younger one is in Tamil Nadu.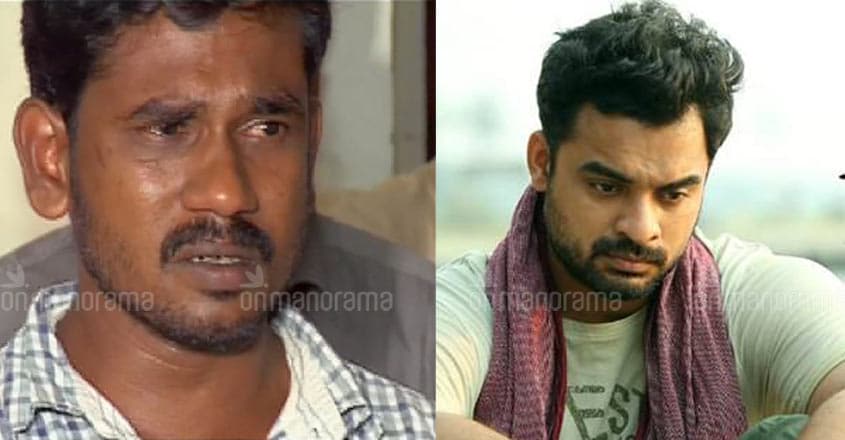 The gruesome murder shocked Kerala and Panniyakkara police station cops started the investigation presuming that this was a crime by an unidentified thief.
However, no valuables were missing from the house. This baffled the cops. There were no eyewitnesses and no suspect. The police grilled 120 people in connection with the case till June 2013 and hit a dead-end.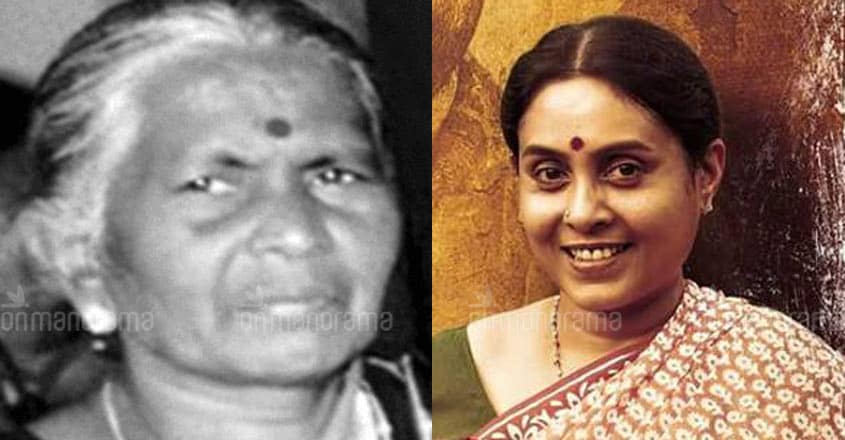 Later, the case was handed over to Kozhikode crime branch and that yielded immediate result. The crime branch sleuths arrested the murderer, Jayesh, a 30-year-old youth employed as a waiter at a hotel. The crime branch produced a lot of evidence against Jayesh like the murder weapon and some jewellery of Sundariyamma recovered from his room. He was remanded in jail and spent more than a year behind the bars during the trial.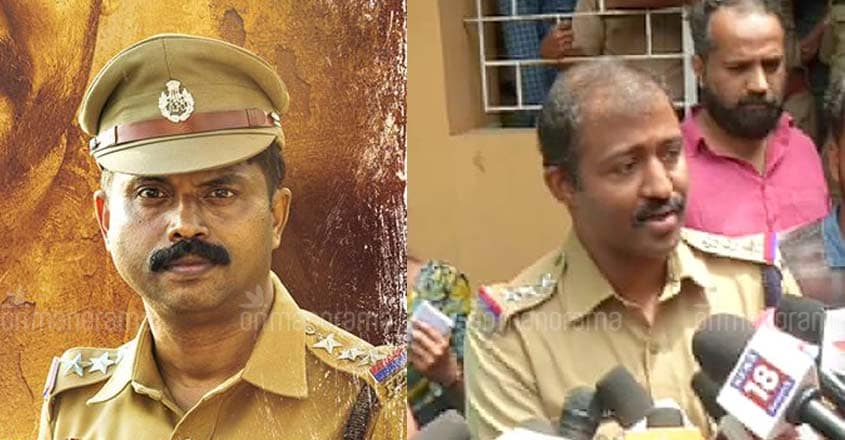 Police case falls flat
The prosecution case was that Jayesh had an affair with Sundariyamma and he killed her for money and jewellery. The police also presented a chopper and some jewellery before the court, saying that this was recovered from Jayesh's possession.
However, Jayesh's lawyer picked lot of holes in the prosecution arguments and all the witnesses produced by the prosecution crumbled during the cross-examination. After spending more than a year in Kozhikode district jail, Jayesh was acquitted by the court on October 14, 2014. Crime branch DySP E P Prithvirajan, who investigated the case, was slapped with a fine of Rs 1 lakh for fabricating false evidence against Jayesh. This case was a blot on Kerala police and the murder remains a mystery as the killer is still roaming free.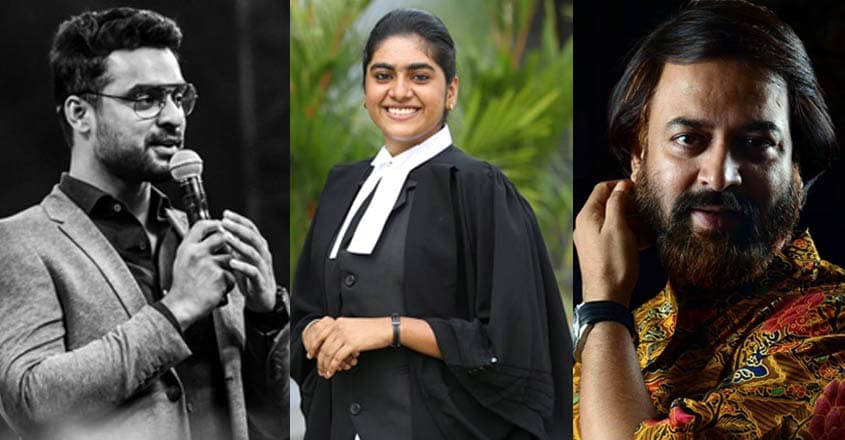 Movie script
Soon after Jayesh was acquitted, Malayalam writer Jeevan Job Thomas penned an article on how the system makes an innocent youth a criminal. Director Madhupal read this in 2014 and asked Jeevan Job Thomas to make this story into a script for his next movie. The movie hit the screens four years later.
Jayesh or Jabbar
The murder case revealed a strange fact to Jayesh about his birth. During the trial, public prosecutor C Sugathan argued that Jayesh's real name was Jabbar. This was a shock for Jayesh. He denied this but the prosecution argued that Jayesh was born Jabbar and he had changed his name.
Soon, Jayesh asked his mother Sumathiyamma about this. Then the true story came out. Jayesh was abandoned by his biological mother at the Kozhikode Medical College a day after his birth.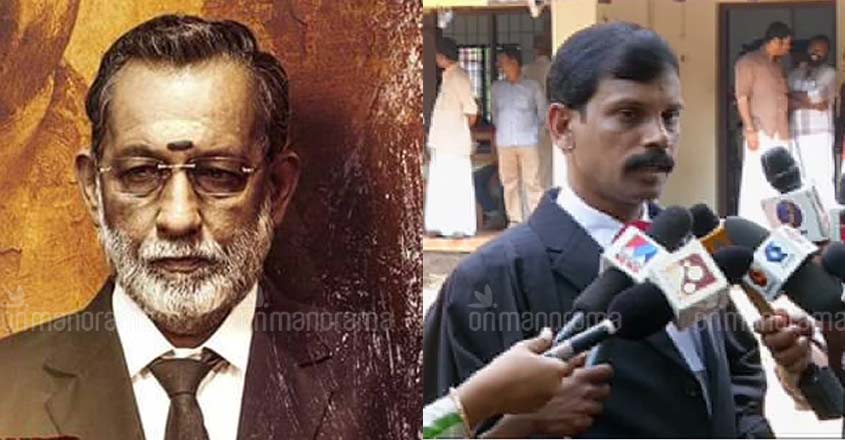 Sumathiyamma of Kallayi, Kozhikode, adopted him and raised him as her son. Mother of five daughters, Sumathiyamma never told Jayesh that he was an orphan. Jayesh, fondly called Babu, studied till class VII but he fled home at the age of 12. He was later detained by police and sent to a juvenile home where he spent some months. Sumathiyamma later took Jayesh back home. As he was reluctant to go to school, Sumathiyamma's brother took him to Kozhikode where he got a job as a waiter at a restaurant.
Sumathiyamma's brother had introduced Jayesh to Jaleel, owner of Hotel City Light at Meenchantha in Kozhikode. Jayesh worked there as a waiter for almost six years. He stayed in a room behind the restaurant's kitchen and sent his salary to Sumathiyamma.
"I have always been a lonely man. Nobody loved me and nobody cared for me," Jayesh told Onmanorama.
Jayesh-Sundariyamma bond
Sundariyamma supplied idlis to Hotel City Light where Jayesh was employed. "I used to visit her house early in the morning to collect idlis every day," Jayesh said.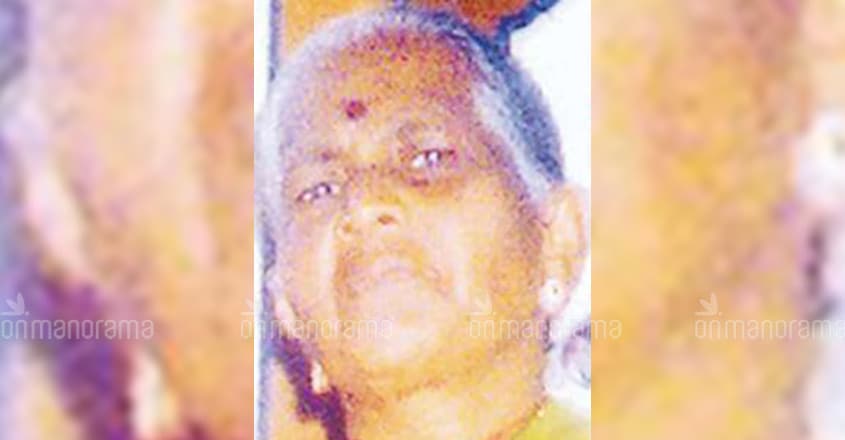 He developed a special bond with Sundariyamma, who used to advise and scold him like a mother. Sundariyamma considered Jayesh as her unborn son and wrote to her daughters about him. She used to take Jayesh's help to carry rice bags from Kozhikode market to her residence. She used to give him whatever she cooked at home.
"Both of us were orphans in one way or the other. Her daughters were married off to far-off places. Amma was very insecure. My presence was a great relief for her," he said.
Meanwhile, Jayesh's foster mother Sumathiyamma had fixed a marriage for him. He was on night duty when two persons came rushing to the restaurant and said Sundariyamma was killed. "I was shocked. I couldn't even imagine her in a pool of blood. I didn't dare to visit her house for two days. I spent most of the time in my room, grieving her," he recalled.
Clueless case
Circle inspector P Pramod, who carried out the initial probe, said Jayesh was one of the 'key informers' in the case rather than a suspect. "I remember having questioned Jayesh among several locals and migrant labourers. He appeared to be a timid, emotional youngster who was shocked by Sundariyamma's death," Pramod told Onmanorama.
He said Jayesh provided the cops some exclusive details about Sundariyamma.
Jayesh told the police that Sundariyamma had concerns about her safety and that she had some serious worries in her life. However, Pramod's investigation team could not arrest the killer and the case was transferred to the crime branch. "I recovered almost all possible evidence and valuables from Sundariyamma's house. I wanted to make sure that I did not miss a single object that could have been a reason for the murder," Pramod said.
Crime branch's smart game
The case was handed over to the crime branch in 2013. DySP EP Prithvirajan, who headed the investigation team, re-examined each recovered article and interrogated all those who recorded their statements before local police. The sleuths narrowed down on Jayesh considering the intimate relationship he maintained with Sundariyamma.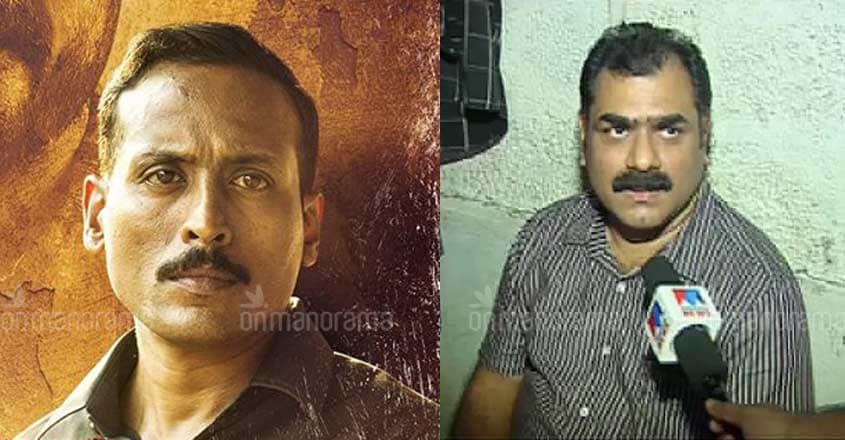 "The crime branch questioned me several times. They manhandled me and kept asking the same questions. They alleged that I had an illicit relationship with Sundariyamma. I repeated that I saw her as my mother. They subjected me to torture and forced me to say what they tutored me," Jayesh revealed.
Murder weapon
According to Jayesh, the cops bought a brand new chopper, made him hold it tight and threw it into a pond in the locality. They threatened him and forced him to admit in front of a video camera that he murdered the woman.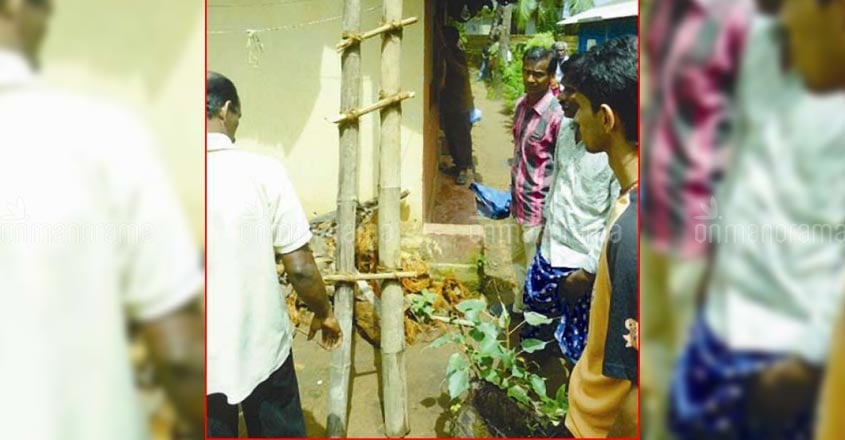 Hotel City Light's owner Jaleel said, "Jayesh was here beside me when the two persons came and informed us about the murder. I know him for a decade now. I was sure Jayesh wouldn't commit such a crime". However, the crime branch cops threatened Jaleel and forced him to record a statement against Jayesh. However, Jaleel corrected his mistake during the trial and revealed the truth in the courtroom.
Advocate Anilkumar's mission
Sundariyamma murder case was sort of a baptism by fire for young lawyer M Anilkumar, a native of Kozhikode.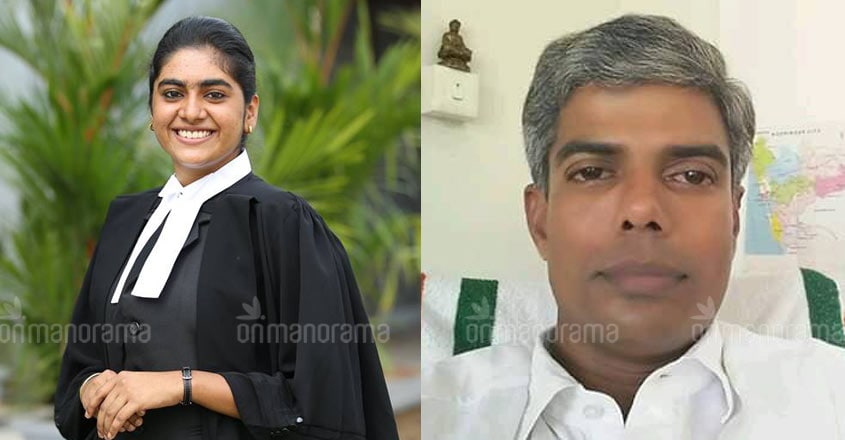 "I enrolled as a lawyer in 2002. I had been practising law under advocate Bhaskaran Nair and my senior passed away in 2004. I was left with no option but to start practising as an independent lawyer," Anilkumar said.
Anilkumar lived with his father, mother and three younger sisters. His father was a toddy-tapper and mother a homemaker. He had a serious pancreatic disorder and underwent a major surgery when he was young.
"My parents had borrowed money from most of our acquaintances for the surgery. I had always been a burden for my family. Still, they managed to support my education with whatever my father earned from his daily-wage job. So, I enrolled under state legal services authority and started taking up criminal cases for free. I wanted to establish myself first and then slowly excel in my profession," Anilkumar said.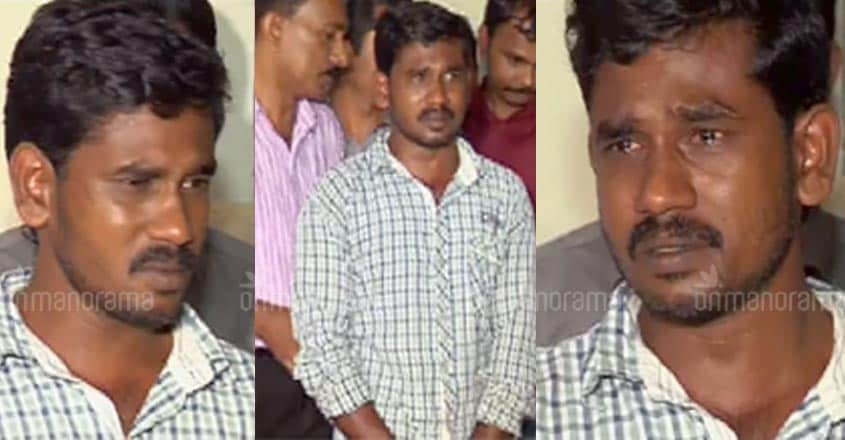 He had noticed Jayesh's face several times when he was presented before the court. "He (Jayesh) repeated that he was innocent and pleaded for conducting narco-analysis. I got curious and started inquiring about him. One day, magistrate Titty George asked me to provide Jayesh legal help under legal services authority Act," he said.
Anilkumar had to start right from scratch. There was no evidence to substantiate the alleged manipulation of case by the crime branch.
It was from the records produced by public prosecutor C Sugathan that Jayesh came to know he was the adopted son of Sumathiyamma. He also did not know his biological mother was a Muslim.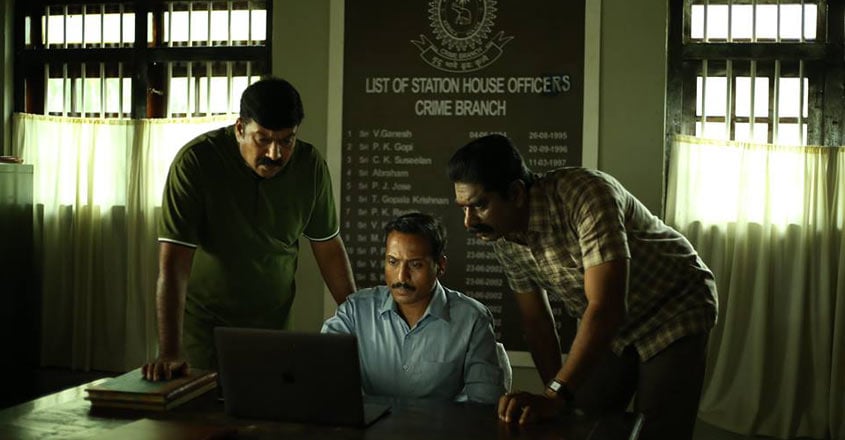 The lawyer was also puzzled to find out Jayesh did not know his correct age. He was assumed to be 29 years old by the cop who carried out the background verification. The public prosecutor pleaded before the court that Jayesh's real name was Jabbar and he had kept it as a secret. Neither Jayesh nor Anilkumar could counter it.
"My client had more uncertainties about his identity than definite arguments to vindicate his innocence. I could not extract any additional information from Jayesh than his repeated statement that he was innocent. I was left with no other option but to prove all the 39 key witnesses were wrong rather than proving just one person right," he said.
Meticulous work
The lawyer met several people and visited places to rebuild a case. He cross-examined witnesses for hours to prove that their statements were wrong. In one of the longest cross-examinations, the lawyer countered the prosecution's arguments with sheer logic and made Dr Krishnakumar, who conducted the autopsy, withdraw his recorded statements.
"I questioned the mismatch in records regarding the recovery of Sundariyamma's wallet and gold ornaments. The first information report said they were recovered from the murder spot but the crime branch argued that they were collected from Jayesh's wardrobe. I proved crime branch's version wrong with the help of circle inspector P Pramod, who asserted in the court that he had recovered those valuables from Sundariyamma's almirah on the very next day of the murder," the advocate said.
Pramod, whose efficiency was also questioned by the crime branch's speedy closure of the case, offered his support to Anilkumar.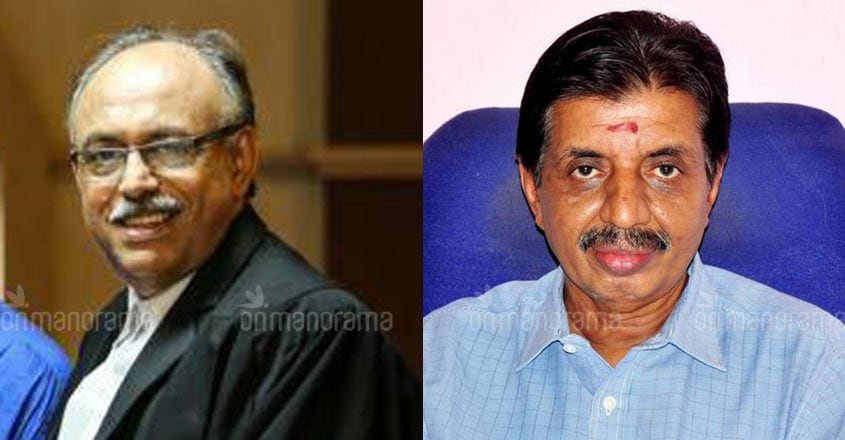 Cross-examinations of the witnesses became the only way for Anilkumar to proceed with the case. Hotel owner Jaleel, Pramod and the forensic expert who examined the weapon provided huge breakthroughs in the case.
"Jaleel contradicted his own recorded statement by asserting that Jayesh was with him when the murder occurred. Pramod stuck to his statement that Sundariyamma's gold ornaments were originally recovered from the murder site. The forensic expert said there were no blood stains on the weapon produced by the crime branch and the chopper looked like brand new rather than a year old. These points validated my argument that crime branch DySP EP Prithvirajan had fabricated false evidence to trap Jayesh. I did not argue that Jayesh was innocent. Instead, I proved all the witnesses presented by the prosecution wrong," Anilkumar said.
Marad sessions court special judge S Krishnakumar acquitted Jayesh on October 14, 2014 of the murder for lack of sufficient evidence. The court also imposed a fine of Rs 1 lakh on Prithvirajan which would be handed over to Jayesh as compensation. The magistrate also criticized the attempts of the crime branch DySP to fabricate false evidence against an innocent youth.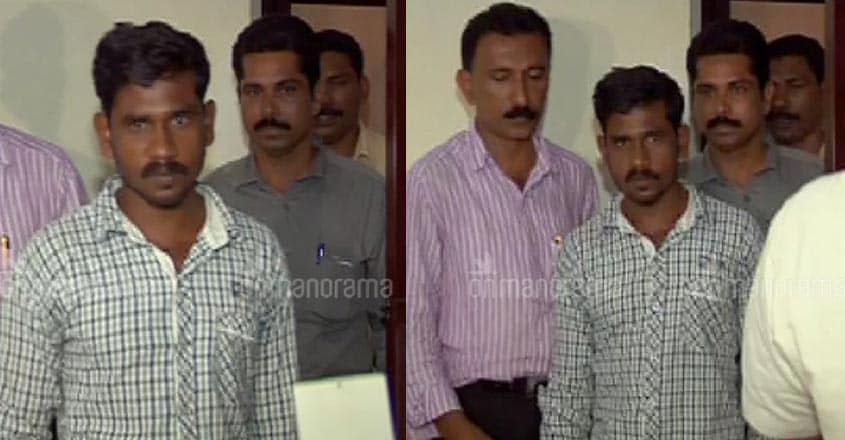 Prosecutor vs junior lawyer
Anilkumar revealed that public prosecutor C Sugathan, an established senior lawyer, was way too confident about the case. "He gave daily updates to the press about the progress in the case. I was nervous and shy to face media," Anilkumar said.
On the verdict day, Anilkumar reached Marad sessions court on his scooter to see a large group of mediapersons in front of the main entrance. A panicked Anilkumar parked his two-wheeler outside the court's compound and jumped over the fence in the backyard. He covered his face with the case file and sneaked into the courtroom through the back door. "The magistrate called my case as the first one in the morning. He pronounced the judgment briefly and handed over the hard copy to the clerical staff. I could listen to a group of people cheering from behind. I was too nervous and panic-stricken to comprehend anything in the judgment. It was one of my friends who told me that I won the case. Still, I chose to stay inside the courtroom until I gathered enough confidence to face the media," the shy lawyer revealed.
Pramod, who serves as the circle inspector at Kasaba station now, views the judgment as delayed justice. "Truth cannot be concealed for a long time. Sundariyamma murder case is still an unsolved case in my jurisdiction. I think better it remains unsolved than closed with a false conclusion," he said.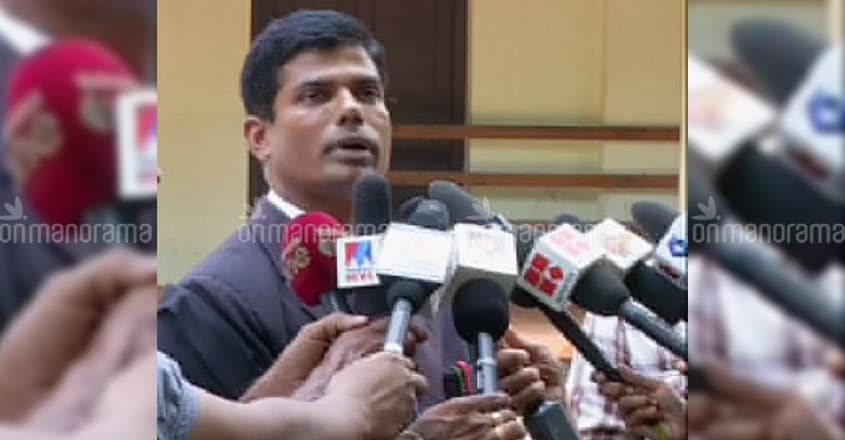 Prithvirajan, who is posted at Kozhikode north police station now, says he is still confident about his version of the case. "I have submitted an appeal in the sessions court against the judgment. The case spoiled my goodwill in the department. I will fight to prove my side. It would be unfair to make any further comments regarding a case with a disputed judgment," he said.
Jayesh's predicament
Ajayan, the protagonist played by Tovino Thomas in 'Oru Kuprasidha Payyan', resumes his normal life after he was acquitted in the case. His employer and his colleagues welcome him back and his loving girlfriend reunites with him. But Jayesh did not get this poetic justice. Jayesh was never accepted by any of his acquaintances when he returned from Kozhikode district jail.
"First I went to my mother Sumathiyamma. I wanted to share the physical and emotional torture I suffered for over a year. But they did not accept me. They were reluctant to even let me inside the house. I returned to my workplace. To my despair, they also hesitated to accept me. No hotel owner was ready to employ me. I spent several days on the streets," Jayesh says.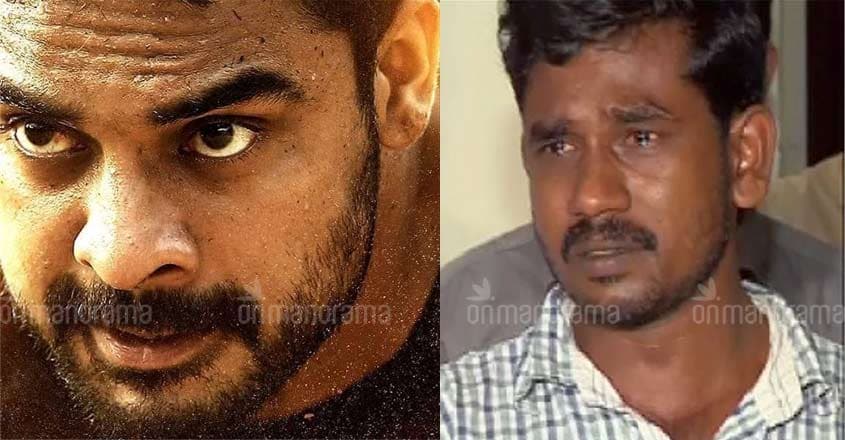 Jayesh's marriage was cancelled and he doesn't have a permanent job. He was often called to the police station and interrogated in minor theft cases. He was even produced before the Kozhikode sessions court once again in a theft case which was later proved false. "Cops alleged that I had stolen gold ornaments from a wedding venue. They took me into custody and produced me before the court. Later, the complainant said he found the missing ornaments from another cupboard in the same house. I am haunted with a false criminal history. I wish no other youngster undergoes the pain I went through," he said.
At present, Jayesh works as a waiter at Gudam, an art cafe in Kozhikode. He dreams of earning a better livelihood and leading a peaceful family life.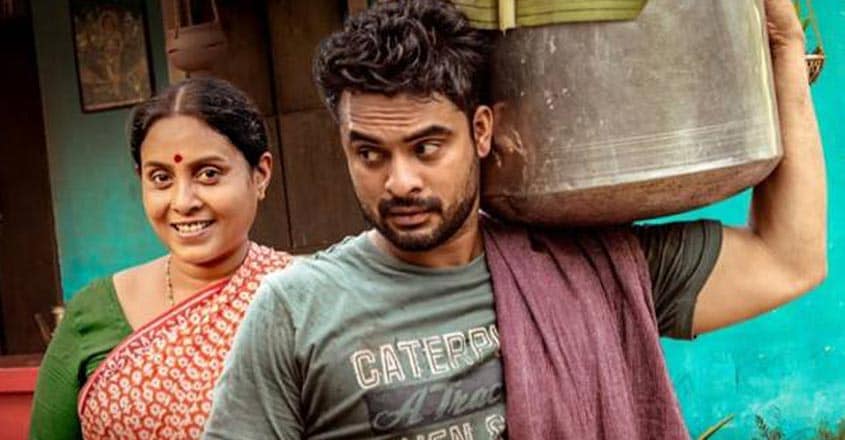 Anilkmuar, on the other hand, became a famous criminal lawyer in Kozhikode and married another criminal lawyer Beena. The couple runs a law firm in Kozhikode now. And the Sundariyamma murder case still rests in peace!
(Onmanorama's efforts to contact the two daughters of Sundariyamma did not elicit any response. The daughters have moved an appeal against the lower court order.)