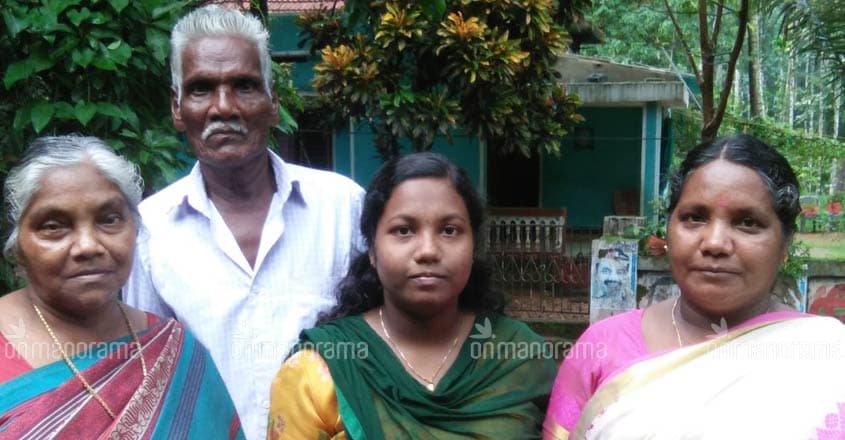 Sneha Prabha is over the moon now. The 18-year-old girl from a poor Dalit family in Kothamangalam taluk in Kerala's Ernakulam district has overcome heavy odds to score an impressive win in the National Eligibility Cum Entrance Test (NEET) - she emerged second among the Scheduled Caste candidates from Kerala and stood at 4817 in the national rank list - and is all set to puruse her dream of becoming a doctor.
What makes her achievement commendable is that she did not attend any special training programmes to prepare for the highly-competitive entrance examination.
Sneha endured a bitter past of abandonment and poverty. Her father abandoned her mother Somini when she was just six months into her pregnancy. After she gave birth to Sneha, Somini began working as a domestic help to raise her daughter and look after her ailing parents.
But poverty did not hamper Sneha's studies. She showed glimpses of academic excellence from Class One. Little wonder, then, that she had scored 100 per cent marks in the Class 10 examination without tuition. "I hate tuition classes," Sneha told Onmanorama. "I owe my performance to the management of Irshadiya Public School in Pallarimangalam panchayat in Kerala's Ernakulam district, where I studied from Class 1 to 10. They gave me fee concession because of my financial difficulties. And I utilised the opportunity most," she said.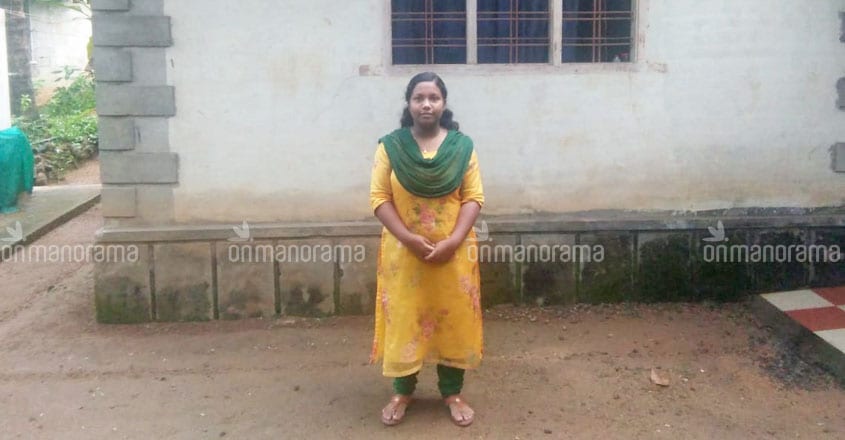 Later, she passed Class 12 examination from Mar Basil Higher Secondary School at Kothamangalam with a score of 98.6 per cent.
Sneha said she never troubled her mother asking for better learning environment or study materials. "My mother never interfered in my studies. She hardly had any time to do it as she toiled hard to look after the family. She has to foot the medical bills of my ailing grandparents apart from making ends meet. She struggled a lot," she said.
Sneha's mother, Somini, is a qualified Hindi teacher. "But she opted to work as a domestic help leaving behind her ambition to become a teacher. She still regrets her decision," Sneha said.
Sneha developed a passion for medical profession after Class 10. But she was sceptical about pursuing the 'glamorous' professional courses because of the expenses involved. But she decided to appear for NEET. She was taken aback when the result was out. She finished 4817 in the national ranking, 67 among the Scheduled Caste students in the country and second among Dalit students in Kerala.
'I don't want to be a villain'
But Sneha is in no hurry to join MBBS from the national merit list, from which she has already been allotted a seat at Government Medical College in Kozhikode. Reason: She hopes to get a seat at the same college from the state merit list and does not want to deny the chance of another aspirant. "I don't want to be a villain for another MBBS aspirant," she said.
"I am sure that I will get an admission at the Government Medical College in Kozhikode through the State merit list. If I join now, I will be denying the opportunity of another student," she said.
After completing MBSS, Sneha wants to specialise in oncology. "I did not even dream of becoming a medical student because of the financial difficulties at home. Now, I want to complete MBBS without any problems," she said.