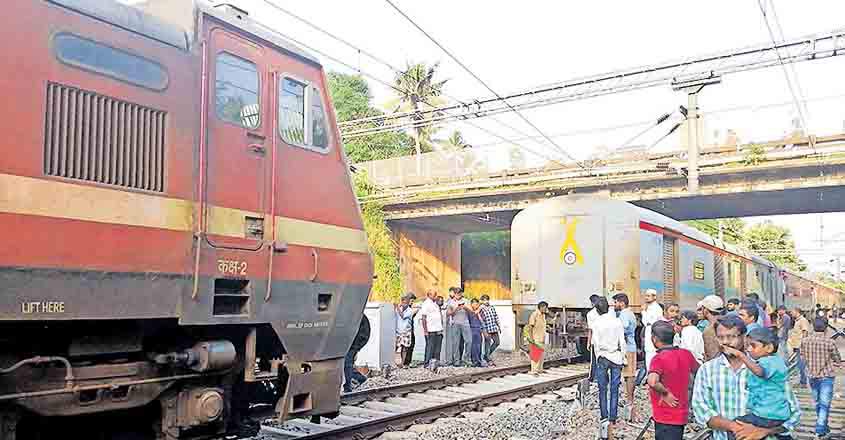 Kollam: Passengers onboard the 16312 Kochuveli-Sri Ganganagar Express escaped from a likely derailment after its engine detached from the coaches thrice while on the run in south Kerala on Saturday. Shockingly, the train ran 35 km even after the fault was detected and each time the engine got separated it ran without coaches for about 500 m. Subsequently, train services on the Thiruvananthapuram-Kottayam-Ernakulam route were disrupted, leading to delays of up to an hour.
The engine got decoupled first at 4:10pm at Perunguzhi near Kadakkavur in Thiruvananthapuram district soon after the Rajasthan-bound train departed from 3:52pm from Kochuveli. It resumed journey after fixing the issue, but lost the engine-coach connection before reaching Paravur station, 20 km away, in Kollam district.
The engine detachment occurred again as it approached Puthenchanda crossing at Mayyanad, just 3 km away. Passengers protested this time, as the engine went half a kilometre ahead of the coaches again before stopping.
After a temporary fix, the train reached Kollam station at 6:47 pm at a much slower speed.
Railway authorities said the coupling connecting the engine and coach had broken.
The train finally resumed journey from Kollam at 9pm. Passengers said the problem should have been detected before the train began the trip from Kochuveli.
The Railways has ordered a probe.