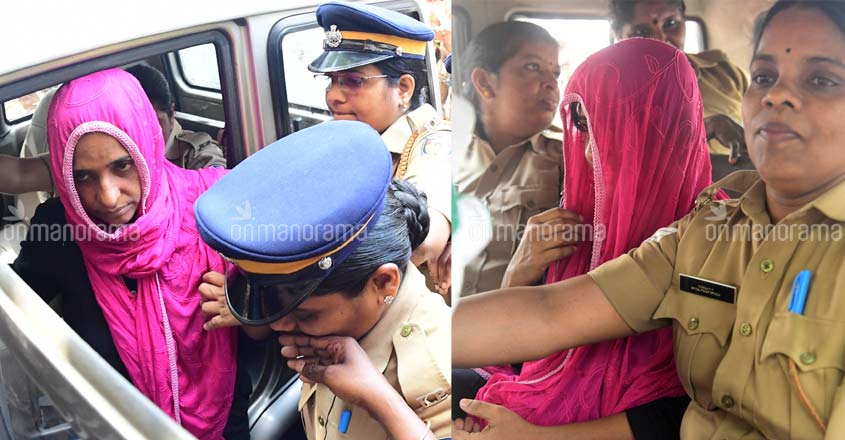 Kozhikode: Prime suspect in the Koodathayi serial killings, Jolly Joseph, has reportedly told police that she had mixed cyanide in alcohol to kill Mathew Manjadiyil, who was the uncle of her first husband.
Jolly apparently told police that both of them had drinks together even two days before the murder.
Jolly made the revelations when she was brought to to the Ponnamattom house – where three of her victims had been found dead – for collecting evidences on Friday.
She reportedly told police that she got two bottles of cyanide from her relative MS Mathew – who was also arrested for conspiring in the murders.
Jolly has been accused of murdering her in-laws Tom Jose and Annamma, first husband Roy, relatives Sily, Alphine and Mathew. Sily was the wife of Shaju and Aphine was their two-year-old daughter. Mathew was Roy's uncle. After Sily's death, Shaju married Jolly.
'I used cyanide to kill four'
She reportedly told police she used cyanide to kill four of her six victims and pesticide was used to eliminate Annamma on August 22, 2002. She also claimed she no longer remembered the poison used to kill Alphine.
Manorama News, quoting Badusha who witnessed the evidence collection, reported that Jolly used one bottle cyanide for the murders and threw away the second bottle.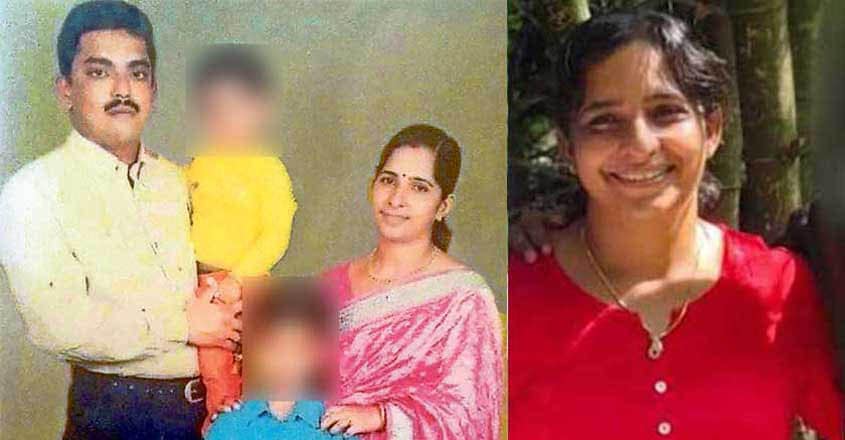 Jolly has told the police that her current husband Shaju aided her in murdering his former wife, Sily. The cyanide was added to her medicine. Sily was killed when she consumed the cyanide laced medicine at Thamarassery Dental Clinic.
Police got Jolly's identity cards during the search operation at Ponnammattom house. However, they could not find her education certificates. The probe team has also collected her mobile phones from her children.
Jolly was later taken to her present husband Shaju's house for collecting evidence.
Shaju told cops that she used more than one phone. One of the SIM card was registered in the name of her friend and BSNL official Johnson.
The evidence collection began on Friday, a day after Thamarassery Judicial First Class Magistrate sent Jolly to seven days' police custody.
"I cannot say what I would be doing when demons take over me at times," Jolly was heard saying while she was being taken to the court on Thursday.
Hostile crowd greets Jolly
A hostile crowd greeted Jolly when she arrived at Ponnamattom house on Friday morning, escorted by investigating officials. People lined up on either side of the road leading up to the house.
The police used force to remove the hostile crowd, who rushed forward with boos and jeers. After removing the crowd, the police vehicle entered the house premises. The other two accused, M S Mathew and Prajikumar, were also taken to Ponnamattom for evidence collection.
DGP Loknath Behera is expected to reach Koodathayi in the next couple of days to take stock of the probe.
Thursday's interrogation
The police, who were granted the custody of the accused, questioned Jolly and other two suspects at the Kozhikode rural district police chief's office at Vatakara on Thursday.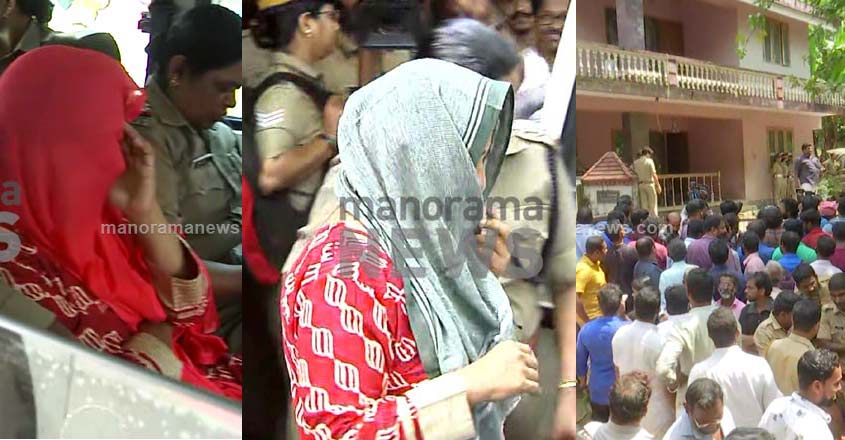 Police sources said that Jolly had confessed to her role in the murders when she was arrested last week. But sources said that she denied some of the previous statements during interrogation.
Probe officer DySP R Haridas led the video-recorded interrogation.