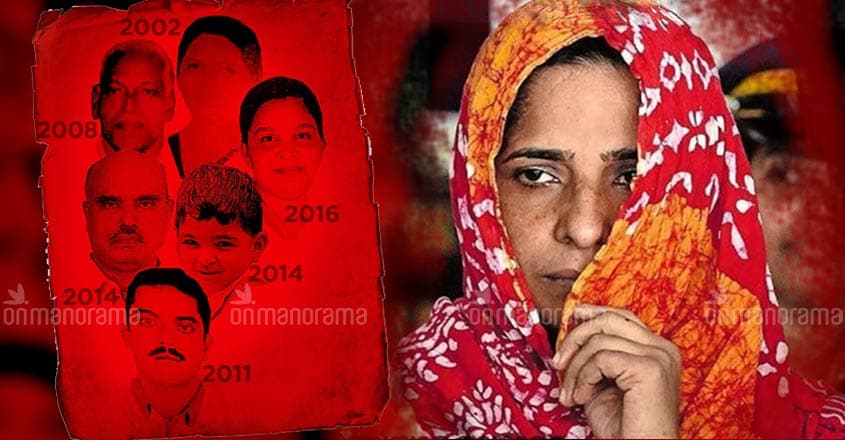 Kochi: The ongoing probe into the Koodathayi serial murders and the associated property deals has uncovered lapses on the part of officials of the Revenue Department.
The employees of the village office erred by accepting land tax from the main accused in the sensational case Jolly Joseph, investigating officers stated.
Jolly had reportedly presented fake land documents for paying the tax and the then village officer and section clerk had accepted the money based on the instructions given over phone by Deputy Tehsildar Jayasree Warrier, who is Jolly's friend. Both had apparently not checked the fake documents.
Jayasree too has admitted that she gave the instructions to accept the tax.
The investigators have also obtained crucial evidence regarding the will allegedly forged by Jolly to gain possession of 38.58 cents of land located at Koodathayi village. Further steps would be taken in this regard on the basis of the police report.
According to police, 47-year-old Jolly had poisoned six people, including her first husband Roy Thomas and her in-laws, in a span of 17 years. It is suspected that she did away the members of the Ponnamattom family for property and a fake will was made.
Alfine case
Meanwhile, the court allowed the plea of the investigating team for the custody of Jolly over the Alphine murder case.
The toddler, the youngest of Jolly's victims, was allegedly given cyanide by Jolly in 2015. (Her mother Sily too was allegedly murdered by her subsequently before she married Shaju. Sily was the first wife of Shaju.)
The custody report of the police says that Jolly needs to be taken to Kattappana and Coimbatore for the probe. The court granted only four days' custody even though the police had sought 14 days.
Investigations into the Alphine case would be based at the office of the deputy superintendent of police at Thamarassery.
Sily case
The court, meanwhile, allowed three days' custody of Mathews, a co-accused along with Jolly in the Sily murder case.
The court also rejected Jolly's bail application in the case.
In the same case, the Kozhikode first-class magistrate court has summoned Shaju to appear before it on November 7 to record his statement in camera.