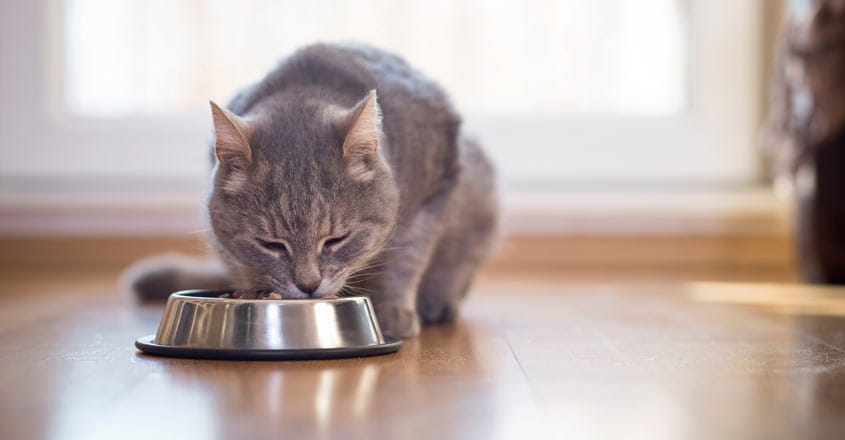 Kochi: A bench of the Kerala High Court will hear an unusual plea on Monday.
A 56-year-old man has moved the HC challenging the Kerala police's decision to deny him a vehicle pass for buying pet food for his cats during the lockdown.
N Prakash, a native of Maradu, owns three cats. Police have refused to issue him vehicle pass twice for going to buy pet food.
Prakash, a retired high court employee, said in his plea he sought vehicle pass online to travel to Kadavanthra to buy 'Me-O Persian', a non-veg biscuit usually fed to his cats.
One packet of 7-kg 'Me-O Persian' is sufficient for three weeks, he said in his plea.
He has almost run out of stock and he cannot arrange proper food for his cats as he is a vegetarian and non-veg food is not cooked at his home.
The petitioner applied online for the affidavit from the police on April 3 for going to the Cochin Pet Hospital, Kadavanthra, the next day. In his request, he had said that he would return in 30 minutes.
He then got a message saying his application has been rejected.
On the same day, he filed an application again seeking permission to travel to Kadavanthra on April 5. It was also rejected, prompting Prakash to move the high court.
"I used to buy cat food from a shop at Eroor. After the lockdown, their stock has been exhausted. Hence I found out that the particular feed is available at Kadavanthra. My cats don't take rice. I used to feed them the biscuits thrice a day. Now, I give them food only once in a day," Prakash told Onmanorama.
Asked why he decided to move the high court he said, that was the only option before him. "The lockdown rules are very strict and if I travel without permission, the police can book me," he said.
The Kerala police have issued a guideline that people should get a prior permit on the basis of an affidavit for going out for essential services during lockdown.
In his plea, Prakash cited Sections 3 and 11 of the Prevention of Cruelty to Animals Act, state that right to get food and shelter is a guaranteed right for domesticated animals.
The Union Home Ministry has made it clear that animal feed and fodder is an essential item.
A bench comprising Justices A K Jayasankaran Nambiar and Shaji P Chaly will hear the petition on Monday via video conferencing, legal website Live Law reported.