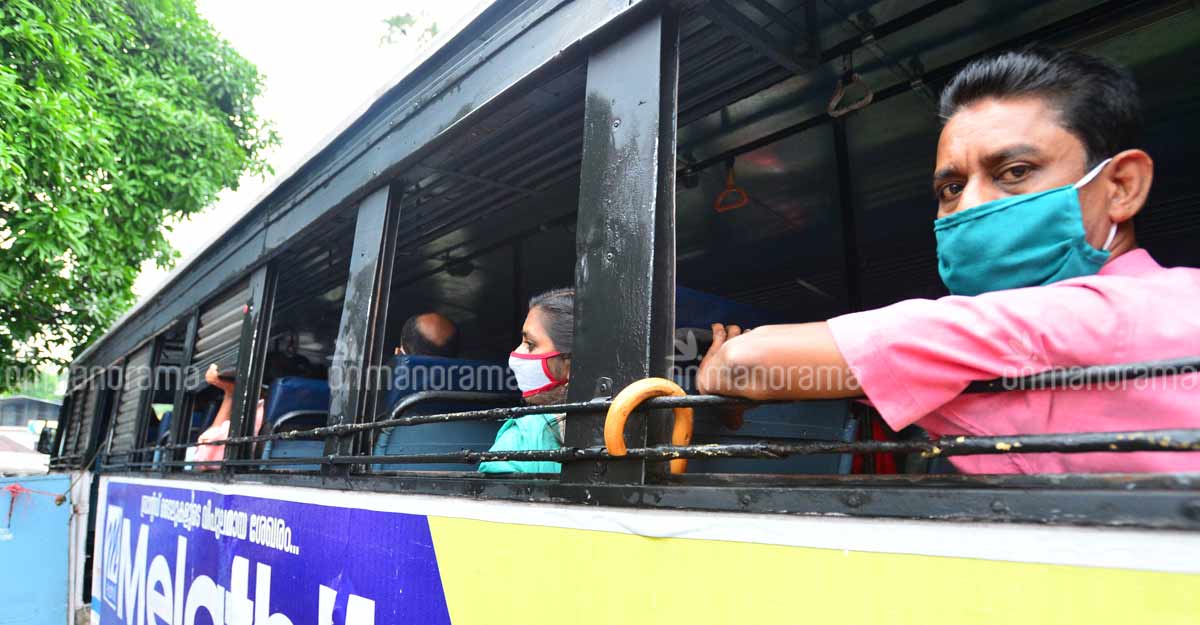 Fresh COVID-19 cases continue to swell in double digits. On Tuesday, 12 more were declared positive in Kerala, and all of them had come from outside; four from the Gulf and eight from other states.
Kannur had the most number of cases on the day: 5. Malappuram had three and Palakkad, Pathanamthitta, Alappuzha and Thrissur had one each each.
Malappuram has the highest number of active cases: 29. Kasaragod has 18, Wayanad has 16, Kannur and Palakkad have 13 each, Thrissur has 12, and Kozhikode, 11. Other districts have single-digit numbers. Idukki has the least wth just one active patient.
On Tuesday, four new hotspots have been declared, taking the total number to 33. Three of the new hotspots are in Kannur: Panur municipality, and Chokli and Mayyil panchayats. The fourth is Koruthode panchayat in Kottayam.
Monitored openness
With the influx threatening to stoke a major COVID-19 outbreak in Kerala, there has been a dramatic increase in the number of people kept under strict surveillance. By now, 74,426 Malayalis stranded in other parts of India and abroad have returned. Of this, 44,712 are from areas designated as 'red zones'.
Their potential as carriers is high, especially because of the huge presence of asymptomatic carriers. The virus has been detected in 53 who had arrived in flights from the Gulf, in 46 who had returned from other states by road, and in six who had came by sea in ships.
On May 6, when the government-sanctioned influx began, there were only 14,750 people under observation in Kerala, in both homes and hospitals. Then, the active COVID-19 cases in Kerala was 30.
On Tuesday, barely a fortnight later, 72,000 people are under surveillance in Kerala, a nearly 400 per cent jump in numbers. The number of active cases have also grown nearly five times to 142.
The large number under strict home quarantine and isolation is also an indication that Kerala is attempting to balance the opening up of the economy, and the threat of virus spread it intensifies, with increased surveillance.
Silent spread: Questionable claims
"The idea is to prevent the spread of the virus through contact," Chief Minister Pinarayi Vijayan said during his customary sunset briefing in Thiruvananthapuram on Tuesday. "Till now we have been able to limit the number of contacts," he added. However, public transport will resume operations from May 20, though they will do only intra-district runs.
The chief minister once again said there was no community transmission in Kerala. He said, of the 5,630 samples that were collected till now as part of the 'sentinel surveillance' carried out to check community transmission, 5,340 had thrown up negative results. "Just four among these samples had tested positive. This means there is no community transmission in Kerala," he said.
This is a curious claim given that it is globally accepted that even if a single positive case emerges with no known source of infection, it should be seen as sign of community transmission. The United States and Britain, for instance, had declared community transmission when the first 'orphan case' was reported in these countries.
Kerala has had at least 20 'orphan cases', including the four detected through sentinel surveillance'.
Pooling of samples
Nonetheless, sentinel surveillance to check for community transmission has been stepped up. It will be done in COVID Care Centres where individuals are quarantined.
Now, samples are taken from seven high-risk groups: three types of returnees - those who had arrived in planes, ships, and by road from other states - health workers in non-COVID centres, volunteers and policemen.
To include a wider group in the surveillance, the pooling method will be adopted. The serological samples of not more than five individuals will be combined, or pooled, and then tested as one. If the result is negative, no one in the group has the virus. If the sample tests positive, all in the group will have to be tested individually.
Burden of group travel
Group travel, the means by which nearly 98 per cent of stranded Malayalis are returning, opens up two channels of transmission: one, it can allow the virus to infect co-passengers, and two, a traveller infected so could pass on the virus to the relative or friend or the driver who picks the returnee from the border.
A 29-year-old Kozhikode native who had returned from Maharashtra on May 13 with no symptoms had tested positive on May 18. A Palakkad native who arrived in the same bus has also tested positive on the same day. It is not clear who the virus carrier was or from which other co-passenger they had contracted he virus.
Now, the 29-year-old's father and uncle who picked him up from he Walayar border have developed symptoms. Their results have not yet been declared.
COVID-19 relapse
A case of relapse has also been found. A 34-year-old pregnant nurse who had returned from Kuwait after recovering from COVID-19 has once again tested positive.
The Alappuzha native reached Karipur on May 13. Since her health history was already known, the nurse was taken directly from the airport to Manjeri Government Medical College, Malappuram, where her serum samples were taken. She tested positive once again on May 18.
Another positive case, a Kollam native, also claims to have recovered from COVID-19 while in Abu Dhabi. He was one of the three against whom a case had been slapped for keeping his COVID-19 status hidden.
"He claims that he has recovered but there are no records to show whether he first tested positive in Abu Dhabi and then turned negative in a subsequent test," said Dr Habib, the superintendent of Parippally Government Medical College.
Important points from CM's press meet:
• Kerala state education board's Class 10, 11, 12 examinations will not be postponed. On Tuesday, the opposition demanded the postponement.
• 74,426 people arrived in Kerala from outside via air, road and sea after obtaining special passes. Of this, 44,712 are from Red Zone districts.
• 6,054 people reached the state on board 26 flights and 3 ships till Monday as part of the country's repatriation missions.
• State is committed to ensuring the welfare of migrant labourers. Government will inform them about available trains, if they wish to return home.
• Kerala Police have launched 'Back in the Mask' to ensure people are wearing masks.
• Multi-storey textile shops, wholesale clothing stores will be allowed to operate.
• Centre should open NEET and JEE exam centres abroad. This will help students living in foreign countries to write these examinations. Kerala has written to Prime Minister Narendra Modi to look into this issue.
• Do not go shopping with children younger than 10 years of age, the CM warned.
• All loan, revenue recovery activities stopped in the state till June 30.