Kochi: The Kerala High Court on Monday rejected the pleas of BJP nominees for the Guruvayur and Thalassery legislative assembly constituencies against the rejection of their nomination papers by electoral officers last weekend.
The High Court while refusing to entertain their pleas to overturn the action of electoral officials agreed to the contention raised by the Election Commission that the court cannot intervene on this matter as the poll notification has been issued.
The court came to the conclusion that any kind of its involvement at this stage might delay the election process in the state, Manorama News reported.
The counsel for Nivedita Subramanian, BJP's candidate choice for the Guruvayur seat, argued that electoral officers had allowed Samajwadi Party's Piravom candidate Robin Mathews time till Monday morning to give the forms A and B which were to be submitted along with the nomination papers.
The counsel also contended that justice of a different order was meted out to different people in the state. The scrutiny of nominations was even reportedly postponed in Kondotty two days ago to clarify a few points raised against the LDF candidate by political rivals, he added.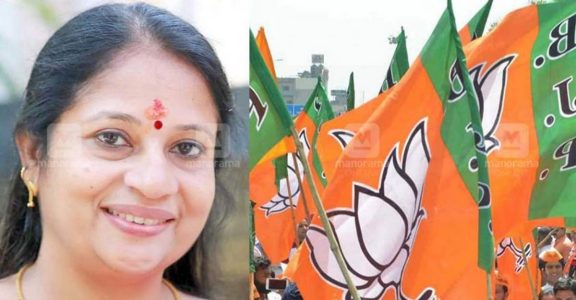 The counsel for Thalassery candidate N Haridas alleged that different yardsticks were applied by the returning officers in various places.
However, the state attorney brought to the court's attention that the original copy of the signed document was to be submitted, as per the norms, and that the Thalassery candidate had rectified the mistake before the scrutiny.
Papers of LDF nominee in Kondotty accepted
The nomination papers of K P Sulaiman Haji, the LDF-backed Independent candidate from the Kondotty seat, was accepted on Monday by the Returning Officer on the basis of expert opinion.
The Congress-led UDF had alleged that Sulaiman Haji's affidavit was incomplete as details of his Pakistani wife had not been mentioned. 
Subsequently, during scrutiny on Saturday, the RO had kept aside the nomination papers.
Sulaiman Haji had written "not applicable" against a column asking for details of spouse in the documents attached with his nomination form.
The local IUML leaders had opposed this and submitted documents alleging that Haji had two wives, including an 18- year-old Pakistani woman with whom he was residing in Dubai.
The suppression of facts was against the provisions of the Representation of People's Act and the fact that the LDF candidate had married a foreign national and suppressed the same was illegal, they alleged.