CPM's forgotten leader G Sudhakaran has put his party in a quandary by complaining about the government not inviting him for the inauguration of a multi-crore project, for which 'he stood in the forefront'.
The former minister has put out a lengthy post on Facebook on the eve of the inauguration of a six-storey super specialty block in the Alappuzha Medical College.
Chief Minister Pinarayi Vijayan, on Saturday, will inaugurate the complex that was built for Rs 173.18 crore (Rs 150 crore from the Centre, Pradhan Mantri Swasthya Suraksha Yojana and the rest contributed by the state government).
Sudhakaran who has referred to the occasion as a 'golden episode' in the history of the medical college that is completing 60 years soon, did not shy away from detailing his involvement at various stages of the development since 2012 when a gap analysis was demanded by the Centre. The construction tender was invited on December 19, 2015, and the work was awarded in July 2016.
Sudhakaran says even as the state governments changed during the various stages, he was in the thick of action. "In the initial phase, the UPA government was in power in the Centre and it was the UDF in Kerala. In 2014, BJP came to power in the Centre and by May 2016, the LDF began governing in Kerala... during all these years, I was here, as the MLA and later as the public works minister.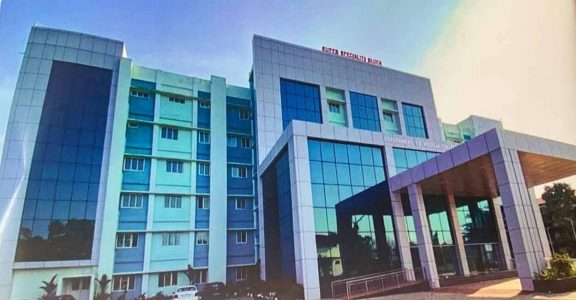 "I need not specifically say that I was in the forefront with Health Minister (KK) Shailaja," he wrote.
Sudhakaran also refers to former Health Minister PK Sreemathy and then chief minister VS Achuthanandan "who stood like a rock beside me".
"I cannot help but state this historical fact. I also remember the numerous struggles that I took part in to relocate the medical college to Vandanam."
Sudhakaran has not been in the good books of the party since allegations of his bid to hamper the party's chances at Ambalappuzha in 2021 Assembly polls emerged.
Sudhakaran, who held the seat from 2006 till 2021 was dropped and H Salam fielded in his stead.
A party-appointed commission found that Sudhakaran did not help in securing the seat for the LDF. He was later publicly reprimanded for his inaction.
"I have no complaint that I'm not invited even though I stood in the forefront from the beginning till the end, but Shailaja Teacher should have been invited... history is progress, it won't die out," noted the three-time MLA of Ambalappuzha constituency.
Sudhakaran left a footnote too. "During the inauguration of the Alappuzha bypass, I had said that the flex boards kept on roadsides were not as important as those that are planted in people's hearts."