Thrissur: The activities of a 36-year-old conwoman who married a top police officer have come to light following High Court intervention over a slew of cases filed by her victims.
V P Nasrath, who allegedly extorted crores of rupees from people, married Cooperative Vigilance Deputy Superintendent of Police (DySP), K A Suresh Babu, last year while she was a fugitive from justice. Strangely, they got married again in a religious ceremony 10 days ago at Perumpilavu in Thrissur. But it could not be registered.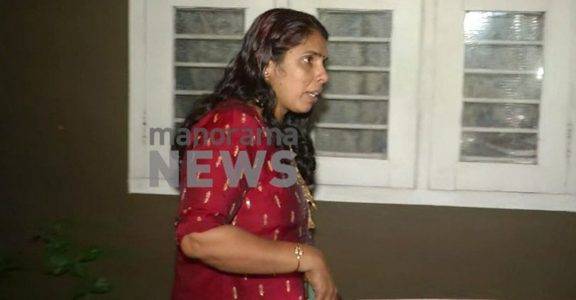 Although there are over 15 cases registered against her in many police stations, she managed to evade arrest by using her influence. But after the complainants moved the High Court with their petitions, the court ordered her arrest. But the police responded stating that the accused was in hiding. Amidst all these developments, Nasrath married the DySP.
When she was on the verge of being arrested, Nusrat moved the High Court and obtained conditional bail. After she failed to comply with the conditions, the court cancelled the bail and ordered her arrest. It is alleged that her arrest was delayed by months despite there being a court order, due to the influence exerted by the DySP.
Modus operandi
Nasrath made crores of rupees by promising employment and by acting as an intermediary in financial deals. She often took flats on rent in the districts of Thrissur, Malappuram, Palakkad, and Ernakulam, and put up a board reading "advocate". She offered to settle cases involving financial issues out of court. Her modus operandi was to take money from her clients and later threaten them into silence.
There are also cases against her on the charge of defrauding people after collecting money for constituting a trust for the renovation of the family temple. A case of cheating had been registered against her at the Nedupuzha police station in Thrissur district earlier.
Cop too duped?
Nasrath married cop Suresh last year while there was an arrest warrant pending against her on the charge of swindling people of amounts ranging up to Rs 40 lakh.
She married him without getting a legal divorce from her first marriage with a native of Malappuram. Even as the divorce case was pending in court, she conducted an ostentatious marriage with Suresh Babu by hiding this fact.