Problems between number one and two in state governments is more visible in governments of all India parties like BJP and Congress than regional parties which are one man shows.
Haryana
Anil Vij, the BJP stalwart in Haryana was one of the few survivors of the Manohar Lal Khattar cabinet when the party's minister tumbled to defeat last October. Vij, who was the education minister in the full BJP government from 2014, was made the home minister by Khattar after power-sharing with coalition partner Jannayak Janata Party of Deputy Chief Minister Dushyant Chautala.
Vij, who claims seniority over high command, thought his stature was acknowledged when Khattar alloted home portfolio in December.
But soon Vij realised his old rival was up to tricks, as a bureaucratic committee controlled by the chief minister recommended the vital Criminal Investigation Department should be delinked from home portfolio and should be handled by Khattar directly.
Vij was infuriated at this recommendation as he had dreamed of using CID to rain down on corruption in the government, but the chief minister's group thought he would use the dreaded force to target them. It was reminiscent of the controversy during UDF rule on who should control the vigilance department of the state police.
Khattar has kept the file as Vij rushed to Delhi to complain to the BJP bosses. But CID officials are not implementing the home minister's orders, without getting an informal approval from the chief minister's office. Vij had threatened to give up attending office but declared faith in the high command. Khattar, who is close both Narendra Modi and Home Minister Amit Shah used his own lobbying to defend the move to defang Vij before he bites.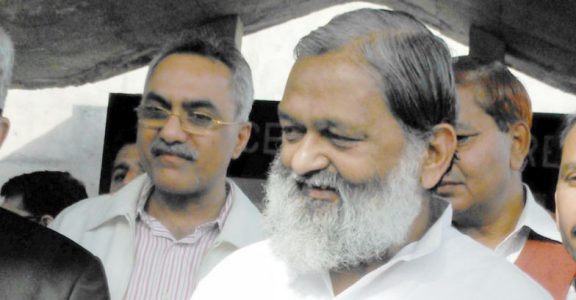 Rajasthan The latest tensions between the chief minister and his number two within the party and government has flared in Haryana's neighbouring Rajasthan. The deaths of a large number of infants in a government hospital at Kota has led to tensions between Chief Minister Ashok Gehlot and his ambitious deputy chief minister Sachin Pilot. On the backfoot over the deaths, the chief minister's camp was annoyed that Pilot visited the families of the dead children and made strong comments on the state of medical care in the hospital. But Pilot supporters pointed out that the government should have reached more quickly, and Pilot's actions only defused the embarrassment building up against the state government.
Gujarat In Rajasthan's neighbouring Gujarat, there is now truce between chief minister Vijay Rupani and his deputy Nitin Patel, though Patel does not allow the chief minister to oversee his portfolio.
Patel had been upset when he was not given an important portfolio by Rupani after BJP had squeaked to a narrow victory in 2017. Patel started attending office after Amit Shah persuaded him to adjust and assured him that his interests will be looked after.
Karnataka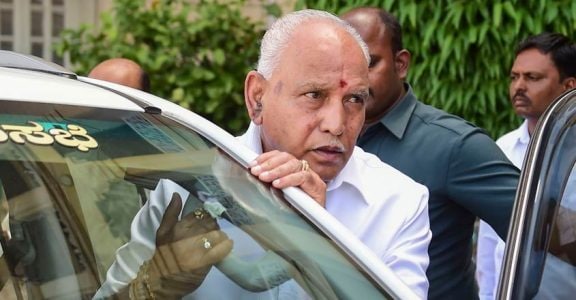 The tension in Karnataka is different, as chief minister BS Yedyurappa has no direct challenger among his three deputy chief ministers or from one former chief minister and two former deputy chief ministers who are just cabinet ministers.
But Yedyurappa's grievance is that he was saddled with three deputies of lower political clout and suspects the hand of party's powerful national general secretarary BL Santhosh, who is from Karnataka.
Madhya Pradesh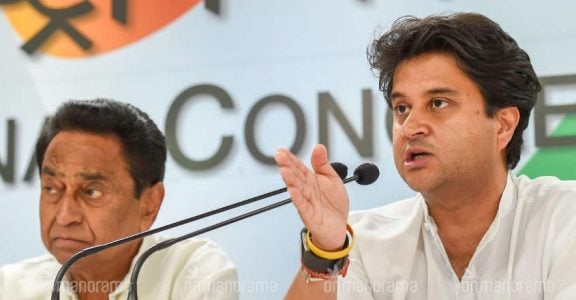 Similarly in Congress ruled Madhya Pradesh, the chief minister Kamal Nath has no direct rival in the cabinet, but he has to look over his shoulder at the party's national general secretary Jyotiraditya Scindia, whose campaigning helped the Congress to beat the BJP which ruled Madhya Pradesh continuously for 15 years. Scindia, who lost his own Lok Sabha seat to the Modi wave is unhappy that his followers have not been given important positions.
Other states
Among the states under control of regional parties, except Tamil Nadu, in all other states the chief ministers - Mamata Banerjee (Bengal), Naveen Patnaik (Odisha), Nitish Kumar (Bihar), Chandrasekhar Rao (Telengana) and YS Jagan Mohan Reddy (Andhra Pradesh) - are very powerful.
In Tamil Nadu, Chief Minister E Palaniswamy and Deputy Chief Minister O Paneerselvam are running a joint show as the AIADMK suffered a big jolt in the Lok Sabha elections.
Meanwhile, the new BJP president JP Nadda has important housekeeping work in both Haryana and Karnataka pending on his table.