The recent demolitions of homes and shops in Jahangirpuri in Delhi, following similar incidents in Madhya Pradesh, Uttar Pradesh and Gujarat, have again focused attention on the wilful vendetta being conducted against the Muslim community.
It was said these actions were in retaliation for rioting that occurred when a Ram Navami procession passed a mosque in the area. But there is no sign of any investigation having been conducted, no legal trial to determine guilt, no court sentence – and no law in our country that decrees demolition as the punishment for stone-throwing.
In their zeal to extract revenge, the authorities have demolished a widow's home that was built under the PM Awas Yojna, and shops on lease from the Delhi Development Authority. The government that proclaims "make in India" is busy instead with "break in India".
The barbarism is widespread across North India. Recent years have witnessed a spate of inflammatory anti-Muslim rallies, some of which have spilled over into violence, with a majority of the victims Muslim. Incidents of lynching of Muslims by self-appointed cow-protection mobs, especially for the "offence" of transporting or consuming beef, have increased dramatically.
A number of incidents have emerged of mobs beating Muslims and forcing them to chant Hindu religious slogans. Self-proclaimed Hindu religious leaders have called for the rape and genocide of Muslims. Social media is rife with Islamophobic messaging, many of it in BJP-curated WhatsApp groups spreading toxic hatred for Muslims, their religion and their history in India. Sins, real and imagined, of past Muslim invaders and rulers are blamed on the entire community.
While right-wing zealots speak publicly of Muslims in blood-curdling language, police have charged Muslim students under draconian terrorism and sedition laws for the frivolous offence of cheering for Pakistan in cricket or hearing Pakistani songs. The recent manufactured controversies over hijab, halal meat and azaan on loudspeakers have been whipped up only to marginalise our country's Muslim minority.
Whereas previous governments sought to soothe communal passions, promote harmony between communities and offer official encouragement (including tax incentives) for the promotion of India's pluralism and diversity, the BJP is unapologetic in its pursuit of its intolerant majoritarian Hindutva ideology.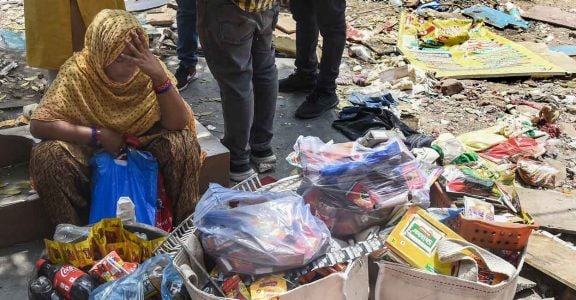 Leaders close to the ruling establishment routinely excoriate the Muslim minority and its alleged appeasement by previous governments, and demonise Muslims as a disloyal threat to India's Hindu ethos.
The reason for this growingly overt Islamophobia is not hard to find – the need to demonise an "Other" polarise public opinion before elections, to rally a large proportion of Hindus to the Hindutva cause.
The justification is that it is reversing decades of "appeasement" of Muslims. But unlike in Kerala, Muslims across India are overwhelmingly poor and deprived. They are under-represented in the administrative and uniformed services, and over-represented in the prisons. Aakar Patel's recent book 'Our Hindu Rashtra' documents that though Muslims are nearly 15% of the population, they account for only 4.9% of state and central government employees, 3.2% of IAS, IFS and IPS, 4.6% of the paramilitary services and 5% of the Lok Sabha. The BJP has for two terms been the only ruling party in the history of our democracy to have had no Muslim MP. India currently has no Muslim chief minister, and in 15 states no Muslim minister. The toxin of hatred that has been injected into our body politic, in pursuit of the petty political goals of the ruling party, is poisoning our society. The scales of justice have been replaced by the bulldozer. Selective demolitions have physically assaulted a community whose spirit is already broken. Let us not allow this government's bulldozers to demolish our consciences as well.