Sometimes, what does not make the news is of far greater consequence than what dominates the headlines. A recent example troubles me greatly -- and it concerns us all.
How many articles in the mainstream media have you read informing you that the Union government has moved a cabinet note to amend the Registration of Births and Deaths Act? How many headlines have screamed "breaking news" over this development? It is a fair guess that the answer to both questions is "none".
And yet, this is no routine innocuous development, and certainly not an inconsequential matter. The proposed amendment to the Registration of Births and Deaths Act is in fact part of a plan by the Union Home Ministry to set up a national database of all Indian citizens, registering the births and deaths of all citizens at the national level rather than doing so (as at present) through state-level registries maintained by state governments. It is clearly the first step towards creating a nationwide National Register of Citizens, a proposal that proved highly controversial when it was first mooted in the wake of the Citizenship Amendment Act.
At that time, Union Home Minister Amit Shah's announcement in Parliament, in the wake of passing the controversial Citizenship Amendment, that his government intended to create a nationwide National Register of Citizens (NRC) to weed out immigrants that the government deemed illegal, had ignited massive protests across the country. Critics in the opposition and across civil society argued that such a register, coupled with the new Act (which granted fast-track citizenship to refugees from neighbouring countries only if they were not Muslims), would result in the persecution of the Muslim community, who were bound to be stigmatised as "illegal immigrants" if they could not document their birth in India, as so many Indians cannot.
The outrage, and protests accompanying it, were so intense and widespread that the Prime Minister announced in December 2019 that the scheme of an NRC was being shelved. Except that far from being dropped, the same proposal is now being quietly reintroduced through the innocuous route of a draft amendment to the Registration of Births and Deaths Act.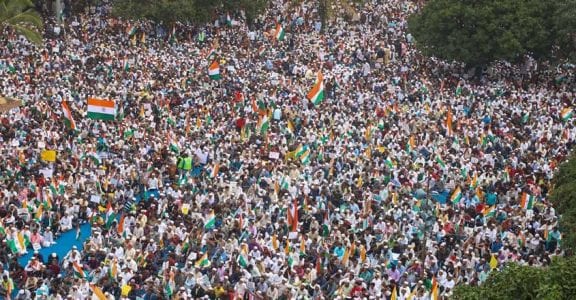 Do not forget that when the government proposed linking the Aadhaar card "voluntarily" with the voter ID card, it was also greeted with howls of outrage from the opposition in Parliament. The suggestion by the Election Commission that the Representation of People Act be amended to this effect was quickly dropped, in the teeth of objections that it was part of the government's effort to turn India into a surveillance state with every citizen's information available to the authorities at the press of a button.
But just as the Modi government learned that they could achieve the ends of "Emergency" rule without actually declaring an Emergency, so also they have decided to create a National Register of Citizens without actually saying that is what they are doing. The proposed new amendment will create a national database of citizens where currently only state databases of births and deaths exist; the government will then integrate this database with the population register and electoral rolls, Aadhaar card, ration card, passport and driving licences -- and a National Register of Citizens will be established without at first calling it that. The Registrar General of India will be asked to create, maintain and update this national population database, supplanting the chief registrars of the states. It will be a simple matter to keep it updated once you can link it with Aadhaar, ration cards, electoral rolls, passports and driving licences, all of which are already being maintained by various central agencies as a result of different seemingly unconnected pieces of legislation.
Home Minister Amit Shah's 2019 plan of a nationwide National Register of Citizens (NRC) will be fulfilled by integrating and updating existing state registers and linking it to other relevant data.
Shashi Tharoor
The "routine" cabinet note will in practice facilitate the establishment of a National Population Register. Home Minister Amit Shah's 2019 plan of a nationwide National Register of Citizens (NRC) will be fulfilled by integrating and updating existing state registers and linking it to other relevant data. It is no accident that India still has no Data Privacy Bill, the last attempt to bring one before Parliament having been withdrawn this summer. No doubt a revised version of such a Bill will be introduced in Parliament only after the latest amendment goes through, with provisions that ensure that no one can prevent the government's absolute access to and control of all information relating to every Indian citizen.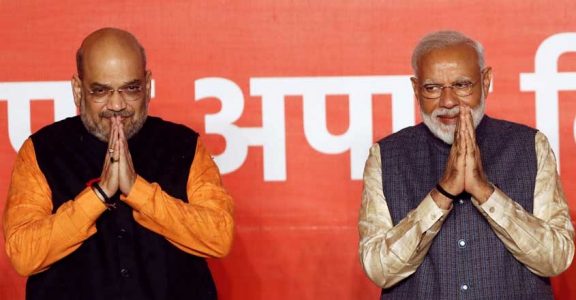 The irony of this backdoor move to create a National Population Register is that it comes at a time when India has suspended its decennial census, which was due in 2021. The government argued at the time that the COVID-19 pandemic made conducting census operations impractical, and everyone accepted their reasoning. That also prevented a detailed accounting of deaths caused during the pandemic, which would have clearly shown up during a census. So the government manages to avoid collecting information when it might be politically embarrassing, but finds ways of doing so when it is convenient for the government. We have all been warned.
The latest information from Delhi is that the cabinet is expected shortly to take up the proposed amendment to the Registration of Births and Deaths Act. The approved amendment bill is then expected to be introduced in the next session of Parliament, due later this month. The government would like to have introduced it as a purely routine bill, portraying it essentially as a minor administrative matter that doesn't require much debate. Don't be fooled, my fellow parliamentarians: it is the first act in a drama which will have far-reaching consequences for generations yet unborn. The National Register of Citizenship is coming….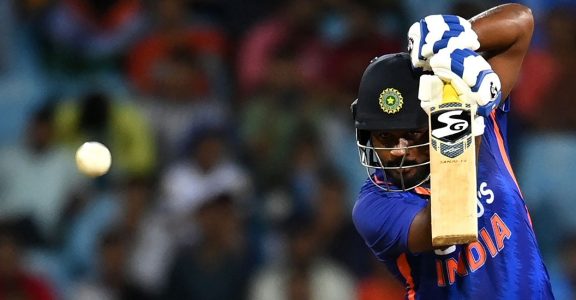 Sanju deserves better deal
Malayali cricket fans have had a little more reason to cheer lately, as the resurrection of Sanju Samson gained ground with his stellar performances in the recent ODI series against South Africa. The news that he has been picked for the forthcoming tour of New Zealand, immediately after the ongoing World Cup in Australia, and will play in both the T-20 and ODI squads, has come as a delight to his followers and fans in Kerala. But almost immediately after this good news came the announcement of the teams for the Bangladesh tour in December – and disappointingly, Sanju's name does not figure, as he has been replaced by Ishan Kishan. What is the incentive for the young man to do well in New Zealand if he knows already that even a good performance will not win him selection at the next opportunity? All this chopping and changing is not good for the affected players, nor for Indian cricket. It is one thing to "rest" a player who has done well; it is understood that he is already secure in the side, but needs a breather. It is quite another to discard in advance a player who is not yet established as a regular, without giving him the chance to prove how good he can be at the highest level. Sanju Samson is not just the pride of Kerala, but with his new-found consistency represents a huge opportunity for the Indian team. Give him a chance to keep demonstrating his talent, as Suryakumar Yadav has been doing, rather than picking him one day and dropping him the next, with no chance to perform in between! When will our selectors ever learn?