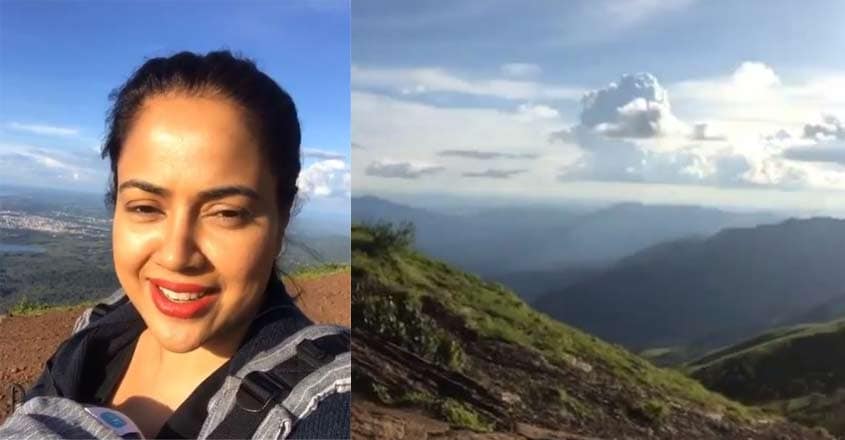 Actress Sameera Reddy, who welcomed her second baby recently, has set travel goals for moms and enjoying motherhood in the best way possible. She recently climbed Mullayanagiri which is the highest peak in Karnataka. Her trip was not solo but with her newborn Nyra.
She posted a video on her Instagram page and captioned "Attempted climbing to Mullayanagiri Peak with Nyra strapped on! I stopped midway cos I was so out of breath ! 6300 ft high it's the tallest Peak in Karnataka! So many messages from New moms saying they are inspired to travel & I'm thrilled my travel stories are getting such a positive response! It's very easy to feel low post baby & I'm super determined to not let it get me down! for moms asking I did not express I just fed her on demand everywhere! Less fuss and easy to travel this way !"
Check out Sameera's video here:
Many of her fans have appreciated her effort to climb with her two-month old baby. Some even asked for tips to travel with babies.
Mullayanagiri in Chikkamagaluru is one of the best trekking places in Karnataka. The peak got its name from a sage named Mulappa swamy who is supposed to have meditated in caves nearby. With an altitude of 6,330 feet, Mullayanagiri trek takes around two to three hours to finish.
During her pregnancy, Sameera was quite active on social media.
From flaunting her baby bump underwater to starting her online campaign 'Imperfectly Perfect', she has been seen setting goals for women on how to embrace their body during pregnancy.
The 'Tezz' actress married businessman Akshai Varde in 2014. She delivered her first born, a son, in 2015.